Subscribe to Asset Servicing & Fintech Insights
Discover more information in our monthly publication, the AXIS newsletter, including industry trends, product innovation, Fintech and more from our team of experts.
Unlocking the Value of the UK Funds Industry
Ideas for using the power of digitalisation to drive efficiencies and investment in UK funds.
By Laurence Everitt, Head of Global Fund Services, United Kingdom

Earlier this year, HM Treasury launched a consultation on the United Kingdom's funds industry, requesting proposals for how the UK could continue to grow its asset management industry, support jobs and help investors meet their goals.
As one of the UK's foremost providers of asset servicing solutions to investment funds, Northern Trust welcomed the opportunity to respond to the consultation.
Our response highlighted our belief that asset management is undergoing a transformation in which digital technology will disrupt both fund manufacturing and distribution. Embracing this change offers the prospect of driving significant new efficiencies across UK funds while driving cohesion reducing complexity for UK and international investors.
At Northern Trust, we aim to share our perspectives with clients and partners as part as part of our remit to help them meet the challenges they face today and position their organisations for the future. Our role in helping administer more than 600 UK-domiciled funds provides us with an asset servicing lens of the industry through which we gain a clear view of the trends impacting our clients and their investors.
Against that backdrop, this paper therefore highlights key aspects of our consultation response and expands upon our thinking. It presents three key ideas for your consideration on how we believe digital technology can be used help drive positive, long-term change for UK funds.
If you would like to contact me and the Northern Trust team to further discuss these ideas, please get in touch.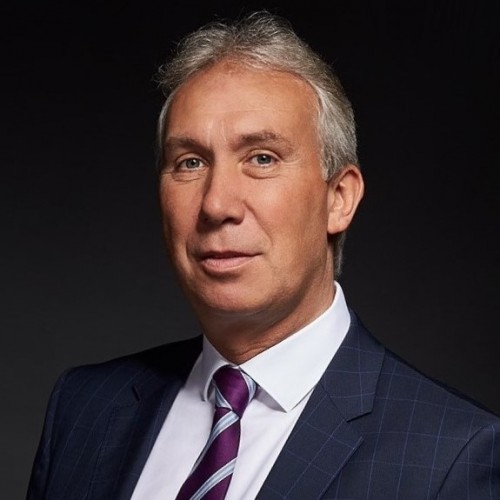 Laurence Everitt
Head of Global Fund Services, United Kingdom
Laurence Everitt is the Head of Global Fund Services in the UK, which provides global custody, depositary, fund administration and investment operations outsourcing services to asset management clients of the bank. He is also a member of the EMEA Executive Management Committee ("EMC").
Related Content
Solutions for the Whole Office in 2020 and Beyond.
The Accelerated Adoption of Outsourced Trading.
As industry pressures grow, how can an asset manager rethink its operating model?