Who We Serve

What We Do

About Us

Insights & Research
Who We Serve

What We Do

About Us

Insights & Research
Subscribe to Asset Servicing & Fintech Insights
Discover more information in our monthly publication, the AXIS newsletter, including industry trends, product innovation, Fintech and more from our team of experts.
Transition Management Industry Roundtable: Back to the Road Ahead
Craig Blackbourn, EMEA Head of Transition Management, Northern Trust Capital Markets, joined Global Investor's 2022 Transition Management roundtable to discuss key trends including increasing environmental, social and governance (ESG) reporting requirements and evaluating the impact of which algos, venues or brokers are used in a transition.

The following is an extract from Global Investor Group's Transition Management Guide published in February 2022.
How are transition managers handling increased ESG reporting requirements, including interim management needs?
At this time, ESG is affecting every part of the investment process and is not focused solely on the make-up of an investment portfolio. ESG is way more than simply an investment discipline. Clients want to know about employee equality, DE&I, vendor screening, real estate efficiency, technology standards and ensuring the ethos of external partners are duly aligned with those of our own organisation. At this time, ESG is very subjective, in that how one screening platform scores a company based on their models, can differ markedly versus the scoring of another screening platform.
The detailed reporting provided by the transition managers is a critical component of our services. Pre-trade analytics identify key sources of risk and cost, and the implementation strategy defines how the transition manager will mitigate for those risks. Most importantly, the post trade brings everything back together for the client, showing how the transition manager performed relative to their cost estimates, with a detailed explanation for any deviation. The transition post-trade reporting should comprise sufficient TCA analysis to inform the client of venues utilised, volumes routed to those venues, spread capture, crossing levels etc. This level of information can help clients ascertain the benefits of using our services.
Where do you see the most complex transitions coming from today and in the future, and what are you doing to mitigate the risks?
The use of transition managers continues to grow as investors seek to achieve cost and risk savings when making changes to their investment portfolios. The skills and experience of the community can help asset owners identify key sources of risk and cost, before adopting implementation strategies and deploy risk mitigation techniques to help manage the necessary market execution. The range of events where institutional and professional investors, including asset managers, engage the services of the community continue to expand in both size and complexity.
As featured in Global Investor Group's Transition Management Guide. Download the full discussion here:
---
This marketing communication is issued and approved for distribution in the United Kingdom and European Economic Area by The Northern Trust Company, London Branch ('TNTC') or Northern Trust Global Services SE ('NTGS SE'). TNTC is authorised and regulated by the Federal Reserve Board; authorised by the Prudential Regulation Authority; subject to regulation by the Financial Conduct Authority and limited regulation by the Prudential Regulation Authority. NTGS SE is authorised by the European Central Bank and subject to the prudential supervision of the European Central Bank and the Luxembourg Commission de Surveillance du Secteur Financier. View full disclaimer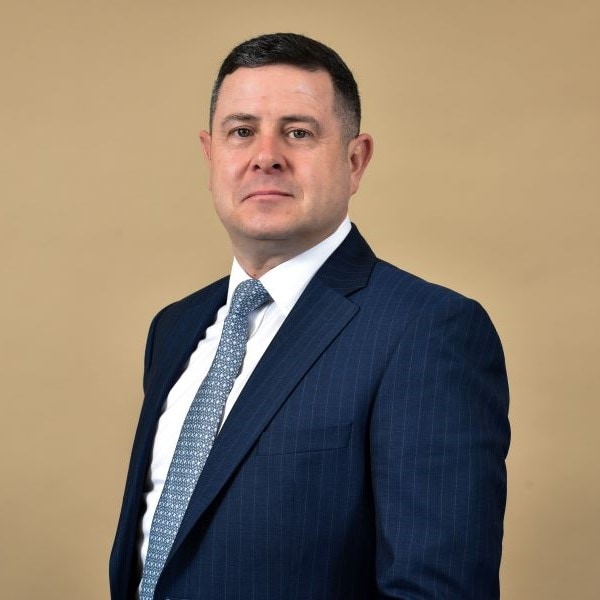 Craig Blackbourn
EMEA Head of Transition Management
Craig Blackbourn is a Senior Vice President and EMEA Head of Transition Management. Craig is charged with the long-term strategy of the group, client management and day-to-day operations.