Who We Serve

What We Do

About Us

Insights & Research
Who We Serve

What We Do

About Us

Insights & Research
Subscribe to Economic Trends & Insights
Discover our latest insights on all economic news, from breaking headlines to long-term trends.
Fuel Prices: Volatile, Fluid
Seasonal price changes will push fuel prices even higher this summer.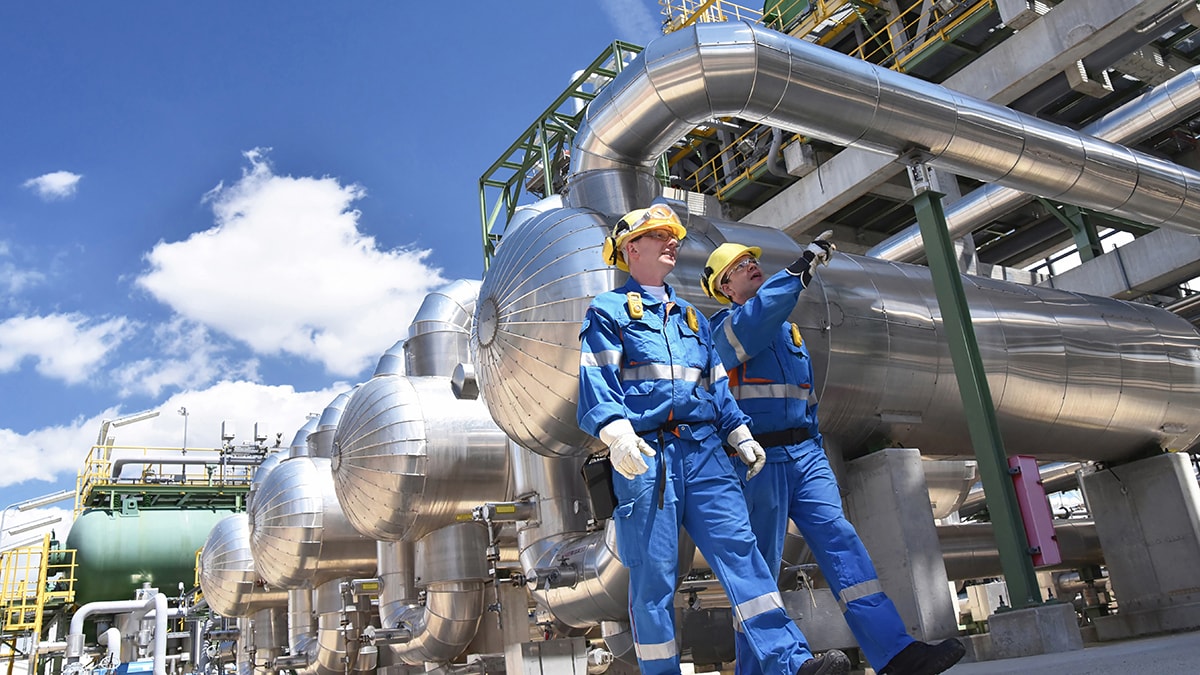 Everything is in place for this summer's family vacation, a road trip to the east coast of the U.S. in June. For a family of five, we had assumed driving would be more cost-effective than airfare. But as our departure moves closer, I find myself revising the budget to account for persistently higher gasoline prices. I am not the only one reckoning with higher energy costs. Oil prices are up 50% since just the start of the year, and the consequences of that rise go far beyond just the fuel pump.
I had no illusions that our summer trip would be cheap. Every spring, gasoline formulations change to summer blends. Gasoline is a toxic liquid prone to evaporation in warmer summer weather, which contributes to ozone-depleting pollution. Longstanding requirements of the U.S. Environmental Protection Agency require petroleum refineries to change to formulations that do not evaporate as readily; these require more additives that increase the cost of fuel. 
Summer blends must be in pumps by June, which means that fuels begin changing over as soon as April to deplete winter inventories, reliably raising fuel prices each spring. Sixteen of the most populous U.S. states use reformulated fuel to improve air quality, often with differing ingredients, which will prove costly yet again this year.
Most U.S. gasoline contains ethanol, a combustible alcohol usually derived from corn. A small amount can help to lower the cost of fuel, but too much will degrade the performance of most engines. Some modern "flex fuel" engines are made to use very high ethanol concentrations—as is the norm in Brazil, where sugar ethanol is a common motor fuel—but most of the U.S. fleet cannot run on ethanol. As a cost-saving measure, the Biden administration has raised the limit from 10% to 15% ethanol blends in fuel for the rest of the year. Though as we face rising food prices, it is not clear that using corn in this manner will offer much of a cost savings over conventional petroleum.
If gasoline is the problem, could we save much on our trip by flying instead?  Unfortunately, not this year. Airfare led the April U.S. consumer price index (CPI) report, gaining 18.6% in just one month. Airlines are passing along the higher cost of jet fuel, the price of which doubled amid both strong demand and tight supply. Deals are scarce as the price index now exceeds its pre-pandemic level. 
The need for multiple blends of fuel keeps prices high.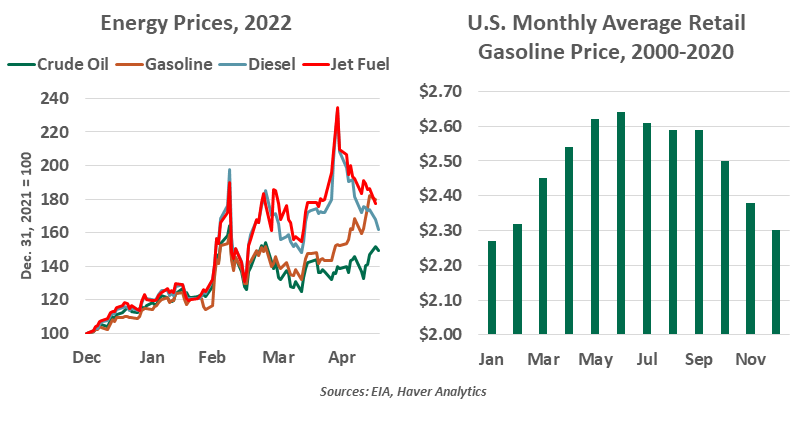 On our trip, we expect to encounter countless trucks carrying goods. Each of those truck drivers are reckoning with a significant increase in diesel fuel prices, up 62% from the start of the year. Diesel prices do not exist in a vacuum: they will be passed on to final prices, whether through fuel surcharges or simply higher shipping rates. And of course, most of the goods those trucks are carrying are not immune from the higher costs of energy. Petroleum is an important input for a variety of goods and manufacturing processes.
Roadtrip rest stops are usually a welcome respite for weary travelers who have spent the day cooped up in their vehicles. But as we pull up to the gasoline pumps across the U.S. this summer, I do not expect to feel much relief.
---
Information is not intended to be and should not be construed as an offer, solicitation or recommendation with respect to any transaction and should not be treated as legal advice, investment advice or tax advice. Under no circumstances should you rely upon this information as a substitute for obtaining specific legal or tax advice from your own professional legal or tax advisors. Information is subject to change based on market or other conditions and is not intended to influence your investment decisions.
© 2022 Northern Trust Corporation. Head Office: 50 South La Salle Street, Chicago, Illinois 60603 U.S.A. Incorporated with limited liability in the U.S. Products and services provided by subsidiaries of Northern Trust Corporation may vary in different markets and are offered in accordance with local regulation. For legal and regulatory information about individual market offices, visit northerntrust.com/terms-and-conditions.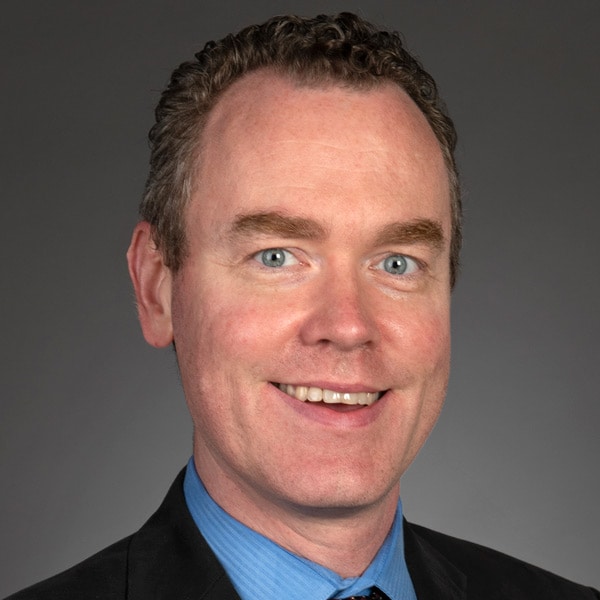 Ryan James Boyle
Senior Vice President, Senior Economist
Ryan James Boyle is a Senior Vice President and Senior Economist within the Global Risk Management division of Northern Trust. In this role, Ryan is responsible for briefing clients and partners on the economy and business conditions, supporting internal stress testing and capital allocation processes, and publishing economic commentaries.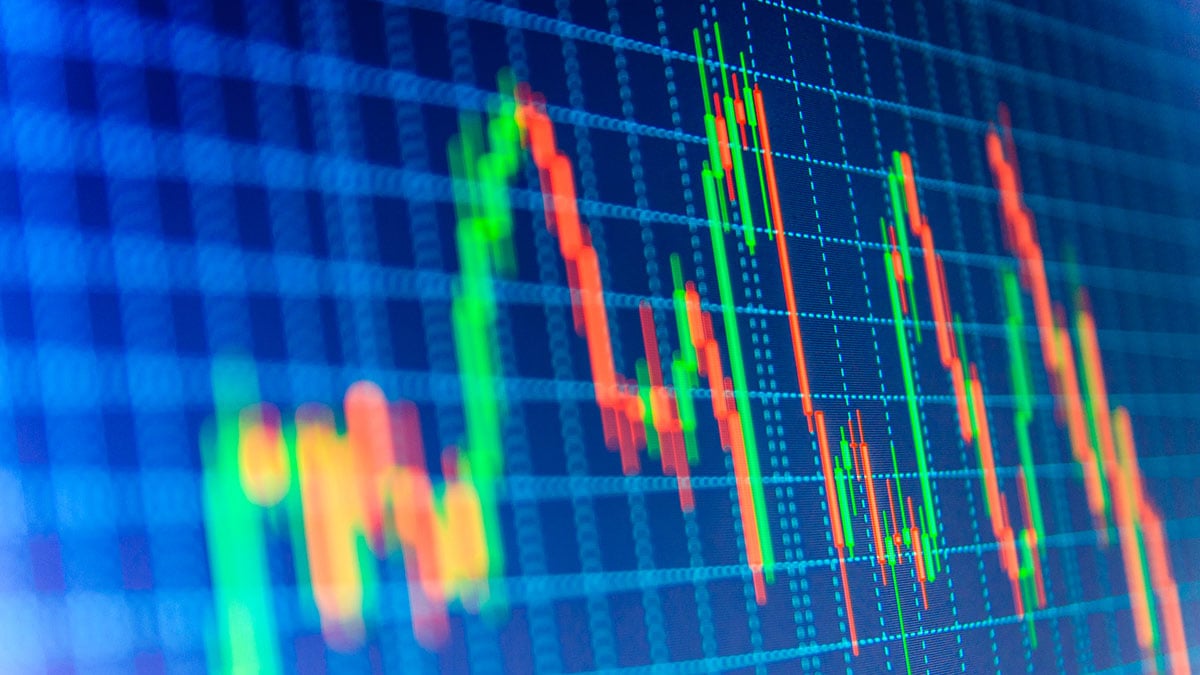 Policymakers and forecasters were slow to change their mindset about inflation.