Subscribe to Economic Trends & Insights
Discover our latest insights on all economic news, from breaking headlines to long-term trends.
Hurricane Ian's Economic Impact
Hurricane Ian has laid bare the challenges facing Florida's insurance industry.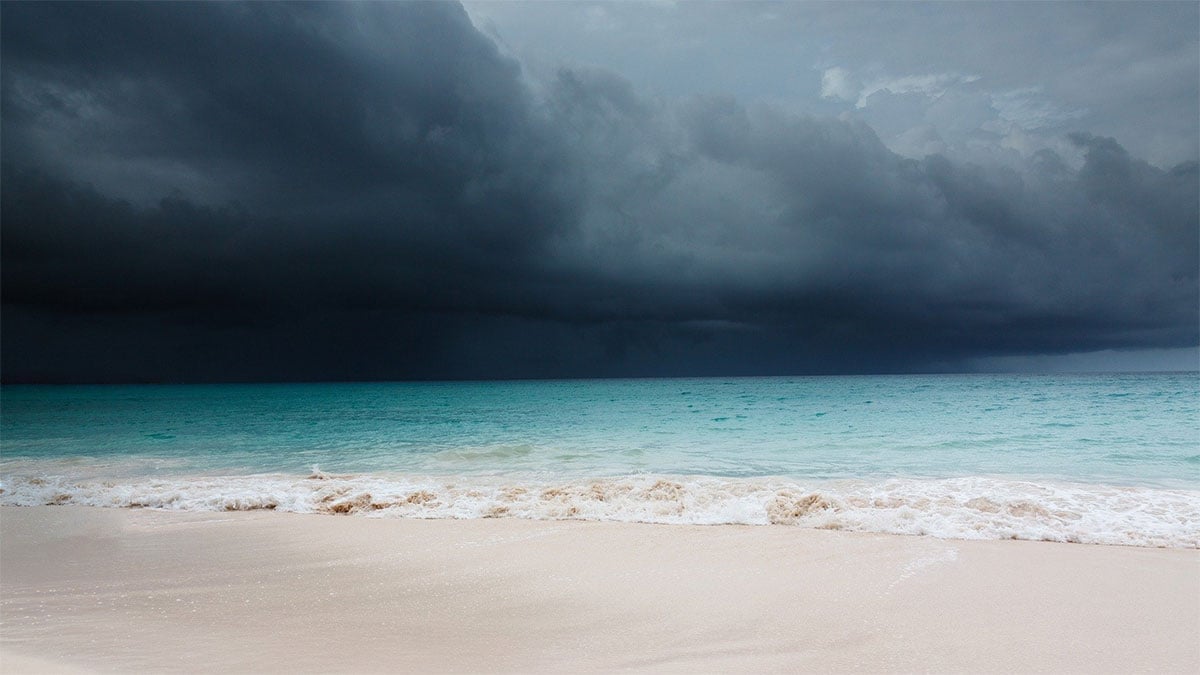 The state of Florida is cleaning up after its tenth hurricane since the year 2000. Our thoughts go out to all of those who have been affected. Humanitarian considerations are taking precedence, as they should. But there are some important and interesting economic considerations that deserve some attention in the wake of Ian's devastation.
Damages estimates have been rising steadily, and will likely exceed $100 billion. Tourism, one of the affected region's leading industries, will be impaired in the coming months. Oxford Economics estimates that interruptions to key sectors could reduce American economic growth by 0.2% in the fourth quarter, from expected levels that were already modest.
Thereafter, rebuilding should be helpful to economic activity. Insurance claims will be paid out, and federal disaster aid has also been appropriated. The construction sector, which has been impaired by this year's interest rate increases, will be a primary beneficiary. Unfortunately, shortages of construction materials and contractors may delay progress.
Hurricane Ian has laid bare the challenges facing Florida's insurance industry. The increasing frequency and severity of weather events have made it very expensive to secure insurance in the state. Up to half of the damage done by the storm will be attributable to flooding, but less than one in five homeowners in the state has flood insurance. Expense is a main reason. Those who failed to secure policies face uncovered losses and the potential for financial ruin.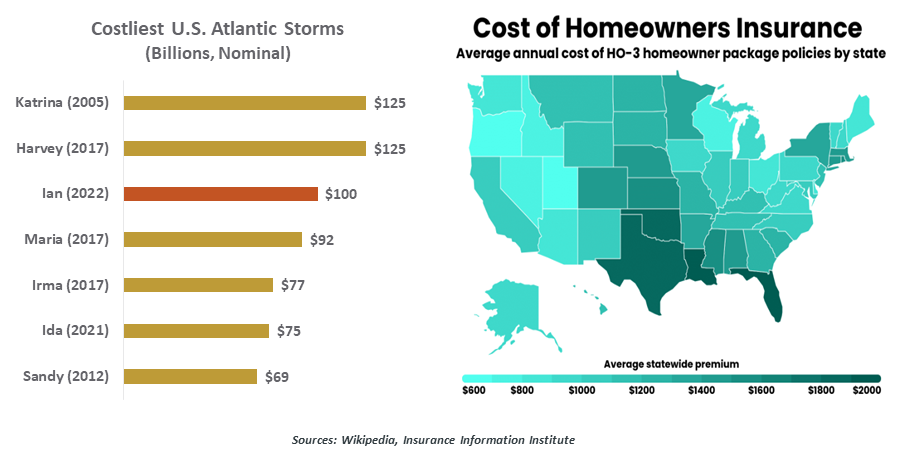 Property insurance rates in Florida are the highest in the country, partly the result of litigation. Florida accounts for 9% of the country's property insurance claims, but 79% of the lawsuits related to insurance claims. Carriers have been losing money in the state, and many have left. Six have been declared insolvent this year alone, and a number of others are on the watch list for potential failure. The industry has been pressing for legal reform, to no avail.
Hurricane Ian has highlighted the dysfunction of Florida's insurance industry.
Disaster relief funds serve as a backstop where insurance is insufficient, positioning the U.S. government (and by extension, taxpayers) as a reinsurer. A private provider in this space would certainly ask for higher premiums, dictate terms on which reconstruction would proceed, or both. But that is not the case in this situation. Some have noted that a form of moral hazard arises when residents are not required to pay for the risks they undertake.
A question which often arises in the aftermath of natural disasters is whether society should restore the landscape exactly as it was. Florida is surrounded by warming seas that are conducive to the formation of severe storms. Building along coastlines is scenic, but dangerous; inland, dwellings have been constructed up to (and past) the boundaries of flood plains to accommodate a rapidly rising population. Those building in those areas should be required to bear the costs of doing so.
These are not easy issues, and are viewed by some as dispassionate in the wake of disasters. But they are matters which need to be raised and addressed, because Ian will certainly not be the last storm to damage the perimeter of the United States.
---
Information is not intended to be and should not be construed as an offer, solicitation or recommendation with respect to any transaction and should not be treated as legal advice, investment advice or tax advice. Under no circumstances should you rely upon this information as a substitute for obtaining specific legal or tax advice from your own professional legal or tax advisors. Information is subject to change based on market or other conditions and is not intended to influence your investment decisions.
© 2022 Northern Trust Corporation. Head Office: 50 South La Salle Street, Chicago, Illinois 60603 U.S.A. Incorporated with limited liability in the U.S. Products and services provided by subsidiaries of Northern Trust Corporation may vary in different markets and are offered in accordance with local regulation. For legal and regulatory information about individual market offices, visit northerntrust.com/terms-and-conditions.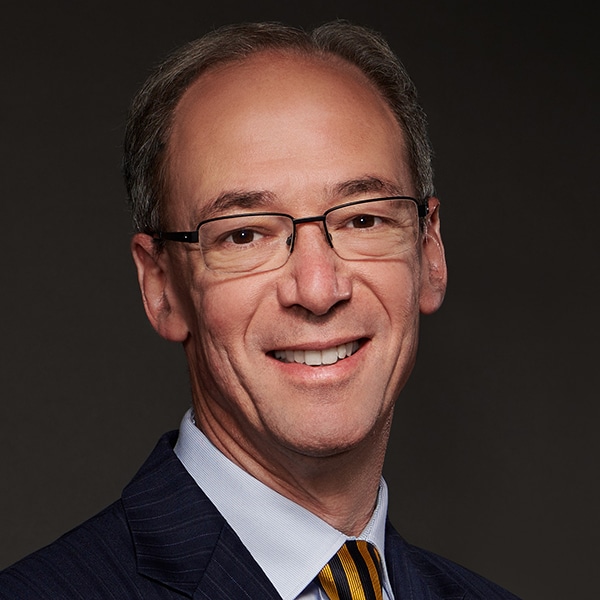 Carl R. Tannenbaum
Executive Vice President and Chief Economist
Carl Tannenbaum is the Chief Economist for Northern Trust. In this role, he briefs clients and colleagues on the economy and business conditions, prepares the bank's official economic outlook and participates in forecast surveys. He is a member of Northern Trust's investment policy committee, its capital committee, and its asset/liability management committee.
Evidence of a cooling labor market is emerging.
The coalition's economic agenda will add to Italy's fiscal concerns.