Subscribe to Economic Trends & Insights
Discover our latest insights on all economic news, from breaking headlines to long-term trends.
Do Short-Term Price Shocks Create Long-Term Inflation?
Temporary increases for specific items can create more lasting and widespread problems for the price level.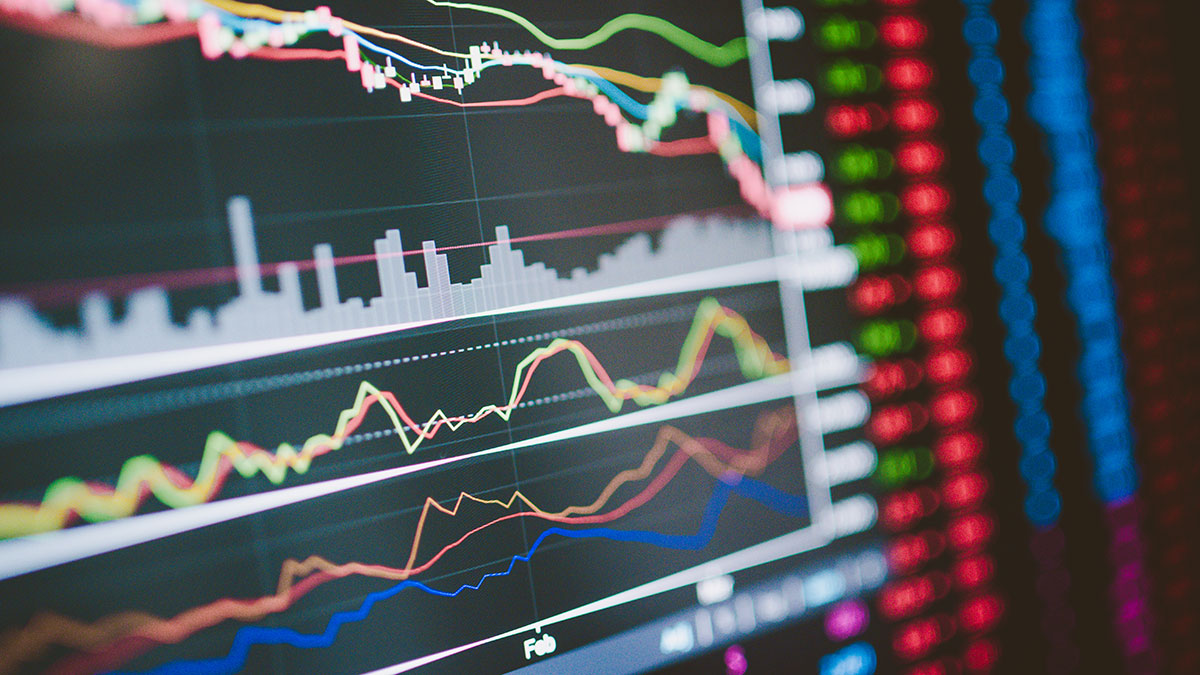 When is inflation not inflation? Read on.
Since the economy began recovering from the pandemic, we've seen a series of jumps in the prices of specific goods and services. Last summer, the rates charged by rental car companies soared. Fleets had been thinned when COVID-19 brought tourism to a standstill, and were wholly insufficient when a travelers saw an opening to hit the road again.
This spring, a similar trend is being seen in air fares. Prices for seats jumped by 19% during the month of April, as carriers with limited capacity confronted a surge in demand. In both of these cases, the increases were significant enough to affect overall inflation readings even though the categories carry small weights in the consumer price index.
When the price of something surges suddenly and then plateaus, it is known to economists as a "level shift."  When the shock occurs, it adds to inflation in the very short term, but it does not do so over the long term. A wide range of prices that were stressed during the pandemic either have settled or will settle over the coming year. For this reason, policy makers often look past level shifts when thinking about inflation.
Level shifts create challenges for measuring inflation.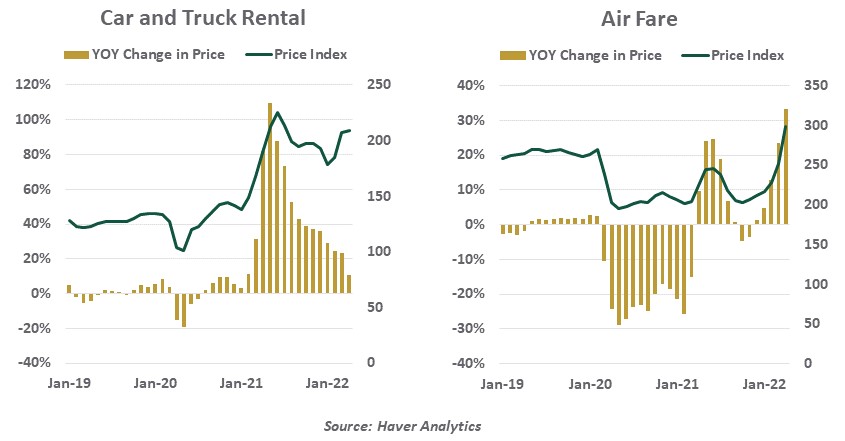 It is highly unlikely that airfares will continue upward at a 19% per month pace. Planes parked on isolated tarmacs can be called back into service, and pilots can be enticed back into cockpits. Demand will create supply, and prices will eventually level off…as they did for rental cars. As the chart shows, this is the second level shift for airfares in the last three years; the cost of a seat has only recently returned to its pre-pandemic standing.
But there have been so many level shifts, staggered over many months, that the influence they have had on inflation seems more lasting. Even though many prices are flattening out, they remain very high; this feeds into consumers' perception of inflation. This, in turn, may be driving wage demands. In this way, temporary surges for specific products can create more lasting and widespread problems for the price level.
Clear as mud?  Don't feel badly. The question of when inflation is actually inflation confounds the experts, too.
---
Information is not intended to be and should not be construed as an offer, solicitation or recommendation with respect to any transaction and should not be treated as legal advice, investment advice or tax advice. Under no circumstances should you rely upon this information as a substitute for obtaining specific legal or tax advice from your own professional legal or tax advisors. Information is subject to change based on market or other conditions and is not intended to influence your investment decisions.
© 2022 Northern Trust Corporation. Head Office: 50 South La Salle Street, Chicago, Illinois 60603 U.S.A. Incorporated with limited liability in the U.S. Products and services provided by subsidiaries of Northern Trust Corporation may vary in different markets and are offered in accordance with local regulation. For legal and regulatory information about individual market offices, visit northerntrust.com/terms-and-conditions.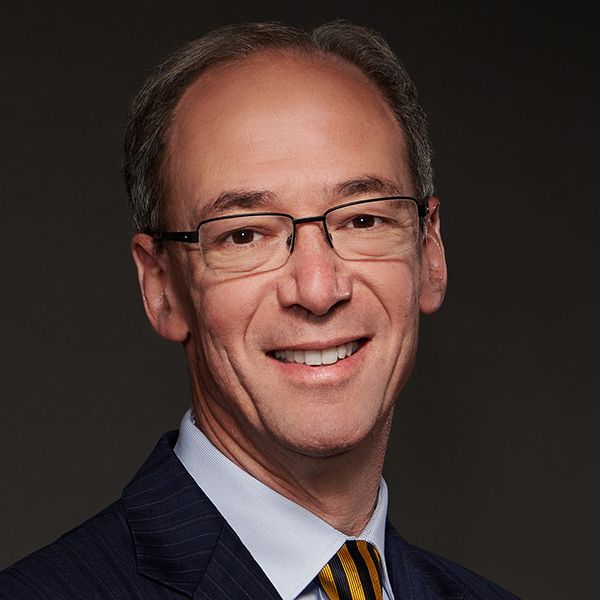 Carl R. Tannenbaum
Executive Vice President and Chief Economist
Carl Tannenbaum is the Chief Economist for Northern Trust. In this role, he briefs clients and colleagues on the economy and business conditions, prepares the bank's official economic outlook and participates in forecast surveys. He is a member of Northern Trust's investment policy committee, its capital committee, and its asset/liability management committee.
Food inflation is painful, but starvation is worse.
New businesses take time to appear in surveys and economic measurements.