Who We Serve

What We Do

About Us

Insights & Research
Who We Serve

What We Do

About Us

Insights & Research
Subscribe to Asset Servicing & Fintech Insights
Discover more information in our monthly publication, the AXIS newsletter, including industry trends, product innovation, Fintech and more from our team of experts.
Don't Overlook These Five Key Components of an Effective Data Solution
Finding the right technology solution will make the difference in helping you achieve your investment goals.

Today's sophisticated asset managers struggle to efficiently leverage their data to support their investment decisions. Much of the work around data management comes from gathering, scrubbing and formatting information from disparate sources. Even then, it is difficult to glean real insights from a collection of spreadsheets.
In the search for a solution to the data conundrum, a number of software providers have created portfolio data platforms, all offering attributes like comprehensiveness, scalability and agility. How do you know which program is right for you? There are five key components that should not be overlooked when seeking the best data solution for your firm.
Service (Beyond the Help Desk)
Many software providers promise to provide multi-asset class portfolio data platforms that provide consolidated information in a format that's easy to manipulate.  That's all well and good, but do these providers back that up with service support that goes beyond their help desk? You want to know that you aren't only buying software, you want the service to back up the technology. Beyond basic reconciliation, sophisticated data support can help you get to insights that drive meaningful solutions. For example, who helps assess the data? What about data customization? 
Another crucial service component is the ability to work with your vendors and consultants, helping them understand your data as you expand your distribution into new asset types and markets.
Industry Expertise
Software programs can provide the tools, but you need to be sure your selected provider has proven industry expertise in working with investment managers and experience helping firms like yours to identify and refine financial data needs. Does your vendor have the knowledge to help you quantify risk factors affecting your performance or help you understand your portfolio exposure? As you navigate global markets, you want the expertise that matches how your investment team thinks and works. Does the vendor have comparable size clients with similar investment strategies?  Do they have a breadth of asset class knowledge that fits where investment opportunities may take you?
Depth of Capability for the Whole Office
Institutional asset managers' data needs have evolved beyond accounting solutions. Today's asset managers need support for the whole office: front, middle and back.  When you're looking for software to support your decision making, you need one that can back up accounting support with performance analytics, compliance, research, back and middle office capabilities and operational risk management services such as regulatory and tax reporting, asset monitoring and due diligence support.
Flexibility
Investing in a data solution is not a decision that can be taken lightly. Flexibility is a key component to know that your software can meet current needs and adapt to new ones.  Technology moves quickly, and you want to be able to access services and capabilities as they become available in the market. Some of the key questions to ask that can help you determine how flexible a solution is include:
Does the data model allow you to customize for specific needs? For example, can it classify assets based on multiple risk factors, such as geographical and sector exposure, instrument utilized, beta correlation, leverage, liquidity and counterparty risk?
Can it interface seamlessly with other providers and technologies – and is it in place today with other providers you may use already?
Can you receive data from any source, internal and external?
Can you receive it from direct feeds, such as through standard APIs, or does it require specific formats?
Are data reports flexible?
Does the system allow you start at a high level and drill down into the details on a report, or from a graphic visualization of a portfolio down to a list of the underlying securities?
Data Security
Today more than ever, you need to know that your data is secure. There are regulations that you are expected to meet to verify security compliance.  And as hackers become more sophisticated, you need to be confident of your system's ability to withstand cyber-attacks. Does your software provider approach security with the same focus and level of responsibility that you do? They should employ a comprehensive information security and risk assessment program that articulates things such as:
Control over data access, including levels of access and frequency of audits
Segregation of data access into asset classifications
Protection standards for when data leaves the current system, including different levels for highly sensitive data
Data encryption, both in transit and at rest
Data loss prevention policy
An effective program should be designed to mitigate risks, identify threats and communicate breaches.
While a number of software capabilities are available in the marketplace, the best of those will offer a combination of technology and service that provides a full suite of solutions. Finding the one that offers data quality, service expertise, flexibility and support to make sophisticated, unique investment processes scalable and repeatable will make the difference in helping you achieve your investment goals.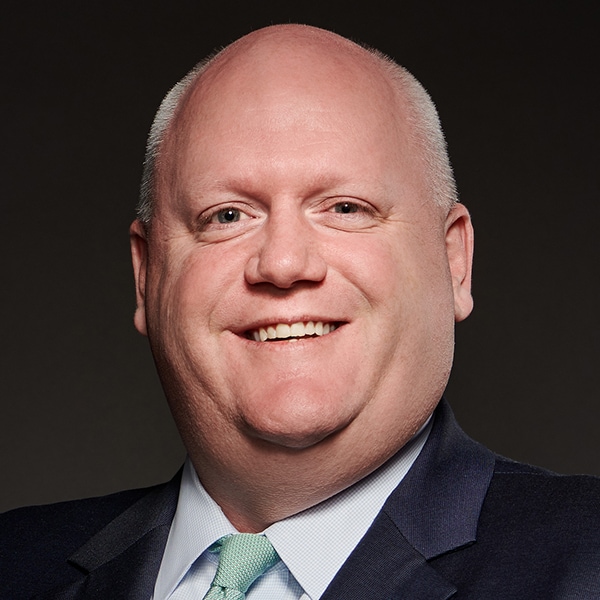 Ryan Burns
Head of Global Fund Services Americas
Ryan is a Senior Vice President at The Northern Trust Company, Chicago and Head of the Global Fund Services (GFS) Relationship Management Team in North America.