Subscribe to MarketScape
Weekly videos — in three minutes or less — on global markets and investments, from the investment experts at Northern Trust.
Contact Us
To learn more about our distinctive solutions and client experience, call us today.
The Quiet Investment Risk: Index Concentration
A handful of companies increasingly influence returns of supposedly diversified equity indexes globally, a danger in particular for passive investing. Head of Quantitative Strategies Michael Hunstad, Ph.D., says active strategies may help.
Transcript
[MUSIC PLAYING]
Tesla's meteoric rise last week on its own boosted the S&P 500 index by almost 50 basis points. This highlights a growing risk in capitalization-weighted benchmarks globally-- concentration in a handful of companies. This concentration across indexes dramatically increases the risk associated with passive investing, and investors are looking to active strategies for better risk control. Let's take a closer look.
Concentration has been quietly increasing in most equity benchmarks, challenging widely held assumptions that indexes are diversified. For example, the top 10 names of the 1,400-company MSCI Emerging Markets Index made up just 24% of market capitalization in 2018. Soon after, that reached 35% with the rise of the Chinese internet stocks Alibaba, Tencent, and JD.com.
One year ago this week, Alibaba peaked at nearly 9% of the benchmark capitalization only to lose nearly half of its value in subsequent months. Tencent and JD.com peaked in the first two months of this year, and then they both toppled more than 25% year to date. The collective impact of these three names has sunk the entire benchmark nearly 6% over the last year, a huge impact for an ostensibly diversified portfolio.
Concentration concerns are in no way limited to emerging markets. Today, the 10 largest names in the S&P 500 index make up nearly 30% of its market capitalization, up from just 18% five years ago. Not only has this added significant idiosyncratic risk to the index, like the emerging markets, higher concentration has also amplified the benchmark's bias toward certain sectors-- in particular, tech and communication services.
Silently, the concentration risk of the S&P 500 has more than doubled since 2016 as measured by metrics like the Herfindahl index. This should give investors ample cause for alarm. Don't assume the capitalization-weighted benchmark is a well-diversified portfolio. Active strategies that better diversify idiosyncratic, sector, and country risk by reducing exposure to the largest names make a lot of sense in today's market environment.
[MUSIC PLAYING]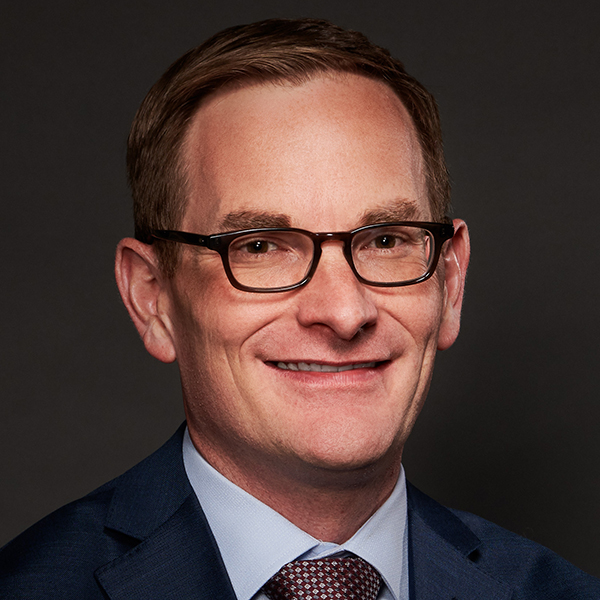 Michael Hunstad, Ph.D.
Chief Investment Officer – Global Equities
Michael Hunstad is the chief investment officer for global equities at Northern Trust Asset Management.