Subscribe to Asset Servicing & Fintech Insights
Discover more information in our monthly publication, the AXIS newsletter, including industry trends, product innovation, Fintech and more from our team of experts.
Turning Data into Information for Multi-Manager Hedge Fund Platforms
As multi-manager hedge funds grow, they are looking to advanced data solutions for better operating leverage, seeking experienced partners with customizable tools and client-centric services to gain competitive edge in their pursuit of alpha.
By John Kushner,
Head of Relationship Management at Northern Trust Hedge Fund Services

Multi-manager hedge funds have ridden a wave of outperformance in recent years, driven by the agility of allocating capital across investment strategies combined with portfolio construction and risk management expertise. Industry statistics show no signs of this trend stopping, either: within the past five years, these firms averaged returns of 8.3%, outperforming the wider industry's 5.5%, according to Reuter's1. This is despite the typically higher cost of these platforms, which investors have been willing to accept due to their ability to outperform their rival funds.
As a result, multi-manager hedge funds have grown significantly in the past five years, as the multi-strategy space has seen assets grow from $530 billion in 2018 to $669.94 billion as of June 2023, according to data from Nasdaq eVestment2. As the demand for multi-manager funds continues, these firms are increasingly seeking data solutions and resilient operational platforms that can streamline processes and contribute to alpha generation front to back. Most importantly, they are looking for data customization and flexibility that is delivered within user-friendly architecture, as well as cutting edge analytics that can provide them with actionable insights.
Implementing and upgrading technology solutions today can be an expensive endeavor. Firms looking to scale for the future with the most advanced technology are identifying where it makes sense to move to a variable cost model, outsourcing and co-sourcing with a strategic provider which can help them achieve scale and resiliency in times of market stress. When choosing a provider, a flexible, intuitive platform is crucial to help support executing business strategies and generating alpha. Equally as important is a partner with a commitment to the industry, experience in the unique needs of multi-manager, multi-strategy platforms, and a client-focused service model that can help funds stay competitive in the battle for alpha.
Multi-manager firms must be able to leverage accurate data and reporting to support their portfolio managers' investment strategies – but no two strategies will be the same. Managers trading similar assets classes may need very different views of risk, exposure and portfolio construction to implement and express their trade ideas effectively.
Platforms need to know that their trades, cash and collateral movements are processed accurately, and that middle office and operations are run in a controlled and resilient manner. In addition, with the convergence of public and private investments, a platform that can support a wide breadth of asset classes seamlessly in a single data source should be expected. Access to data, exceptions and workflow signals in real or near-real time will allow today's multi-manager hedge funds to make faster, more informed decisions.
While timely data and the ability to customize it are vital for managers, what really moves the needle is the ability to turn this data into actionable insights. For example, the ability to track exposure to interest rates and market volatility along with credit and counterparty risk can help multi-manager firms manage capital and risk more efficiently across strategies and understand their risk-based performance attribution. A sophisticated data solution that offers monitoring and portfolio analytics tools is crucial to managing risk and making investment decisions.
While cutting-edge software helps multi-manager firms to fine tune their data management, meaningful support goes beyond the software. Sophisticated hedge funds can benefit from a provider that offers the service and industry expertise to back up the technology and is committed to making the necessary investments in technology innovation. Unlocking the true potential of a top-notch data platform requires coupling it with proven expertise in working with similar hedge funds and experience that can help identify and refine data needs.
There is no one-size-fits-all data management strategy for asset managers, and this is especially true for multi-manager hedge funds. Multi-manager funds are increasingly looking to their administrators to provide sophisticated data solutions that can help them create operating leverage. Finding an experienced partner that provides flexible and customizable data tools, coupled with a client-focused service model, is paramount as it may provide the competitive edge needed in the battle for alpha.
Northern Trust Hedge Fund Services (NTHFS) specializes in providing integrated middle and back-office administration to alternative fund managers and institutional investors with complex portfolios. Northern Trust continues to heavily invest in the Omnium platform to build out its capabilities to address future industry needs, working side by side with our clients to further enhance the user experience, maximize transparency and drive Operational Alpha. As of June 30, 2023, NTHFS has approximately 130 clients on the Omnium Platform and over $540 billion in AUA. To learn more visit www.northerntrust.com/hfs.
1 Multi-manager hedge funds offer big returns but at high cost | Reuters | February 8, 2023 
2 FundFire - Citadel, Millennium Lead Surge in Multi-Strat Hedge Fund Assets | August 2, 2023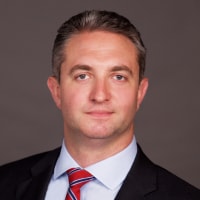 John Kushner
Head of Relationship Management at Northern Trust Hedge Fund Services
John Kushner is a Senior Vice President and Head of Relationship Management, North America, at Northern Trust Hedge Fund Services (NTHFS). He is responsible for managing and driving client service delivery, advocating for the current and future needs of the hedge fund and private capital manager community, and extending Northern Trusts' services and relationships across the alternatives industry.
---
© 2023 Northern Trust Corporation. Head Office: 50 South La Salle Street, Chicago, Illinois 60603 U.S.A. Incorporated with limited liability as an Illinois corporation under number 0014019. Products and services provided by subsidiaries of Northern Trust Corporation may vary in different markets and are offered in accordance with local regulation. This material is directed to professional clients only and is not intended for retail clients. For Asia-Pacific markets, it is directed to expert, institutional, professional and wholesale clients or investors only and should not be relied upon by retail clients or investors. For legal and regulatory information about our offices and legal entities, visit northerntrust.com/disclosures. The views, thoughts, and opinions expressed in the text belong solely to the author, and not necessarily to the author's employer, organization, committee or other group or individual. The following information is provided to comply with local disclosure requirements: The Northern Trust Company, London Branch, Northern Trust Global Investments Limited, Northern Trust Securities LLP and Northern Trust Investor Services Limited, 50 Bank Street, London E14 5NT. Northern Trust Global Services SE, 10 rue du Château d'Eau, L-3364 Leudelange, Grand-Duché de Luxembourg, incorporated with limited liability in Luxembourg at the RCS under number B232281; authorised by the ECB and subject to the prudential supervision of the ECB and the CSSF; Northern Trust Global Services SE UK Branch, UK establishment number BR023423 and UK office at 50 Bank Street, London E14 5NT; Northern Trust Global Services SE Sweden Bankfilial, Ingmar Bergmans gata 4, 1st Floor, 114 34 Stockholm, Sweden, registered with the Swedish Companies Registration Office (Sw. Bolagsverket) with registration number 516405-3786 and the Swedish Financial Supervisory Authority (Sw. Finansinspektionen) with institution number 11654; Northern Trust Global Services SE Netherlands Branch, Viñoly 7th floor, Claude Debussylaan 18 A, 1082 MD Amsterdam; Northern Trust Global Services SE Abu Dhabi Branch, registration Number 000000519 licenced by ADGM under FSRA #160018; Northern Trust Global Services SE Norway Branch, org. no. 925 952 567 (Foretaksregisteret), address Third Floor, Haakon VIIs gate 6 0161 Oslo, is a Norwegian branch of Northern Trust Global Services SE supervised by Finanstilsynet. Northern Trust Global Services SE Leudelange, Luxembourg, Zweigniederlassung Basel is a branch of Northern Trust Global Services SE. The Branch has its registered office at Grosspeter Tower, Grosspeteranlage 29, 4052 Basel, Switzerland, and is authorised and regulated by the Swiss Financial Market Supervisory Authority FINMA. The Northern Trust Company Saudi Arabia, PO Box 7508, Level 20, Kingdom Tower, Al Urubah Road, Olaya District, Riyadh, Kingdom of Saudi Arabia 11214-9597, a Saudi Joint Stock Company – capital 52 million SAR. Regulated and Authorised by the Capital Market Authority License #12163-26 CR 1010366439. Northern Trust (Guernsey) Limited (2651)/Northern Trust Fiduciary Services (Guernsey) Limited (29806)/Northern Trust International Fund Administration Services (Guernsey) Limited (15532) are licensed by the Guernsey Financial Services Commission. Registered Office: Trafalgar Court, Les Banques, St Peter Port, Guernsey GY1 3DA. Northern Trust International Fund Administration Services (Ireland) Limited (160579)/Northern Trust Fiduciary Services (Ireland) Limited (161386),  Registered Office: Georges Court, 54-62 Townsend Street, Dublin 2, D02 R156, Ireland.