Marco Siero
Senior Sales Representative, Luxembourg
Call:(352)27-62-22407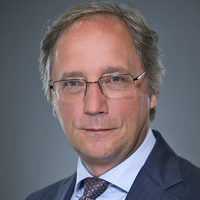 Marco Siero is a Senior Sales Representative for Northern Trust based in Luxembourg. He is focused on developing servicing solutions for leading global fund managers and multinationals, looking to leverage the benefits of Luxembourg as a fund jurisdiction. Marco is experienced at supporting requirements across both traditional, tax-transparent and alternative funds.
Marco was previously with RBC Investor Services in Luxembourg where he was managing director client service and solutions for Europe. He has more than 25 years of experience in the investor services industry.
He holds a master's degree in Economics from the University of Amsterdam.