Manage sophisticated investment strategies in a complex, evolving landscape
MANAGING COMPLEXITY IN A DYNAMIC INDUSTRY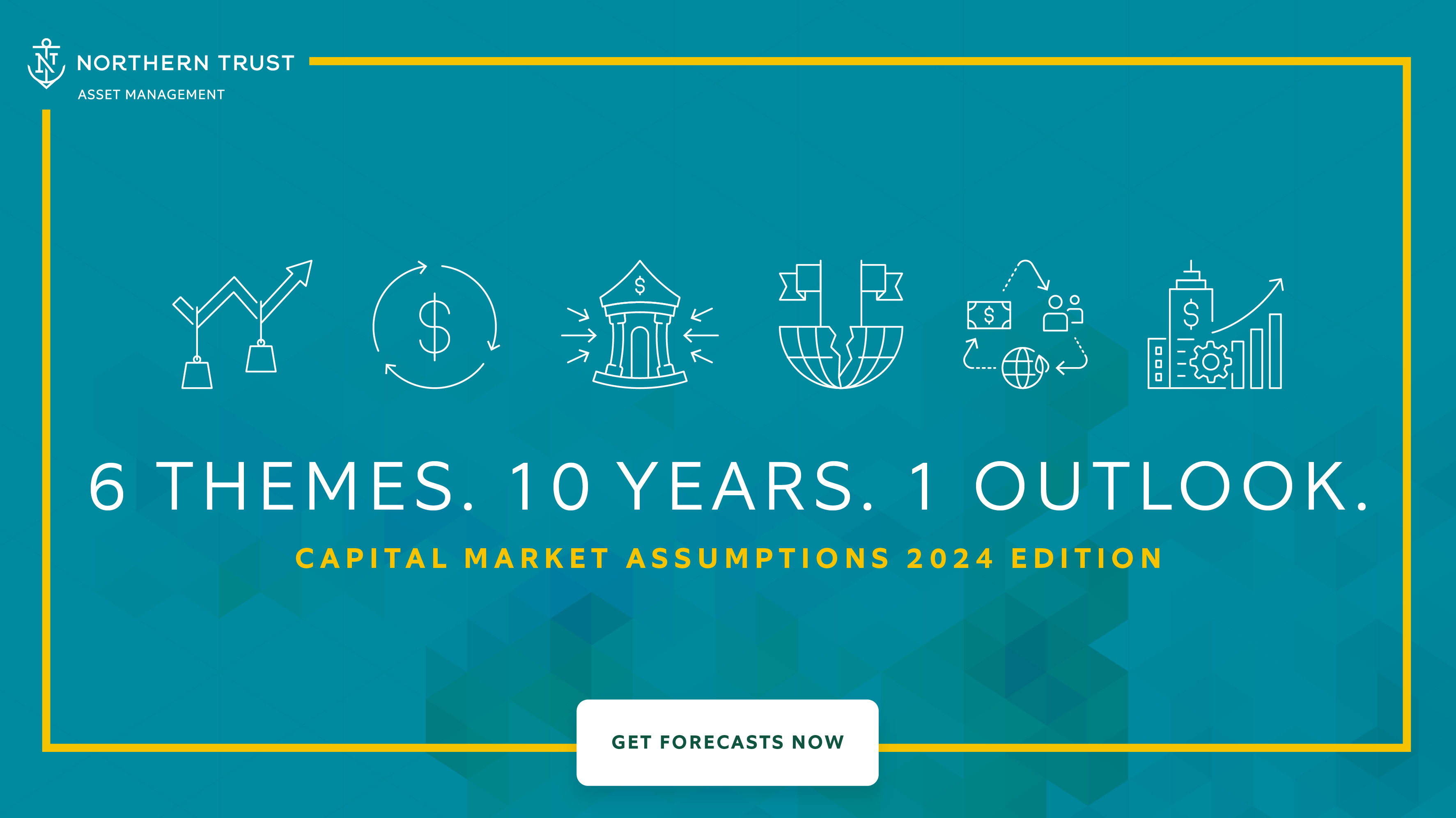 Long-term asset class return expectations and forecasts for the years ahead.
Learn how Northern Trust uses blockchain in private equity through the first commercial deployment of a distributed ledger solution.
With a fast evolving FinTech landscape, desire for product and geographic growth, and state of the art technology, asset managers are actively seeking methods to manage more, with less. Learn how your organization are overcoming these hurdles.
Global market insights – in three minutes or less. Check out the latest market views from our portfolio construction experts.
Asset Servicing
Investment Management