Subscribe to Asset Servicing & Fintech Insights
Discover more information in our monthly publication, the AXIS newsletter, including industry trends, product innovation, Fintech and more from our team of experts.
Productivity: The Story Behind the Numbers
The importance of data-driven decisions to drive large-scale productivity


We're all being asked to do more. And to do more with less. Yes, I know…easier said than done! But in my opinion, meeting this higher demand is all about driving productivity, not just asking people to work harder.
There are many articles, videos, and podcasts out there covering ways to increase productivity, ranging from change management, to incentives, to employee engagement. While these ideas can be helpful, often they only scratch the surface of productivity. I believe there is more to be discovered around the question of how to drive productivity, especially on a large scale.
In my view, the key to achieving productivity gains is to unlock the power of data. This requires organizations to identify patterns and insights based on outputs and productivity metrics. It starts with compiling, analyzing, and ultimately using the data to inform decisions. 
So how do organizations unlock the power of data and leverage data-driven decisions to achieve large-scale productivity gains?
Nothing Measured, Nothing Changed
It starts with establishing a solid methodology for compiling, tracking, and analyzing productivity data. There are many tools and software available today to assist organizations in gathering and tracking robust metrics. The challenge, however, is knowing when and how to take action based on the data.
The first step is to ask questions. And lots of them. This requires organizations to peel back the layers of the data "onion" and to be inquisitive in order to generate meaningful insights. Ultimately, it's about letting the data provide insights into where people are spending time, whether work being done is value-add, and how the amount of waste can be reduced. If answers go unresolved, you may need to go back and gather more data. However, regardless of the abundance of data available, it won't tell a story unless you ask the right questions!
As with any business or investment decision, productivity decisions should be data-driven. However, compiling, tracking outputs, and asking questions are only the first steps. From there, the challenge becomes how that information can be best used. 
An Engineering Mindset
So you have the data. Now, what's next? Each organization is different, and will find unique insights from productivity analysis. Having said that, I believe the common denominator in most effectively leveraging data across industries is the need to take on an engineering mindset.  
The ability of engineers to think in terms of building blocks, various processes, and understand how various components work together is particularly relevant when it comes to developing a more productive work environment. This mindset recognizes that productivity isn't a "one-and-done" type of initiative. Rather, it's a job that is never truly finished. A job that must be repeatable and scalable, requiring a "work in progress" mentality.
Wasted Capacity – Waste Not, Want Not
Wasted capacity is the Achilles heel of every business. One of the greatest benefits of looking at productivity through a data-driven lens is the ability to evaluate where and how time is being spent or, more importantly, wasted. 
To create highly productive teams, attention and resources should be focused on value-add activities. More hours spent working does not necessarily translate to more productivity. Instead, productivity is about the quality of output and whether that output creates value for an organization, its clients and its shareholders. It's important for leaders to communicate to their people what "value-add" actually means and looks like, in order to ensure the group as a whole is working towards a shared and desirable goal. If too much time is being spent on mechanical, non-value-add activities, the result is almost always waste. The goal of leveraging productivity data should be to unlock capacity for value-add activities by reducing time spent on others. 
One way to unlock this capacity is by breaking down silos in order to boost cross-functional collaboration and the transferability of both work and skills. Managers shouldn't strictly look to their own teams when it comes to capacity and coverage. Instead, they should look across teams and functions to ensure appropriate training and skill development is taking place. It's about looking across functions that are completely different but complementary in order to maximize productivity. Take fund accountants for example. You may have fund accountants that are busy with end-of-day pricing, but have some capacity in the morning.  This could be utilized to help on custody settlement issues or maybe fund administration work.  Two different jobs, but complementary in terms of being able to pick up work and fill unused capacity.  
The ability to be agile in transferring work from one person to another enables optimal use of resources. The broader you can think, the more capacity you can utilize.
Improving productivity is a complex, multi-dimensional topic and one I can barely do justice within the parameters of a short blog. However, I encourage you to think about your organization's productivity strategy and look for ways that data can inform productivity decisions in your day-to-day jobs. The data always tells a story!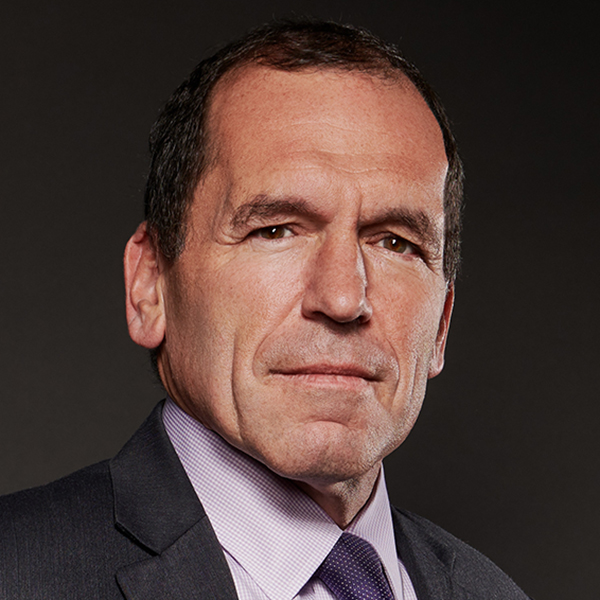 Peter B. Cherecwich
President of Asset Servicing
Pete is an Executive Vice President and a member of Northern Trust's Management Group in Chicago. Pete currently serves as the President of Northern Trust Asset Servicing.