Daniel Awe
Head of Capital Markets Repo Trading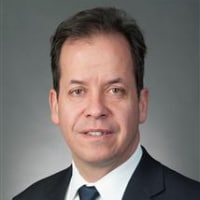 Dan is Senior Vice President at the Northern Trust Company. His current position is Head of Capital Markets Repo Trading.
Dan served previously as Head of Trading Strategy and Optimization. In this role Dan identified opportunities to streamline processes to grow trade volumes and reduce costs globally. Prior to this role, Dan served as Head of US Fixed Income Trading in Securities Lending. Dan managed a team of traders responsible lending a portfolio of US sovereign and corporate bonds along with managing relationships with dozens of approved borrowers.
Dan received his M.B.A from DePaul University with a specialization in Finance and his B.S. degree in Finance and Marketing from Southern Illinois University.