FlexShares Exchange Traded Funds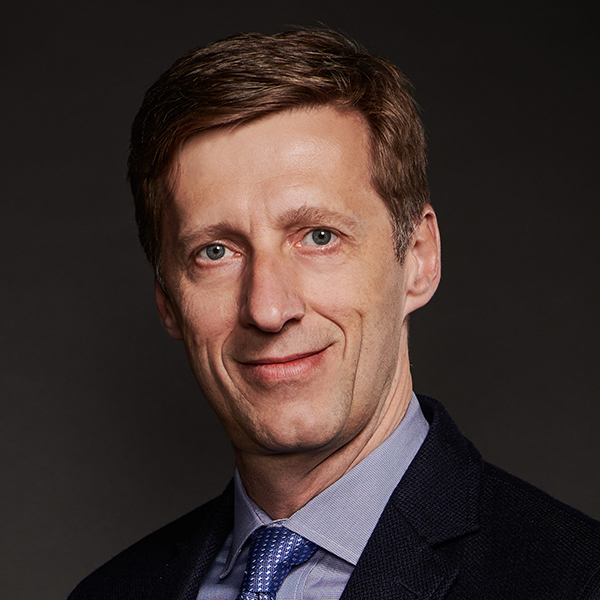 Darek Wojnar, CFA
Head of Funds and Managed Accounts
As the head of funds and managed accounts at Northern Trust Asset Management, Darek Wojnar leads the development, management and distribution of Northern Funds, Northern Institutional Funds, FlexShares® Exchange Traded Funds and related business activities. He also oversees the managed accounts practice.
At FlexShares, we believe investors are searching for ETFs that can help them actually achieve particular goals, and we build funds that can serve as the building blocks for outcome-oriented portfolios.
Most ETF managers build around a single index – and then focus on "beating" the index. With FlexShares, we're changing the entire conversation around ETF management. Instead of focusing on just beating an index, we're focused on helping the client achieve a specific goal. We call our approach Flexible Indexing.
Flexible indexing spans the entire process from concept through index construction and product design because we start with the question: "What investor goal are we trying to achieve?"
Our approach to ETF product design
---
Deliver distinctive products for long-term investors.
Utilize empirically driven analysis and application.
Emphasize a deliberate product development and process.
Why Invest with FlexShares Exchange Traded Funds?
---
FlexShares leverages the investment expertise across our equity and fixed income disciplines to design solutions to address investor needs. Each strategy purposefully targets one or more of our fundamental investment objectives:
Capital Appreciation Solutions are designed to meet specific investment goals over defined time horizons.
Risk Management Solutions are created to help limit or help mitigate certain risks: inflation (or purchasing power over time) or concentration (diversification).
Income Generation Solutions are designed to provide targeted, innovative income sources to respond to dynamic market factors.
Liquidity Management Solutions aim to offer targeted sources of liquidity in varied market environments and with levels of sensitivity.
Before investing, carefully consider the FlexShares® investment objectives, risks, charges and expenses. This and other information is in the prospectus and a summary prospectus, copies of which may be obtained by visiting www.flexshares.com. Read the prospectus carefully before you invest.

Foreside Fund Services, LLC, distributor.

An investment in FlexShares® is subject to numerous risks, including possible loss of principal. Fund returns may not match the return of the respective indexes. The Funds are subject to the following principal risks: asset class; commodity; concentration; counterparty; currency; derivatives; dividend; emerging markets; equity securities; fluctuation of yield; foreign securities; geographic; income; industry concentration; inflation-protected securities; infrastructure-related companies; interest rate / maturity risk; issuer; large cap; management; market; market trading; mid cap stock; MLP; momentum; natural resources; new funds; non-diversification; passive investment; privatization; small cap stock; tracking error; value investing; and volatility risk. A full description of risks is in the prospectus.

Individual investors should contact their financial advisor or broker dealer representative for more information on FlexShares ETFs.

Investment Products and Services are:

Not FDIC Insured | May lose value | No bank guarantee

;