Subscribe to Investment Strategy Commentary
Get an edge in your portfolio with some of our best research by our top investment experts, delivered periodically.
2018 Corporate Social Responsibility Report: Achieve Greater
Corporate Social Responsibility 2018 - Shared Value
Community engagement opportunities, paid time off for volunteerism and our matching gift programs provide a competitive advantage in employee recruiting and satisfaction. Employee volunteerism is consistently a priority for college graduates considering future employers. Non-profit and civic board involvement is integral to talent management, as it provides employees with leadership, skills development and networking opportunities beyond the scope of their responsibilities.
Northern Trust Community Partners is a  global program that helps employees identify, engage and develop relationships with local charities. These relationships include financial and volunteer support. We offer two full days of paid time off for employees to volunteer with approved non-profit organizations. Through our new volunteer initiative, "A Greater Good," our employees globally joined in volunteering efforts to donate time to organizations such as the Greater Chicago Food Depository in Chicago and the East End Community Foundation in London. The initiative engaged 887 employees which donated more than 3,500 hours of volunteer time to 59 organizations. Beyond the "A Greater Good" Campaign, Northern Trust collectively donated nearly 118,000 hours of service throughout the year using 16,200 hours of employer-paid volunteer time.
Community involvement is deeply rooted in the Northern Trust culture and affects the way we do business globally. Since our founding in 1889, Northern Trust has actively advanced a culture of caring and a commitment to invest responsibly in the communities we serve worldwide. This philosophy continues today through progressive community investments; contributions to service and community organizations; employee volunteerism; gifts in-kind, such as donations of meeting space, catering, supplies and other knowledge services; and directorship guidance to charitable and civic boards.
Our approach to supporting our communities takes into account our influence on our clients, shareholders and employees and we execute each activity with these priorities in mind.

Brand awareness – Our brand strength relies on community sponsorships and alignment with highly respected, non-profit institutions. Our charitable grants, event sponsorships, charitable and civic board representation and employee volunteerism are integral to our marketing strategy and serve to help raise brand awareness and brand equity in our target markets around the world.
Business development – We work directly with each of our business units to focus on the philanthropic interests of our client base and identify community investment opportunities related to key marketing and client relationship efforts.
A Coordinated Approach to Recovery and Employment
Northern Trust is participating in a Pay for Success Social Impact Bond model that involves the treatment of approximately 480 unemployed or underemployed veterans with service-connected post-traumatic stress disorder (PTSD). The Veterans Coordinated Approach to Recovery and Employment (CARE) project delivers individual placement and support, an evidence-based approach that emphasizes rapid job search for employment that matches an individual's needs and preferences, and integrated mental health care.
It serves 480 veterans through four project teams in the northeastern U.S. Through the program, each veteran receives 12 months of services as well as six months of follow-up services.
In October 2012, the Board of Governors of the Federal Reserve System, the federal regulator responsible for monitoring the Community Reinvestment Act (CRA), approved the designation of The Northern Trust Company as a "wholesale bank."
The wholesale designation allows us to concentrate efforts and resources on direct investments that have a sustainable community impact. New CRA investments totaling $1.3 billion were originated in 2018 and we have maintained an outstanding CRA rating for 24 consecutive years. The Corporate Governance Committee of the Board of Directors receives an annual CRA and fair lending report and approves our policy related to community reinvestment. As of December 31, 2018, our community investments portfolio exceeded $2.5 billion and consisted of: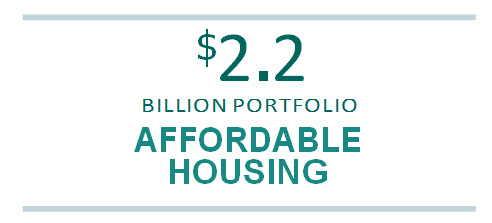 OBJECTIVE: Support the creation and retention of affordable rental housing and affordable homeownership in partnership with mission-driven lenders and developers.
Northern Trust continues our commitment to sustainable, affordable home ownership through ongoing partnerships with Habitat for Humanity affiliates, investments in Community Development Financial Institution (CDFI) loan funds for affordable home ownership, and purchases of mortgage-backed-security pools of home mortgages for low- and moderate-income individuals. We also continue to own and service mortgages previously originated through our affordable mortgage program for low- and moderate-income home buyers and communities.
Northern Trust is also committed to the development of affordable rental housing through investments in CDFIs, pools secured by affordable rental housing developments, municipal bonds supporting affordable rental housing, and equity in affordable rental housing developments through the Low Income Housing Tax Credit Program.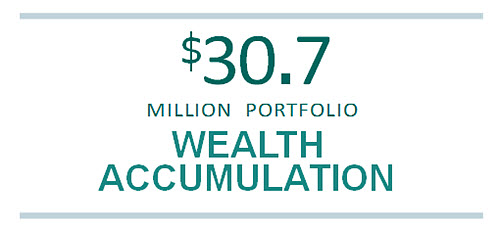 OBJECTIVE: Make investments in CDFIs and community credit unions whose mission is to provide capital to develop products and services to meet the needs of the unbanked, underbanked and underserved members of our communities.
For example, Northern Trust provided an investment in Virginal Community Capital Bank (VCC), which offers personal and business checking, savings, and certificate of deposit products as well as small business and real estate loans in underserved areas of Virginia. VCC is a CDFIs Bank created in 2006 from a$15 million capital infusion from Commonwealth of Virginia. VCC operates statewide and focuses resources on markets where traditional capital is not flowing.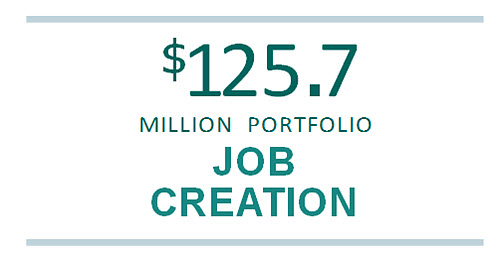 OBJECTIVE: Support mission- driven micro-loan origination programs and the expansion of businesses and job creation through private equity funds.
Northern Trust provided an investment to Access to Capital for Entrepreneurs (ACE), a  CDFI. The proceeds are used to provide community economic development to underserved people and communities. ACE is a non-profit organization that provides loans and business development resources to help its borrowers create and grow sustainable businesses that generate jobs throughout metropolitan Atlanta and northern Georgia.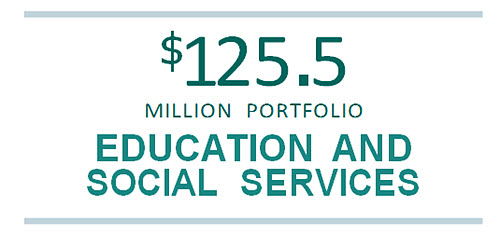 OBJECTIVE: Provide long- term capital and equity for the development of community and education facilities and programs such as charter schools, health clinics and day care centers.
For example, Northern Trust has provided an investment to Bridge House, for Ready to Work Aurora, a new facility that will operate a comprehensive "work first" rehabilitation program in Aurora, Colorado. The Ready to Work Aurora facility will offer overnight accommodations for 40-50 homeless adults, as well as community space and a hub for social enterprise and workforce development.