It's Time to Break the Silence
On June 1, 2020, Northern Trust Asset Management President Shundrawn Thomas penned an open letter on racial prejudice and discrimination. Read the letter and learn more about how the financial services community can address diversity.
Hear the story behind the letter in Institutional Investor
Watch an interview on diversity, equity and inclusion on CNBC
Watch a related interview on InvestmentNews
Read about a vision for the future in Pensions & Investments

---

I remember this like it was yesterday.
Nearly 30 years ago, while on my way to a movie with a date in a nearby Chicago suburb, I was pulled over by the local police. Like most of my friends, my parents had given me several versions of "the talk." In essence this addresses how to conduct yourself when, not if, you are stopped by the police. I composed myself and calmly exited my car to speak with the officer, when I realized he had un-holstered his firearm and ordered me back in my vehicle. As officers approached the vehicle from both sides, they rebuked me for my presumed lapse of judgement. The officers then proceeded to question me. Where were we going? Did we live in the area? Where were we from? After looking over my license and registration, they brusquely sent me on my way.
I hadn't committed any infraction, not even a traffic violation. It was profiling –– pure and simple. This wasn't the first or the last time I was a victim of discrimination by law enforcement officers. In more recent years I endured a similarly threatening episode with a police officer in my own home. I neither said nor did anything to warrant such treatment. Whether as a teen, husband, father or executive, there was and remains one inconvenient truth that loomed large in each situation: I am African-American.


On February 23, 2020, Ahmaud Arbery, a 25-year-old African-American man, was fatally shot in Glynn County, Georgia while out for a mid-day run. On March 13, Breonna Taylor, a 26-year-old African-American woman, was fatally wounded in her home by plain clothed officers who forcibly entered to serve a search warrant. On May 25, three officers restrained George Floyd, a 46-year-old man from Minneapolis. While handcuffed and lying prone – face down – on the pavement, Floyd needlessly lost his life as an officer kept his knee on Floyd's neck for nearly nine minutes, despite pleas from both George and onlookers. While it would be unfair to suggest these incidents are reflective of the difficult and vital service provided by law enforcement officers across the nation, it would likewise be unreasonable to accept these occurrences as justified or unprejudiced.
I offer this intimate perspective to give a voice to the silent pain that many of our colleagues, friends and neighbors are currently experiencing.
It frankly would be easier for me to avoid this dialogue altogether, especially in the workplace. However, far too often and for far too many, the response to discrimination is silence. It is often a deafening silence subverting the crucial dialogues that are required to bring us together as a community. Unfortunately, silence has many unintended consequences. It requires those who are most directly impacted by these events to suffer quietly. And, it requires those who are genuinely concerned to retreat remorsefully.

Why do we remain silent?
For some, it is born from the fear of reprisal if we candidly share the hurt and anger we are feeling. For others, it is a silence that is invoked for the sake of political correctness or a retreat from potentially contentious or uncomfortable dialogues. For others, it is born from a sense of inadequacy of how and when to engage with true empathy. I don't portend to have the words to fully address the hurt that so many of you feel. I can, however, tell you plainly that I share your sorrow. And, I want to simply begin by inviting you to lean into a dialogue.
While we all are part of many communities, we share one community in common – the human community. Our diversity, in all its wonderful forms, distinguishes and defines us. We recognize that our unique perspectives and attributes, if allowed to flourish, make our collective stronger. And in these trying times we must show compassion, which means we suffer and struggle together. It means that we must care enough to listen with our head and our heart – even when the dialogue is uncomfortable. It means that when forces outside or inside our communities threaten our ideal of an inclusive culture, we stand in solidarity against it. Personally, it means that I resolve to break the silence as it pertains to issues of prejudice and discrimination. I will listen with my head and my heart. I will candidly share my perspective. And I will act with compassion. I respectfully ask each of you, in your own way, to take the first step with me.


Our words, and subsequent actions, are required to mend our greatest divides and demonstrate a lasting commitment to diversity, equity and inclusion.


Be encouraged,
Shundrawn A. Thomas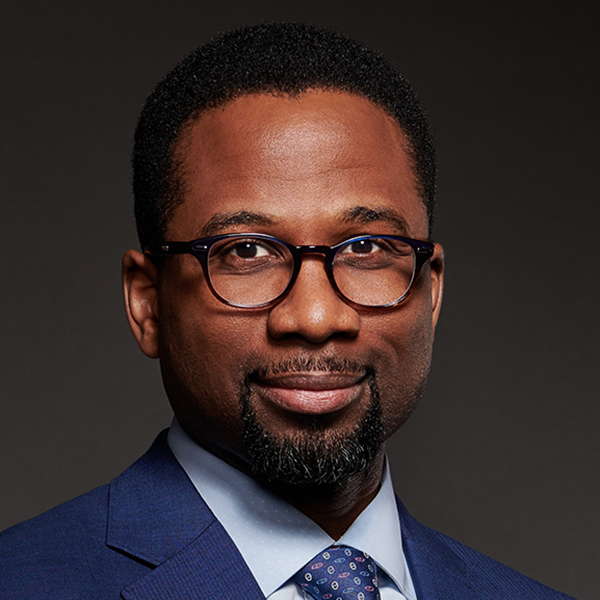 Shundrawn A. Thomas
President, Asset Management
As president of Northern Trust Asset Management, Shundrawn A. Thomas is responsible for developing long-term strategy, executing operating plans, cultivating client relationships, managing vendor relationships and developing talented professionals. He also serves as a member of the Management Group for Northern Trust Corporation.