Who We Serve

What We Do

About Us

Insights & Research
Who We Serve

What We Do

About Us

Insights & Research
From Intern to Technical Coordinator: Ralph Estipona
August 25, 2023
From Intern to Technical Coordinator: Ralph Estipona
---
Learn how Ralph Hugh Estipona joined Northern Trust as an intern and because of the culture, learning opportunities and career growth he has received, he is still with us. Discover what his role as a Technical Coordinator involves and what he does day-in-day-out along with his advice for someone looking to join Northern Trust.
Name – Ralph Estipona
Role - Technical Coordinator, UK Financial Reporting
Office – Northern Trust Manila
Why Northern Trust?
I joined the company because starting as an intern I have learned that the essence of Northern Trust is its people and culture.
Northern Trust taught me the importance of being in a team and why it is essential to develop its employees.
What I do day in day out
As a Technical Coordinator, my role is to ensure that the team is on track with its goals for accuracy and timeliness, serving as the final reviewer for the financial statements produced in Manila. It is also my responsibility to deliver updates with the London Oversight team and deal with audit queries. I am also serving as a key subject matter expert in dealing with queries related to business and clients, and also a mentor to our junior level employees.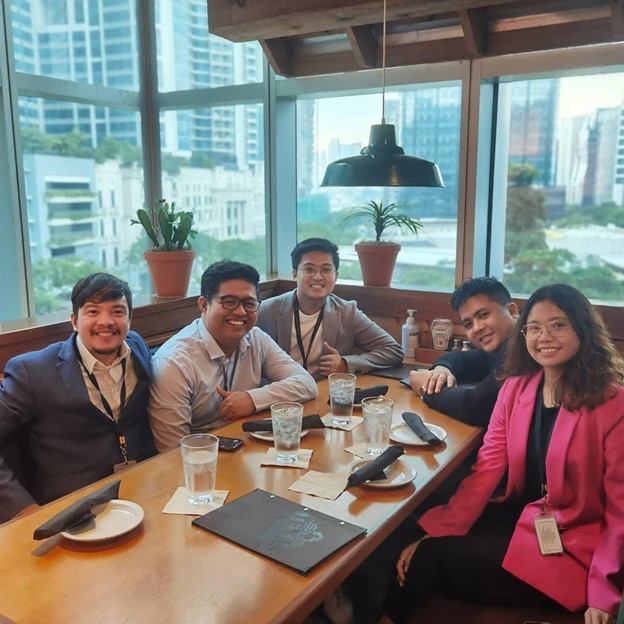 My career progression and skill development at Northern Trust
When I started as an intern back then, the company has taught me to be professional and has honed my soft skills and gave me opportunities to grow. Coming back as an Analyst and now a, Technical Coordinator, has not been an easy journey, but the skills I have gotten has definitely prepared me and I am willing to learn more. Due to these opportunities and growth, I can say, staying was easy, as Northern Trust has given me a clear career path.
What advice would you have for someone looking to join Northern Trust?
The best advice is always to strive for more. Be open to learn, to grow and to new concepts.
Do not be afraid to share your thoughts, speak your mind, Northern Trust will always be there to listen to your concern/s or ideas.
What's unique about Northern Trust's culture?
Northern Trust values people and their career development. It prioritizes each partner to learn and fully understand the process. Here, we work as a team and no one is left behind.
At any level, partner's ideas will be heard which we always consider as a big contribution to the team.
Performance and efficiency do not go unseen here. Achievements are always highlighted.
Fast Facts
o            Hometown - Quezon City, Philippines
o            Current home – BGC, Taguig
o            Favourite pastime – I like to play computer games and billiards
o            Comfort food – Pizza and Mangoes
o            What are you listening to right now? – Coldplay and Marshmello

Careers at Northern Trust
Learn more about how we enable students & graduates to learn then lead here.