Who We Serve

What We Do

About Us

Insights & Research
Who We Serve

What We Do

About Us

Insights & Research
Internships and grad programs: Hear from the participants
October 7, 2022
---
From day one, we make a promise to our graduates, our interns and our early-career employees: They will work on important projects, network with leaders and develop skills to jumpstart their careers. We will help them learn today so they can lead tomorrow. The opportunities are global, and include our internship program and rotational development program.
Internship Program
Northern Trust's paid summer internship is a highly competitive 10-week program providing college students with direct corporate experience.
Rotational Development Program
Northern Trust's Rotational Development Program (RDP) is an enterprise-wide, rotation-based early career development program targeted to those with fewer than three years' work experience. The RDP is designed to develop the technical skills, business acumen and leadership abilities of new or recent graduates.
Below, hear from a couple of recent participants in their own words to learn more about these programs.
---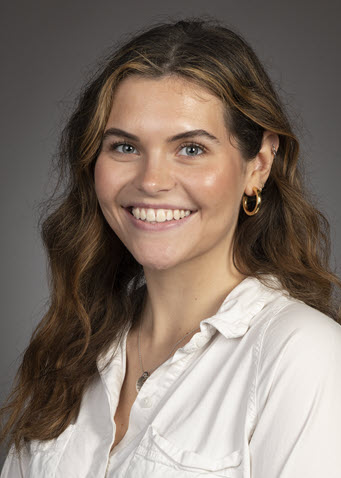 Danielle Russell
Investment Operations Outsourcing
My education
I graduated from Lewis University in 2017, with a double major in accounting and finance. I started my MBA, also at Lewis University, right after graduating and received it in May 2022. After leaving college with my undergraduate degree, I had no idea exactly what finance field I wanted to go into. I started applying to positions, and one of them was at Northern Trust.
The application process
Before applying, I attended a virtual conference they held for new graduates looking to start with Northern Trust. This is where I became really interested in working with them. The application process was seamless, and interviewing with the management was a lot less intimidating than I had thought it was going to be!
I got hired three weeks after interviewing and started in January 2022. I started off working as a trade analyst in investment operations outsourcing. As a trade analyst, I worked directly for a client of Northern Trust and worked in the middle office between counterparties so that the trade process went smoothly.
I started with five other new graduates, and we all worked through the beginning of the six-week training program. A good majority of the training program was learning the systems that Northern Trust uses so that when you were slowly led into your role, you had a grasp of the systems. All the classes I went through had been online, and my entire group had them together, so it felt easier and helped us all learn together. When entering the office for the first time, I saw so many familiar faces, and got to eat lunch with partners who were going through the same things as I was, and we could easily bounce questions off each other.
Culture
The culture at Northern has exceeded my expectations since I started, as everyone has been extremely welcoming. I always feel like I have someone to go to answer any questions I had regardless of whether someone was an analyst or senior management.
Internal promotion
For the first five months, I worked as an analyst and then got the opportunity of a promotion to move to the foreign exchange side as a senior analyst. In that role, I work with clients in direct relation to foreign trades—to—working with cash management and resolving issues in all foreign markets. A lot of skills I acquired from my trade department role directly translated to my current role.
Opportunity strikes
Northern Trust constantly creates opportunities within departments so that you never feel "stuck" in a role, and with all these opportunities you can move departments and teams so that you are constantly learning new skills. Having only been at Northern Trust for seven months, the opportunities truly seem endless.
The next step that I would like to aim for is to move into a higher role in my current foreign exchange team, moving from senior analyst to consultant. As I continue to grow and obtain more skills, I would like to eventually move into a management role and work my way up the corporate ladder at Northern Trust!
---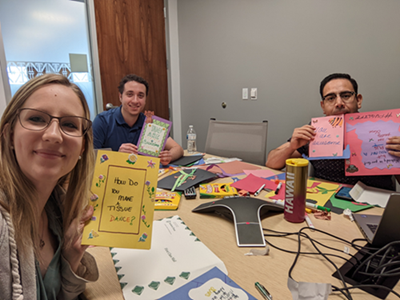 Luis Marquez
Intern - Financial Control - Hedge Fund Services
Summer 2022
Introduction
I was part of the summer internship program at the Northern Trust Tempe, Ariz., office. I was born and raised in Mexico, and moved to the U.S. about eight years ago. Before moving to the U.S., I did not speak English.
Studies
I am studying corporate accounting at the W.P. Carey School of Business at Arizona State University, and I will be graduating in the fall.
Choosing Northern Trust
Like many of my fellow students, when I started looking for internships and/or jobs, I began by paying attention to the institutions that are usually more familiar to everyone, such as J.P. Morgan and Bank of America. During that search, I came across Northern Trust and decided to research more about the company, its history and reputation, and from this I decided to apply.
It became a race between these three big companies, and Northern Trust, was the one that attracted me the most because of the speed of the selection process and because all the people I had contact with were very friendly and excellent professionals. When, I received the offer, I knew that this was where I wanted to go.
What you learned
The ability to calculate GIS percent.
Considering the structure that surrounds each client, effective communication between our different departments in Hedge Fund Services is especially important because we cannot perform our work in Financial Control if, for example, Investor Accounting is having difficulties, or if the offshore team is not doing its job effectively.
Understanding the information that is in NAV (Net Asset Value) allocation summary files.
Describe your internship in 10 words
An opportunity to connect, interact and learn from excellent professionals.
Learn more by visiting the Students & Grads section of our Careers page.