Who We Serve

What We Do

About Us

Insights & Research
Who We Serve

What We Do

About Us

Insights & Research
Military veterans transition to the corporate world at Northern Trust India
August 4, 2022
---
Northern Trust India knows how much military veterans can bring to the table.
Recognizing the diversity of experience that veterans can bring to the workplace, we set up the India chapter of the Military Appreciation and Assistance Resource Council (MAARC) in 2014 to create greater opportunities for military veterans, and help integrate them into the overall workforce.
"We recognize the value of inclusion and diversity in culture, in thought and in experience," said Sidharth Shah, the executive sponsor for MAARC India "This underpins our focus on hiring veterans, who with their highly trained backgrounds and breadth of real-world experience, represent an untapped talent pool."
What does it mean?
With our targeted efforts, the representation of veterans both at junior levels and at managerial levels has increased significantly over the past year. Northern Trust India is looking to consolidate and continue its MAARC activities, increasing the number of veteran hires and, in particular, looking to further develop its mentoring program.
If you have a military background and are looking to get into the corporate world, learn more and apply HERE.
We are proud of this program and even prouder of some of our partners who have joined it. Read their stories below.
---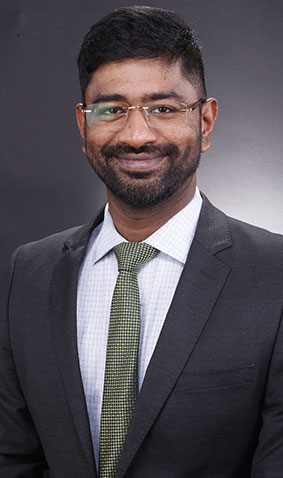 Anish Monci Varghese, Second Vice President
Business Unit: Asset Servicing Capability (APAC)
Role: Project Manager
Tell us about your military background?
I joined the Indian Air Force in January 2012 as a commissioned officer after my graduation. I underwent training in the Air Force Academy and subsequently in the Air Force Technical College, where I received my post-graduate degree in Aeronautical Engineering.
My primary role was to plan and maintain MI 17 helicopters for day-to-day operations, along with my team of 100+ qualified technical airmen.
During my tenure, I took part in various operations including a Humanitarian Aid Disaster Relief operation in Srinagar, and Air Maintenance in Siachen Glacier, for which I was awarded by Air Officer Commanding-in-Chief Western Air Command commendation.
What attracted you to Northern Trust?
In India, there aren't many organizations which currently do veteran hiring. Luckily, one is Northern Trust (NT). The interview experience was so pleasant, it was just like a normal conversation discussing myself and my journey.  Coming from an armed forces background and entering the corporate world for the first time, the interview experience enhanced my views about NT, it's work culture and that it was the right move for me.
How has your journey within the organization been so far?
True to my initial impressions, NT has been a partner/employee-oriented organization. I have been lucky enough to be assigned significant project work right from the start of my tenure. The faith in assigning me these projects shows my managers confidence in my ability, even though I might not have experience in this field yet. This has really helped me to gain more confidence already.
What have you learned from your tenure within the organization?
The most important thing which I have learned in my short three months tenure at NT is that all the partners genuinely want to help each other, and the organization has a great work-life balance.
Best part about working for Northern Trust from a veteran's perspective?
It's the respect and help we get from all the partners. They genuinely want to help us out.
---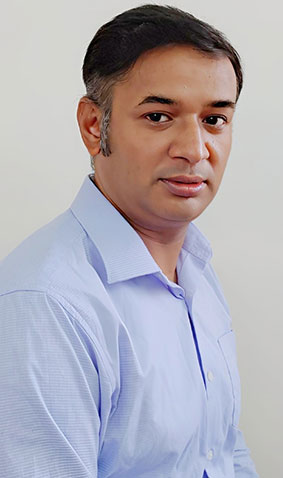 Sapan Yadav, Senior Analyst
India Reconciliation team
Business unit: Asset Servicing          
Tell us about your military background?
I joined Indian Air Force in 1997. During two decades of military service, I served in multiple roles. I have worked in different verticals of finance departments - budgeting, inventory management, HR services, provident funds maintenance, TA/DA bills, medical bills, LTC claims and retirement benefits.
I participated in Operation Vijay in 1999 and Operation Parakram in 2002. I was honored to be awarded medals from these two operations.  
What attracted you to Northern Trust?
For me, the culture and ethics of NT is unmatched. The approach of NT toward its employees is commendable, and is a truly employee-oriented organisation. These are the main reasons which attracted me to build my second career here.
The respect and behaviour of employees toward veterans in NT India is praiseworthy. After all, NT gives a platform to veterans like me to build a career in the corporate world. They provide all the training and that is needed.   
How has your journey within the organization been so far?
I joined NT in July 2022. So far my start to life at NT has been very smooth. The signs were good from the start through HR interactions, the interview process and onboarding. All the partners were very cordial. I didn't feel like I was appearing in an interview as the approach from NT was to facilitate a friendly discussion rather than strict interview.
Meeting and sharing thoughts beyond geographical boundaries with senior management is another part of my role that I like so much.
Best part about working for Northern Trust?
For me, being associated with the MAARC is the best part about working here.