Who We Serve

What We Do

About Us

Insights & Research
Who We Serve

What We Do

About Us

Insights & Research
Returnship program helps women ease back into the workforce
June 29, 2022
---
For women who've taken a break in their career, Northern Trust's Women's Returnship Program in India helps them experience a smoother transition back to the workforce.

The initiative is designed to identify talented professionals who have taken a career break of more than one year, and who are looking to transition back to a full-time, permanent role.
Candidates begin by attending a two-week Foundation Program designed to get them up to speed with the current environment, technology and skills required to be successful with us.
To support our strategic initiative of improving the diversity of our workforce, this program is targeted toward women who have taken a break for various reasons, including starting a family. At Northern Trust, we welcome diversity of thought and experiences, and this program supports that idea.
What kind of candidates is Northern Trust looking for?
• Female candidates currently on a career break
• Candidates having prior relevant experience within any of the following areas:
Investment Banking and Capital Markets, Asset Servicing, Wealth and Asset Management, Finance, Legal and Compliance, Audit, Risk, Technology, Human Resources.
• Candidates open for a permanent, full-time opportunity.
You can apply to this unique program here.
Hear from a couple of partners who have successfully come through the program:
---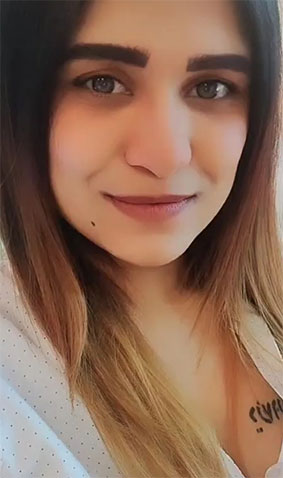 Consultant | Data & Digital Operations
What attracted you to the Northern Trust Returnship program?
I heard that Northern Trust is a very employee-centric organization with an inclusive workplace, and believes in giving equal opportunity to all.
Why has the program been important to you?
I had to quit my job when I had a daughter 12 years back. I always wanted to get into the mainstream corporate world and have a great career.
This program has been terrific as it's not always easy after a career gap. This program reassures me of Northern's commitment to building a diverse and inclusive work culture. I am really grateful and thankful to Northern Trust.
What have you gotten out of the program so far?
Empowerment, financial stability and, above all, I've have been able to rebuild my self-confidence.
Best part about the program?
The process of getting interviewed, onboarding and the support I have got from all partners to date has been great!
Would you recommend the program to others?
Absolutely! There is a significant amount of talented women who have quit due to various reasons and a program like this would help their dreams become a reality.
Describe your time in the program in 3 words.
Empowered, fulfilling, and thankful.
---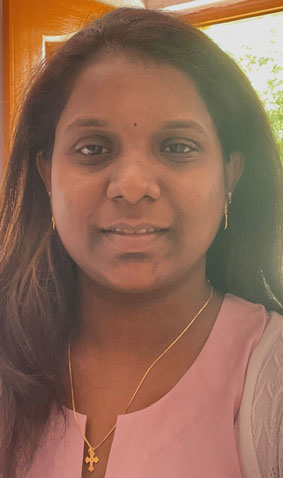 Officer – Consultant
What attracted you to the Northern Trust Returnship program?             
The best part of the returnship program was that it was for a full-time role which no other company had.
Other companies offered an internship of 3 - 4 months only, and then the process would start again.
Why has the program been important to you?
The program was so important to me because it created a platform that kept motivating me to push myself toward my goals.
What have you gotten out of the program so far?
The program helped me to build strong networking, communication skills and increase my overall confidence level.
Tell us about your work-life balance.
Work-life balance will mean different things to different people because we all have different life commitments.
I prioritize my activities that makes me happy. I firmly plan for my personal time, which helps me to do things outside of my work. No matter how hectic our schedule is, we ultimately have control of our time.
The company has offered us a wider variety of benefits that fit our individual and family needs and that improve both our health and well-being.
Would you recommend the program to others?
Yes definitely! I would recommend the program to others 100 percent.
The incredible amount of resources provided was more than I ever could have imagined.
Returning to work after a break wouldn't have been possible if not for all the help and support I've had, and I'm truly grateful for this opportunity.
Describe your time on the program in 3 words.
Never look back!