Elizabeth J. Fedele
Managing Director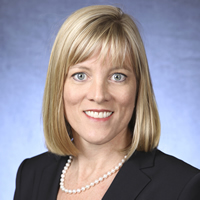 Before joining Northern Trust in 2009, she was Chief Fiduciary Officer for a community bank on Cape Cod and the Islands. Earlier in her career, she was an associate attorney with Gunster, focusing her practice on real estate and transactional law.
She holds a Juris Doctorate, cum laude from Stetson University College of Law, and earned her Bachelor of Arts degree in Psychology from Stetson University. She is also a graduate of the American Banker's Association National Graduate School.
She is a Vice President, and is a current member of the Florida Bar.
She has two children and loves to spend as much time as she can with her family, including extended family get-togethers.
As Senior Trust Advisor, she is responsible for the administration of trust and investment management accounts, including revocable and irrevocable trusts. She handles fiduciary relationships for families and individuals, ensuring that fiduciary standards and practices are observed. In addition, she works closely with clients and their outside advisors to develop financial and estate planning strategies that help clients meet their current needs and plan for their long term objectives.
She is a current member of the Martin County Estate Planning Council, and the Martin Health Foundation Professional Advisor Council. In prior years, she served as a board member of the Cape Cod Symphony Orchestra.
Learn how we help families make decisions