Rachel Hamen
Senior Vice President, Finance Director for Continental Europe and Guernsey
Call: +352 28 294000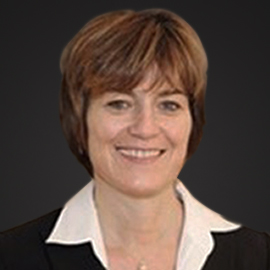 Rachel Hamen is a Finance Director for Northern Trust's Continental Europe and Guernsey operations. She is also the Chief Financial Officer and Head of Market Services for the Luxembourg-headquartered EU bank, Northern Trust Global Services SE (NTGS SE).
Rachel is  an Authorized Manager for NTGS SE, and a member of its Executive and Management Risk Committees.
In her role, Rachel is responsible for Accounting, Regulatory Reporting, Management Reporting, Tax, Treasury, Market services and Procurement for NTGS SE.
Rachel joined Northern Trust in 2018. Prior to that she was Group CFO and Authorized Manager at KBL (renamed Quintet Private bank in 2019), a Luxembourg headquartered private bank regulated by the ECB and operating in 50 cities spanning Europe. Before joining KBL, Rachel spent 12 years at State Street both in Luxembourg and London where she held various finance roles including EMEA Head of Financial Planning & Analysis and CFO Continental Europe.
Rachel has a MBA from Laval University, Canada and a Master from EDHEC Business School, France.