Who We Serve

What We Do

About Us

Insights & Research
Who We Serve

What We Do

About Us

Insights & Research
Sales and Client Servicing
Caroline Hwang
Head of Client Services, Hong Kong, Institutional Investor Group
Call: +852-2918-2968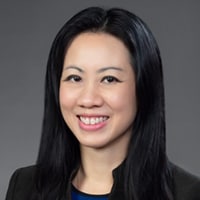 Caroline Hwang is a Senior Vice President of The Northern Trust Company and Head of Client Services, Institutional Investor Group. She is responsible for Northern Trust's institutional custody clients across Hong Kong, Macau and Taiwan as well as for developing and implementing Northern Trust's business strategy for these markets.
Prior to joining Northern Trust, Caroline was Head of Client Service in JP Morgan Chase, leading teams of client service specialists in Hong Kong in providing personalized service to private bank clients across North Asia markets. Prior to that, she held a number of key management positions within Securities Services at Citi, including Hong Kong Securities Services Operations and APAC Regional Implementations Head based out of Hong Kong since 2015 and prior to that as Head of Securities Services, Citi Service Centre in Kuala Lumpur, Malaysia.
Caroline's versatile career over 20 years includes positions at Deloitte, PwC Consulting and global financial institutions of Standard Chartered and HSBC where she led large teams, business reviews, quality audits, migrations and change management projects, custody product sales & has strong risk management and service support experience having been on leadership teams of three shared service operations environment to-date.
Caroline holds a Bachelors Degree in Accounting & Finance from Monash University Australia, and is professionally qualified as a Certified Practising Accountant, CPA Australia.