Brent Kalemkiarian
Vice President, Business Development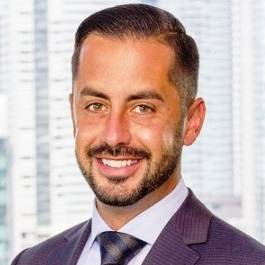 Brent Kalemkiarian is the Vice-President, Institutional Sales, for Northern Trust Company, Canada. In this role, Brent is responsible for the growth of Northern Trust's asset servicing business in Canada.
Prior to joining the business development team Brent was responsible for supporting some of Northern Trust's most strategic clients from a senior relationship management perspective.
Brent has experience and achievements across a number of roles beyond relationship management, including operations, business/product development and client services. Prior to Northern Trust, Brent spent 10 years with Citigroup Fund Services, Canada, and is deeply familiar with the need for robust operational processes while extending value-added services to clients. Brent has managed an array of clients that include Mutual Fund and Hedge Fund Companies, Pension Plans, Insurance Firms and Broker/Dealer Head Offices.