Struan Malcolm
Head of Nordic Sales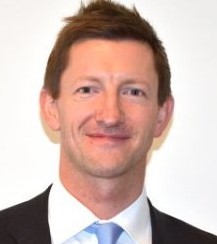 In Struan's role as Head of Nordic Sales at Northern Trust he helps Nordic institutional investors of all types with their business strategy, sales and growth plans, the design of their operating model and suggests how Northern Trust may be able to provide solutions to reduce cost, improve efficiency and support growth.

Struan first joined Northern Trust in custody operations in 1996 after gaining a BA with Honours from Manchester Metropolitan University. In 1999, he moved into Northern Trust's Asset Management business, and became Deputy Head of Operations as he designed and co-built the buy-side investment operations required to support in-house active and passive asset management that grew to US$20 billion AUM while in the role. Struan then became a multi-asset Transition Manager for 8 years responsible for sales, trade execution and project management in roles at Northern Trust, ABN Amro and Nomura. During that period he was lead manager on some of the largest and most complex portfolio restructuring events in the Nordic and EMEA regions.

Struan sits on the Working Families group within The Diversity Project, and is active in supporting events related to the Nordic market through The Irish Fund Association and The Association of the Luxembourg Fund Industry.
Struan holds a BA with Honours from Manchester Metropolitan University.