Kia Oboudiyat
FX Sales & Client Services Manager, Australia and New Zealand
Call: 61 2 8622 8711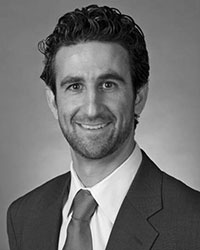 Kia Oboudiyat is a Vice President and responsible for Foreign Exchange (FX) Client Servicing and Sales. Kia is responsible for promoting Northern Trust's FX product to institutional clients within the APAC region. His role includes maintaining existing and developing new FX relationships, targeting growth of both custody and third party flow. Other responsibilities include marketing the bank's e-commerce strategy and maintaining a consistent customer calling programme.
Kia joined Northern Trust in Chicago in 2014 and relocated to Sydney in 2016. Kia has over 10 years' experience across Capital Markets, FX and Investment Operations. Prior to joining Northern Trust, Kia worked in Sydney, New York and Miami for Macquarie, holding various product and business development positions in the institutional brokerage, equity arbitrage and credit trading businesses with a focus on FX and emerging markets.
Kia holds a Bachelors degree in Finance together with a Bachelors of Law from Macquarie University.