Herman Prummel
Head of Netherlands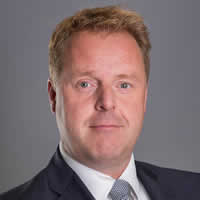 Based in Amsterdam, as country head for the Netherlands, Herman is responsible for business development, sales and client activities for Northern Trust in the Netherlands.
Prior to joining Northern Trust, Herman was chief operating officer (COO) at Blackrock for the Benelux, Nordics, the Middle East and Africa, and the Isle of Man.
Herman earned a Master of Science degree (MSc) in Business Economics from Maastricht University, the Netherlands. He is also certified by the VBA & EFFAS (Dutch and European Association of Financial Analysts) as RBA and CEFA Charter holder.