Alex Tobing
Sales Director, Asia Pacific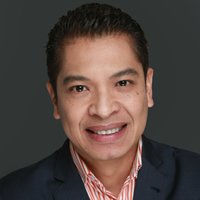 Alex Tobing is a Senior Vice President and Business Development Director for The Northern Trust Company Asset Servicing business in Asia Pacific region.Based in Singapore, Alex has over 20 years of experience in the financial services industry. Before joining Northern Trust in 2005, Alex worked with ABN AMRO Bank in both Singapore and Jakarta and held various roles in sales, product and relationship management.
Prior to that, he worked with Citibank in Jakarta as a relationship manager for Financial Institutions Group looking after the banks, insurance companies and investment managers/broker dealers relationship.
Alex started his career with Arthur Andersen & Co in 1994 as a management consultant helping organizations to improve their performance through corporate strategy, business process reengineering and change management.
Alex holds a Master of Science degree in information systems from The George Washington University, Washington D.C. and a Bachelor of Business Administration degree (cum laude) in marketing from Ohio University.