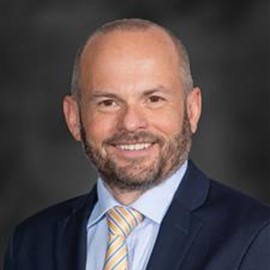 Daniel Usher is a Senior Vice President and the Managing Director of Northern Trust (Guernsey) Limited.


In addition to his regulatory and governance responsibilities in managing a licensed banking institution, Daniel has overall responsibility for the custody, depositary, banking and credit services that are provided to our institutional, professional intermediaries, wealth management and private clients.


Previously Daniel was the Northern Trust (Guernsey) Limited Finance Director, responsible for Channel Islands financial accounting and control, regulatory reporting, treasury oversight and management reporting, analysis and planning. He also had responsibility for all aspects of financial control in Saudi Arabia, Abu Dhabi and Luxembourg.


Daniel is a member of the Channel Islands Executive Committee, a Board Member of Northern Trust (Guernsey) Limited, Chairman of Barfield Nominees Limited and Northern Trust GFS Holdings Limited and sits on the Board of Northern Trust Guernsey Holdings Limited, the bank holding company.


Prior to joining Northern Trust, Daniel worked in London for 10 years at JP Morgan in a number of derivative middle office and project roles. He is a fellow of the Institute of Chartered Accountants in England and Wales having qualified with PwC in London.