Subscribe to Asset Servicing & Fintech Insights
Discover more information in our monthly publication, the AXIS newsletter, including industry trends, product innovation, Fintech and more from our team of experts.
Future-Proofing Fund Administration
Kim Evans, our Head of Private Capital Fund Administration in NA, discusses the key considerations to consider when evaluating outsourced providers.
For years, it was unusual to find a private capital firm that was not self-administered, despite the prevalence of outsourced operational models throughout the financial industry. In most cases this was simply a byproduct of necessity. During the early years of private capital markets, relatively few third-party fund administrators specialized in such funds, forcing firms to develop their own capabilities in-house. Having established their own administrative infrastructure, firms had little reason to relinquish control to third parties as the industry matured.
In recent years, however, a sea change has commenced. According to the eVestment Alternative Fund Administration 2018 Survey, 100 percent of private equity fund managers globally planned to maintain or increase outsourcing levels in the next 12 months and more than half (51 percent) were seeking to outsource a majority of their fund administration moving forward. These statistics beg the question, "why now?"
In large part, the proliferation of private capital fund administration specialists and their embrace by private capital firms has occurred in response to a changing and increasingly complex regulatory landscape. Against this backdrop, sophisticated institutional investors' demands for transparency have increased dramatically, and the need to establish best practices through evolving technology has necessitated operating models inclusive of highly specialized service providers. By outsourcing, private capital firms gain access not only to the specialized support necessary to navigate regulatory change and maximize transparency but to a partner whose business model requires continuous investment in talent and technology. In addition, the relationship can often provide insight into best practices and procedures that a solitary fund manager is unlikely to have access to otherwise.
These advantages demonstrate why private capital firms have come to embrace outsourcing, and why various industry stakeholders predict the use of third-party fund administrators will continue to increase in the years ahead. As the trend accelerates, firms looking to outsource will face a significant challenge in selecting an administrator that can meet their unique needs. While mastery of basic functions like cash management and investor statements are obviously important, long-term success requires firms to evaluate a factor that many overlook: the ability to future-proof their operations.    
What is future-proofing? Not the ability to predict the future, but rather the flexibility to support an asset manager without knowing what exactly that support will entail. The objective of future-proofing is to insulate the firm from changes that could otherwise disrupt operations. Examples could include new assets and strategies that greatly increase administrative complexity, acquisition of a boutique specialist firm that requires new ancillary services, or expansion into a new jurisdiction with unique regulations. In an era of rapid technological innovation, perhaps most pertinent is an administrator's ability to quickly adapt operating models in response to emerging or disruptive technologies that will support new strategies and drive efficiencies. The list of possibilities is vast, and it is difficult to anticipate every one, but there are several areas private capital firms can focus on during the due diligence process to evaluate an administrator's future-proofing capability.
Communication style: How does the provider establish a working relationship with clients? The administrator should provide guidance and support as strategic priorities change to help mitigate operational disruptions before they occur. This is best accomplished when the administrator prioritizes proactive communication and a consultative approach to relationship management.  
Data transparency: How transparent is the level of reporting offered by the administrator? If the client's strategy shifts in the future and existing reporting is no longer sufficient, can the administrator quickly develop custom reports to meet changing needs? Strong decision making, particularly during periods of transition, requires easy access to data presented in a way that is clear to all stakeholders.
Global approach: What are the potential administrator's geographic limitations? A provider with global operations will be better able to support an asset manager's growth wherever it occurs. This is particularly important in managing regulatory requirements in a variety of jurisdictions.
Capacity for complexity: If the complexity of investments increases, is the administrator equipped to handle it? How would they approach hybrid situations or crossover products and thoughtfully integrate new service offerings with their existing functions? Are they investing in new technology like blockchain? Past performance is not always indicative of future results, but evaluating the administrator's track record with complex asset types and its willingness to invest in innovation to better meets clients' needs is a good starting point during the due diligence process.
It's virtually impossible to account for every situation that could arise when searching for an outsourced fund administrator, but fund managers that consider flexibility a competitive advantage can insulate themselves from an uncertain future. In an ultra-competitive market environment, agility is often the difference between generating alpha and closing up shop. The right administrator can make it possible for managers to focus on business strategy and continued growth, confident in their ability to meet the operational challenges ahead.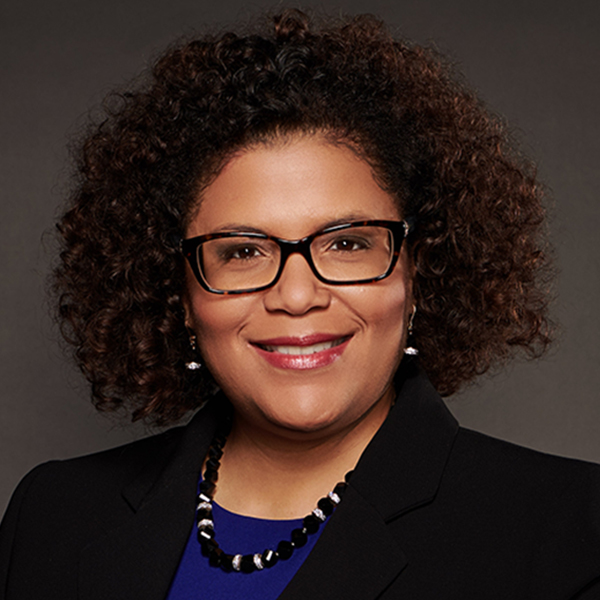 Kimberly Evans
North America Head of Private Capital Fund Administration
Kimberly Evans is an Executive Vice President at Northern Trust in Alternative Fund Services. She is the North America Head of Private Capital Administration — a fast growing segment for the firm.
RELATED ARTICLES
In a webinar hosted by Funds Europe, Gary Paulin - Northern Trust's global head of Integrated Trading Solutions - discusses recent market trends, the specific pain points these have caused for trading functions and how outsourced trading solutions offer a potential solution.
Learn how Northern Trust Front Office Solutions developed a data integration solution for CIOs.