Who We Serve

What We Do

About Us

Insights & Research
Who We Serve

What We Do

About Us

Insights & Research
Subscribe to Asset Servicing & Fintech Insights
Discover more information in our monthly publication, the AXIS newsletter, including industry trends, product innovation, Fintech and more from our team of experts.
How Net is Your Net?
Investors in alternatives no longer need to settle for an exercise in frustration in order to calculate their true net returns.
Is two and twenty really too much for an investor to pay a hedge fund? The popular answer may be "yes," but the reality is that complex and convoluted reporting often frustrate investors' quests to understand what is extracted from their gross return. Along with their increased appetite for alternative investments, institutional investors have discovered that it requires significant effort to gain transparency into net return information that their asset managers are either not equipped or not willing to share.
"Two and twenty might not be too much in the context of a manager's gross returns," says Melanie Pickett, Head of Front Office Solutions at Northern Trust, who directs the alternative asset strategy for the Corporate & Institutional Services business. "Numbers are often taken out of context. We think it's key to help investors deduce whether or not they are capturing as much of the gross return as they can, and understand what contributes to that decay between gross and net. That's a more appropriate way of looking at the fees associated with their portfolio."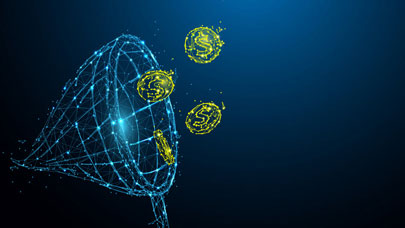 Holistic view helps overcome disparate reporting
Gross returns are eaten into by management fees and incentives payments to asset managers, along with fund expenses and taxes. But assessing return erosion isn't an apples-to-apples exercise across all of an investor's managers. 
"Every manager's reporting comes in different formats, styles, and levels of granularity," says Pickett. "So, if you're trying to get a total cost of portfolio across each of your investments, you are starting from a point where it's very difficult to normalize the data for your consumption."
For example, a private equity fund's reporting might make it difficult to weed out (or just not include) detailed information on carried interest, fund expenses, and costs being allocated to underlying portfolio companies. "Often you don't get detail on how the cash from the underlying portfolio companies is being spent," says Pickett. "In many cases, even if you're getting a lot of information at the fund level, you're not always able to get that at the underlying portfolio company level, which is sometimes where costs can be unknowingly passed along to investors." Private air travel, for instance, is typically no longer billed directly to investors, but they can still end up paying for it in the scenario she describes.
In alternative investments especially, the reporting formats, level of transparency, and good intent will be as varied as the number of managers employed by an investor – and that's precisely the challenge that Pickett and her team at Northern Trust are addressing in the latest enhancements to their Front Office Solutions business.
Verification and oversight
Some of the evolving services overseen by Pickett fall into two broad categories: fee verification and investment manager oversight. Fee verification or validation aims to allow investors to understand waterfall structures, incentives, and carry structures within a fund, and make certain that a manager is abiding to the fee arrangement as outlined in the legal agreement.
"Two and twenty may sound simple," says Pickett, "but the 20% often has a very complex waterfall of who gets money first, what's deducted, what's not deducted, and what are the various hurdles and components of the return. An investor will encounter as many different waterfall methodologies and schedules as the number of funds they work with."
By helping investors normalize the data they receive from managers, and ensuring that they can track the terms and conditions of their funds, Northern Trust Front Office Solutions can apply a mathematical model to help calculate the expected cost of a portfolio. In turn, investors can compare the results of those calculations to a manager's financial statements or their net return to see if they're getting what they expected.
The investment manager oversight component of the solution is a direct response to investors asking for far greater detail regarding compliance with the terms and conditions of a fund, i.e. areas where an investor might be concerned about the manager's activity, but doesn't have the resources to appropriately monitor it. For example, each limited partnership agreement has a provision for whether the manager can or should be using a bridge line of credit.
"Bridge lines typically are meant to be used for very short periods of time so that the manager doesn't have to call capital often, or so they can make a quick investment in advance of calling the capital," says Pickett. "But what's happening, given what's going on with returns, is that bridge lines are being overused by some managers and they're adding unintended leverage to the portfolio. But they're also inflating the IRR [internal rate of return] based on the way that metric is calculated, which only starts once a manager calls for the client's capital. We're seeing scenarios like this more and more, and they may signal a need for increased and more direct monitoring."
The list of activities that investors believe need oversight is lengthy, ranging from rebates on transaction fees when a company is sold to offsets on management fees, and from sufficient time spent deploying capital in the fund before fundraising the next round, to sitting on public stocks too long and not distributing them.
"Investors are now asking us to monitor each capital call notice and each audited financial statement, and do the ongoing reviews with managers to make sure that they're compliant with the terms of the deal," says Pickett.
Keeping track of a diversified alternative investment portfolio can be a painstaking process, made all the more daunting by occasional miscalculations, overlooked shifts in legal requirements from when an agreement was first reached, and varied reporting formats on the part of managers. All of which makes it a very good idea for investors to know what they are getting before entering an agreement.
Know before you go
"Operational due diligence is a component of the services we are rolling out" says Pickett. "When an investor has eyes wide open regarding a manager's practices and the legal terms and conditions prior to investing, they're much better positioned to hold a manager's feet to the fire and make sure that they're doing what was intended down the road. Then, once an investor is in a fund, we can play a role ensuring that the manager is adhering to the business terms by examining every transaction, statement, audited financial statement, and regulatory filing that follows.  Often, at the point at which the risk is highest in the fund, the investment team has moved on to doing other deals and may not be as focused on ongoing monitoring of the managers' practices."
Northern Trust recently debuted a blockchain solution for private equity, with automated auditing activity and regulatory reporting performed in real time.
"Blockchain holds a lot of potential for this type of reporting," Pickett says. "We are also seeing limited partners come together on platforms and in communities to share the work that they're doing with respect to oversight. So, instead of each university endowment,  foundation, or family office separately doing all of this monitoring on their investments, they would benefit greatly from sharing their resources and insights. When we did research for the platform that we've rolled out, many clients specifically told us they would like to share their research and reviews with other investors in the same fund." 
It seems, then, that investors are happy to cast a wider net when it comes to capturing more of the gross, and are more intent than ever to understand the true costs of their portfolios.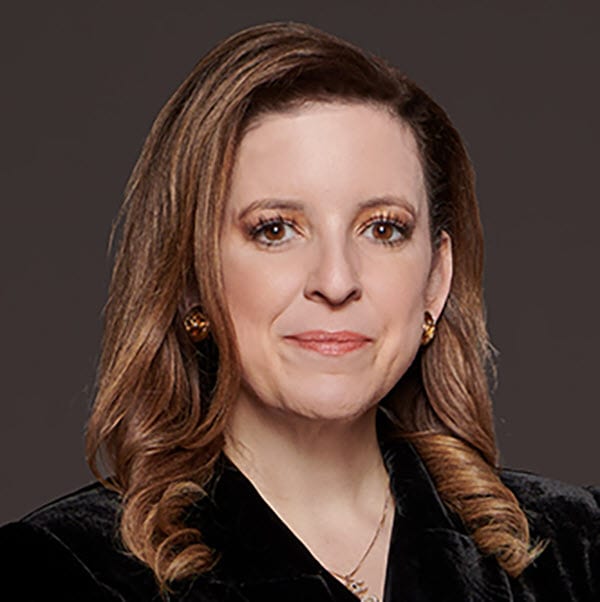 Melanie Pickett
Head of Asset Owners, Americas
Melanie is responsible for the entirety of the Asset Owner segment in the Americas, directing the firm's strategy, growth and delivery of all firmwide products & services for asset owners and allocators in the Americas region.
Confidentiality Notice:  This communication is confidential, may be privileged, and is meant only for the intended recipient.  If you are not the intended recipient, please notify the sender as soon as possible.  All materials contained in this presentation, including the description of Northern Trust, its systems, processes and pricing methodology, are proprietary information of Northern Trust. In consideration of acceptance of these materials, the recipient agrees that it will keep all such materials strictly confidential and that it will not, without the prior written consent of Northern Trust, distribute such materials or any part thereof to any person outside the recipient's organization or to any individual within the recipient's organization who is not directly involved in reviewing this presentation, unless required to do so by applicable law.  If the recipient is a consultant acting on behalf of a third party client, the recipient may share such materials with its client if it includes a copy of these restrictions with such materials.  In such event, the client agrees to comply with these restrictions in consideration of its accepting such materials.
© 2022 Northern Trust Corporation. Head Office: 50 South La Salle Street, Chicago, Illinois 60603 U.S.A. Incorporated with limited liability as an Illinois corporation under number 0014019. Products and services provided by subsidiaries of Northern Trust Corporation may vary in different markets and are offered in accordance with local regulation. This material is directed to professional clients only and is not intended for retail clients. For Asia-Pacific markets, it is directed to expert, institutional, professional and wholesale clients or investors only and should not be relied upon by retail clients or investors. For legal and regulatory information about our offices and legal entities, visit northerntrust.com/disclosures. The views, thoughts, and opinions expressed in the text belong solely to the author, and not necessarily to the author's employer, organization, committee or other group or individual. The following information is provided to comply with local disclosure requirements: The Northern Trust Company, London Branch, Northern Trust Global Investments Limited, Northern Trust Securities LLP and Northern Trust Investor Services Limited, 50 Bank Street, London E14 5NT. Northern Trust Global Services SE, 10 rue du Château d'Eau, L-3364 Leudelange, Grand-Duché de Luxembourg, incorporated with limited liability in Luxembourg at the RCS under number B232281; authorised by the ECB and subject to the prudential supervision of the ECB and the CSSF; Northern Trust Global Services SE UK Branch, UK establishment number BR023423 and UK office at 50 Bank Street, London E14 5NT; Northern Trust Global Services SE Sweden Bankfilial, Ingmar Bergmans gata 4, 1st Floor, 114 34 Stockholm, Sweden, registered with the Swedish Companies Registration Office (Sw. Bolagsverket) with registration number 516405-3786 and the Swedish Financial Supervisory Authority (Sw. Finansinspektionen) with institution number 11654; Northern Trust Global Services SE Netherlands Branch, Viñoly 7th floor, Claude Debussylaan 18 A, 1082 MD Amsterdam; Northern Trust Global Services SE Abu Dhabi Branch, registration Number 000000519 licenced by ADGM under FSRA #160018; Northern Trust Global Services SE Norway Branch, org. no. 925 952 567 (Foretaksregisteret) [VAT if applicable], address Third Floor, Haakon VIIs gate 6 0161 Oslo, is a Norwegian branch of Northern Trust Global Services SE supervised by Finanstilsynet. Northern Trust Global Services SE Leudelange, Luxembourg, Zweigniederlassung Basel is a branch of Northern Trust Global Services SE. The Branch has its registered office at Grosspeter Tower, Grosspeteranlage 29, 4052 Basel, Switzerland, and is authorised and regulated by the Swiss Financial Market Supervisory Authority FINMA. The Northern Trust Company Saudi Arabia, PO Box 7508, Level 20, Kingdom Tower, Al Urubah Road, Olaya District, Riyadh, Kingdom of Saudi Arabia 11214-9597, a Saudi Joint Stock Company – capital 52 million SAR. Regulated and Authorised by the Capital Market Authority License #12163-26 CR 1010366439. Northern Trust (Guernsey) Limited (2651)/Northern Trust Fiduciary Services (Guernsey) Limited (29806)/Northern Trust International Fund Administration Services (Guernsey) Limited (15532) are licensed by the Guernsey Financial Services Commission. Registered Office: Trafalgar Court, Les Banques, St Peter Port, Guernsey GY1 3DA. Northern Trust International Fund Administration Services (Ireland) Limited (160579)/Northern Trust Fiduciary Services (Ireland) Limited (161386),  Registered Office: Georges Court, 54-62 Townsend Street, Dublin 2, D02 R156, Ireland.