Who We Serve

What We Do

About Us

Insights & Research
Who We Serve

What We Do

About Us

Insights & Research
Subscribe to Asset Servicing & Fintech Insights
Discover more information in our monthly publication, the AXIS newsletter, including industry trends, product innovation, Fintech and more from our team of experts.
Plug and Play: APIs and the Digitalisation of Asset Management
Application Programming Interfaces (APIs) have helped revolutionise industries ranging from travel to hospitality. As digitalisation transforms investment management, they will play a similarly key role – encouraging collaboration between service providers and asset managers, while supporting increased efficiency, flexiblity and creativity.
By Toby Glaysher, Head of Global Fund Services International

In an age where the use of data and digital technology is increasingly central to success, it is well-documented that many asset managers are moving to digitalise traditional processes and practices. Through digitalisation, asset managers seek to drive enhanced operational efficiencies and create new digital experiences for themselves and their investors.
Those pursing genuinely transformative change are not simply looking to move processes online, but to leverage digital technology to significantly improve business practices. When successful the result is digital transformation – a reimagining of business for the digital age that drives profound change in how value is created and delivered.
Few areas of asset management will remain untouched by this digital transformation, which will see new technology fundamentally disrupt both the manufacturing and distribution of funds.
At the heart of this transformation will be the migration to an "API economy". This is the combination of business models and processes designed around the use of APIs in today's digital environment – based on the secure access of functionality and exchange of data.
Digitalisation in our industry has also been given further impetus by the impact of the coronavirus pandemic. As the pandemic confined citizens to their homes, we saw rapid, widespread adoption of digital tools for everyday tasks, from online medical consultations to shopping.
This confidence to use technology – born in many cases from necessity – will surely transform how both retail and institutional investors demand to be serviced.
And in turn, the pandemic has boosted the digital agenda of managers, with an overwhelming majority of large managers polled in a recent survey seeing digital initiatives as a key priority as a result. In this environment there is a need for intuitive digitalised investor experiences including real-time high-quality data and tools to help users make sense of it. APIs will play a pivotal role in meeting this demand.
Read our paper to learn more.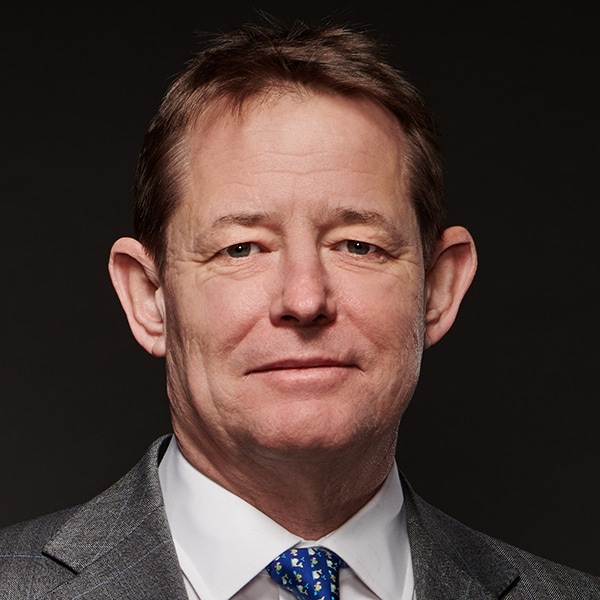 Toby Glaysher
President of Global Fund Services
Toby is an Executive Vice President and President of Global Fund Services, which provides depositary, custody, fund administration and middle office outsourcing services to over 200 asset management clients of the bank.