Subscribe to Asset Servicing & Fintech Insights
Discover more information in our monthly publication, the AXIS newsletter, including industry trends, product innovation, Fintech and more from our team of experts.
The Role of FX Algos in Volatile Markets
Navigating liquidity and driving transparency in execution through the use of FX algos

Like all financial markets, the foreign exchange market has encountered extreme volatility during select periods of the COVID-19 pandemic. Uncertainty surrounding the global economic outlook and underlying financial system stresses have caused unprecedented global market fluctuations. Extremely volatile markets impact FX operations and trading strategies in many ways, including the ability to execute trades efficiently, manage liquidity, and control risk exposure. When the only thing certain is uncertainty, a sound FX execution policy can help asset managers weather the storm by providing strategic guide posts during tumultuous markets.
Under any kind of market conditions, it's good practice to adhere to an FX execution policy with a well-defined, consistent and measurable approach. While a defined policy is invaluable during normal operations, it becomes even more crucial during stressed markets.
Clear and consistent processes can assist in offsetting your foreign exchange exposure in a timely and efficient manner. This consistency also provides a solid platform for measurability. Tracking operational and execution data on the different components of your FX program allows you to build an invaluable data set for analyzing and optimizing your FX program. A robust and consistent process will help to guide you through any market conditions, and measuring the performance of your program will allow you to optimize your approach for a wide range of market conditions. 
Investor communications also benefit from having a well-defined execution policy. Increasingly, end investors are asking questions about FX execution. Being prepared to show a thoughtful and carefully managed approach to foreign exchange is important, and will quickly alleviate concerns about FX methodology.
The algorithmic component of your execution policy
In 2020, algos are increasingly a consideration of many investors' execution policy. Executing a trade via an algorithm offers a clear, concise, rules-driven approach. Algos offer an execution mode which is easy to repeat and measure. The electronic transmission of key transaction details and timestamps allow for granular data to be stored and maintained. This data set is supportive of better transaction cost analysis and overall pre-trade and post-trade execution analytics.
With a sound strategy in place, algos can help you decrease market impact, reduce operational risk, increase your ability to measure your overall program and ultimately reduce your FX program's transaction costs. While this is the case for many, there are risks associated with using algos, as the final rate of execution is not known until completion. This risk lies with the customer and could contribute to deviations from benchmarks they may be trying to achieve.
Algorithmic execution is a particularly effective tool for specific types of trades and in certain market conditions. Algos lend themselves well to large trades where the primary goal may be to avoid market impact. Most algo providers offer strategies that grant sophisticated traders a greater degree of flexibility and control in their execution approach. Rather than being tied to a point-in-time execution, they can toggle between levels of algo aggressiveness or passivity and choose different tools for different order intention and market conditions.
We're also seeing that clients who are laser focused on transparency and detailed execution reporting are moving their FX execution programs entirely to outsourced algo solutions because of the systematic and measurable nature of algo execution. These clients can receive exceptional transparency via millisecond-level timestamp reporting and benchmarking along with detailed breakdowns of fill percentage by underlying liquidity providers and venues.   
Executing your algo strategy during volatile markets
The importance of algos in an execution policy becomes even more essential in volatile markets. We've seen algo volumes pick up significantly during volatile market conditions. In this type of stressed market environment, banks typically decrease the amount of electronic liquidity they will show the market. Maximum trade sizes can be greatly reduced, which means that traders looking to complete large orders may get rejected through more traditional modes of point-in-time electronic execution.
Using the market events of March 2020 as an example, we saw top-of-book spreads significantly widen to a peak on March 19th tracking general market volatility. In the following three to four weeks, spreads came back in to reflect more historical norms. While spreads appear to have tightened, we've coined this 'liquidity deception' as the apparent top-of-book normalcy belies the fragility in underlying depth of liquidity. Large orders that sweep through the top of book will quickly expose the dearth of deeper liquidity, and can result in sub-optimal execution and greater transaction costs.
As you shift your algo strategy during volatile periods, there are a few angles that you should consider: execution, liquidity and reporting. Here, we break down key considerations of each.
The way you execute orders should take into account the underlying reason for the transaction and associated execution benchmarks. The importance of this order context is amplified in volatile markets. The order intention and market dynamics at a specific moment in time affects whether you should be passive or aggressive when making your trade. Traders should know which approach to take in which scenarios. For example, with larger orders it's important to limit market impact as much as possible to avoid disrupting fragile markets in times of stress. However, if you're taking a directional view on a currency, you would value immediacy over market impact and want access to as much liquidity as possible very quickly.
Traders should be nimble in their approach; acting passively and avoiding market impact when appropriate, but being opportunistic and aggressive enough to move on a price when they see an attractive level. Properly constructed algorithms provide traders the sophisticated tools required to operate these types of fluid strategies.
Volatility makes even the most heavily traded currency pairs more vulnerable, and the impact of information leakage and large orders may have outsized impacts on price. Properly constructed algorithms have a better chance of minimizing market impact and anonymize flow to reduce information leakage, allowing you to better avoid predatory trading activity.
All algos are not created equal when it comes to accessing liquidity. There's an important balance that market participants have to navigate between accessing liquidity and leaking order intention to the broader market.   
It's important to have enough liquidity to fill your orders without directly impacting price. The balancing act comes in to play when you consider how to actually access that liquidity. Going out to 10 banks and five ECNs (electronic communication networks) separately offers significant access to liquidity, but it is also keying in the broader market to the intention of your order and direction of your trades. However, going to only one provider's liquidity pool may be limiting your access to pricing and may not be sufficient in terms of deep, quality liquidity. 
In managing this balancing act, it's important that managers ask themselves "Do I understand the liquidity behind the algos I'm using?" An algorithm may be highly sophisticated, but ultimately the quality of execution is dependent on the underlying liquidity management approach.
Different providers use different liquidity construction methods, such as accessing a bank's internal liquidity or ECNs participating in algo fills. Aggregating liquidity across both banks and ECNs can construct a robust liquidity pool.
Ultimately, when trading in volatile markets, leaning on an algo strategy that focuses on reducing market impact by avoiding primary or secondary venues can be a sound approach. For many, their first thought is to look to single providers' internalization strategies to avoid signaling risks. While avoiding information leakage is prudent, this strategy is often a hopeful one as it does not address whether a provider has the offsetting interest and enough liquidity to fill your order without taking on greater market risk by working the order too slowly. 
At Northern Trust, in addition to supporting customizable, highly curated liquidity pools for customers, we prioritize seeking out available liquidity quietly from major internalizers. We act as an aggregator of single-dealer internalization strategies in an effort to extract offsetting liquidity from market participants. Simultaneously, we work to shield any one provider from gaining informational advantage by seeing outsized flows in fragile liquidity environments.  Where regulation permits, we have seen the use of algos in outright forward trades extend price discovery and transparency from the spot market into the forward points market. Our methodology separates the forward and spot components of an algo trade, and breaks each component into smaller child orders. Those child orders are recorded separately to provide additional transparency in post-execution reporting.
Detailed execution reporting is a critical component of your FX execution program, and is core to an algorithmic offering. The technology underlying algo construction lends itself to granular detail including execution arrival and risk transfer benchmarks, child order timestamps and venue analysis. Pre-trade analytics are also becoming more important in the foreign exchange markets; important examples include pre-trade and real-time cost estimates and liquidity analysis.
These details and analytics should flow into the reporting you receive from algo providers or third party TCA solutions. Executing with an algo allows you to build a richer data set, giving you a better set of tools to measure and evolve your execution approach for future volatility events. Having accurate and detailed data can help you analyze how your approach worked in a volatile market, and give you critical insight into how you need to evolve going forward. 
Some managers have chosen to re-engineer their execution programs specifically for this reason. They seek to build a richer data set, establish more precise benchmarks, and use that information to analyze and evolve the way they execute FX in support of their broader investment goals.
A consistent reporting approach allows for easier analysis of your trading program, including components like trade details, benchmark analysis, liquidity sourcing, and venue analysis.  Ultimately, the end goal in this measurement and analysis effort is to reduce execution costs in your FX execution program.


Extremely volatile markets impact FX operations and trading strategies in many ways, including the ability to execute trades efficiently, manage liquidity, and control risk exposure. While it is always key to have a robust FX execution policy with a well-defined, consistent and measurable approach, it becomes even more crucial during stressed markets. Under these conditions it is key to prioritize liquidity and minimize market impact, and make trading decisions with these concerns front of mind. Assess the role of algos in your execution policy and consider partnering with an experienced algorithmic trading team to help keep your FX operations performing through volatile times.


---
This information is not intended to be and should not be treated as legal, investment, accounting or tax advice. Readers, including professionals, should under no circumstances rely upon this information as a substitute for their own research or for obtaining specific legal, accounting or tax advice from their own counsel.
This communication is issued and approved for distribution in the United Kingdom and European Economic Area by The Northern Trust Company, London Branch ('TNTC') or Northern Trust Global Services SE ('NTGS SE'). TNTC is authorised and regulated by the Federal Reserve Board; authorised by the Prudential Regulation Authority; subject to regulation by the Financial Conduct Authority and limited regulation by the Prudential Regulation Authority. NTGS SE is authorised by the European Central Bank and subject to the prudential supervision of the European Central Bank and the Luxembourg Commission de Surveillance du Secteur Financier.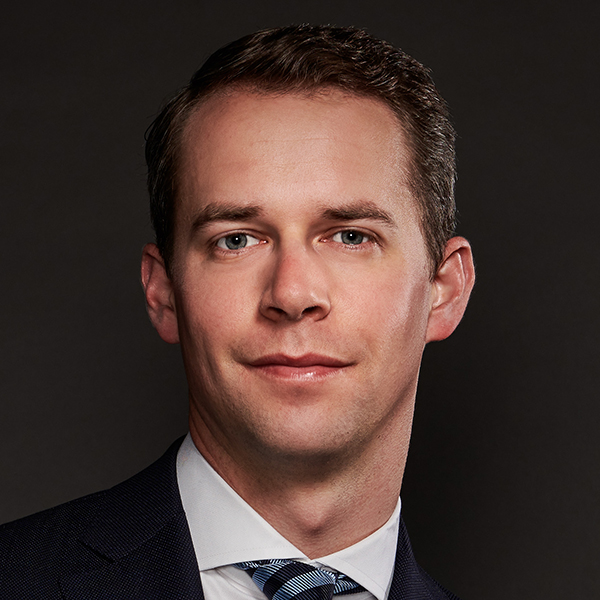 John Turney
Head of Global Foreign Exchange, Northern Trust Capital Markets
John has held a number of senior positions across Northern Trust Global Foreign Exchange, including developing and managing CompleteFX; leading the PASCO (passive currency hedging) business; FX sales and relationship management; and operations and technology to support the FX business.
Perspectives from our experts on how asset managers can drive efficiencies and position their investment operations for the future.