Subscribe to Asset Servicing & Fintech Insights
Discover more information in our monthly publication, the AXIS newsletter, including industry trends, product innovation, Fintech and more from our team of experts.
Innovation in Action: Digital Alpha Q&A
Digitization is enhancing the fund administration business - in this Q&A, Paul Fahey describes the exciting developments at Northern Trust.


What new technologies are being deployed within the fund administration business and have there been any tangible results?
Paul Fahey: We have adopted technology to improve the control environment and provide greater transparency to funds and asset managers. Deploying Robotic Process Automation, or RPA, within the framework of our Fund Accounting Optimization Lab, we were able to reduce the amount of manual entries and repetitive tasks that go into the production of the daily Net Asset Value (NAV) for funds.  Automation improved the consistency and control over the NAV process, reducing the risk of human error while allowing our staff to focus on more complex activities that increase the value of the NAV process to our clients.
Our investment in the NAV oversight tool we call Control Center also automated a number of the hundreds of checks and comparisons required for the NAV creation each day.  This automation provides a consistent application of our rules-based checks across funds along with increased transparency, allowing management to see what is occurring in near real time and helping identify where workload balancing may be needed given the rules and exceptions on a particular fund each day.
By digitizing the fund accountant's day, including capturing manual components through digital time stamps, we are able to identify, in real-time, bottlenecks in the process and make improvements that have a positive impact for our clients.
Will these technologies give a new look and feel to the fund services business?
Fahey: Absolutely. We expect technology will change not only direct fund servicing roles but more broadly the experience and talent needed to continue to leverage these technologies. One of the lessons gleaned from our Fund Accounting Optimization Lab was that embedding technology staff and business process analysts within the same operating team brought forward new ideas and faster execution than anticipated.  Having Technology expertise included in the daily operations activities helps us optimize the benefits of these new technologies.  So the type of staff that will be needed will change and the recruitment and retention of this new breed of fund professionals, rather than the development or deployment of technology, may be the bigger challenge facing the funds industry.
Digitization of data will also change how we interact with investors, asset managers, fund boards and auditors.  The experience of gathering data will be more efficient and allow these groups to focus on decision-making and evaluation rather than sourcing, normalizing and compiling data.  This will change not only how the operations team interfaces with fund companies and other service providers, but also the type and frequency of questions that are addressed. It should become more of a collaborative experience, comparable to work being done in-house, because improved transparency will enable more efficient focus on areas that need attention and will present opportunities to further streamline the daily interaction between funds and their service providers.

Is this a natural evolutionary step for the fund services business or is new tech forcing fund admin to change?
Fahey: I believe a bit of both.  The combination of fee pressure and increasing cost of regulation faced by funds and asset managers is forcing fund administrators to evolve their cost models to remain competitive without sacrificing quality.  Technology offers a cost effective way to achieve these efficiencies while also enhancing control and accuracy.  At the same time, tech is broadening the base of providers that can offer services with enhanced capability or data delivery -- and the market must adapt.  Asset managers need service providers that can make the operational environment more effective and customizable. Our challenge is to offer a level of mass customization and flexibility that provides ease of use and value to funds. Effective tech deployment is critical to striking a balance that will lead to good outcomes for providers and funds alike.
What else is the business working on that could achieve 100% RPA in fund admin?
Fahey: Digitization of all data inputs is a requirement for 100% automation in fund administration and some components of the process are not yet there. While Northern Trust's private equity blockchain solution addresses one of the paper-intensive security types, this type of capability needs to remain a focus of individual institutions and the market broadly before full automation of the NAV process is possible.  The success we have seen in full automation of certain fund types points to the benefits of 100% straight through processing and NAV production – increased accuracy and timeliness and staff that is focused on client value-added activities and not on processing tasks. 
In some cases, such as production and review of financial statements, benefits consistent with RPA can be achieved without full automation. A number of parties require input to the financials -- service providers, asset managers, fund officers, and auditors, to name a few -- and creating the right infrastructure to ensure transparency and accurate capture of these inputs will help provide automation-like benefits.
A major step forward will be systematic or data channel automation initiatives that capture and deploy data as a single source throughout the data fabric.  Northern Trust's Matrix program has an event-driven architecture that reduces multiple data inputs across different groups that utilize the same information. For example, an income payment captured and deployed once ensures less human interaction and better data consistency and accuracy across services like Fund Accounting, Budgeting, and Financial Reporting. This automation will free staff to continue to focus on the client and what makes their fund or process unique. Trade input, corporate actions, and margin payments are all elements of the asset lifecycle that can be captured once and utilized across numerous functions to increase the level of automation and reduce the reliance on human processors. 
Our focus at Northern Trust will continue to be deploying the right technology to achieve good outcomes that provide value to our staff and our clients. Identifying the right processes and services that can leverage these new technologies is critical and not a destination but a continuous way of supporting fund administration operations.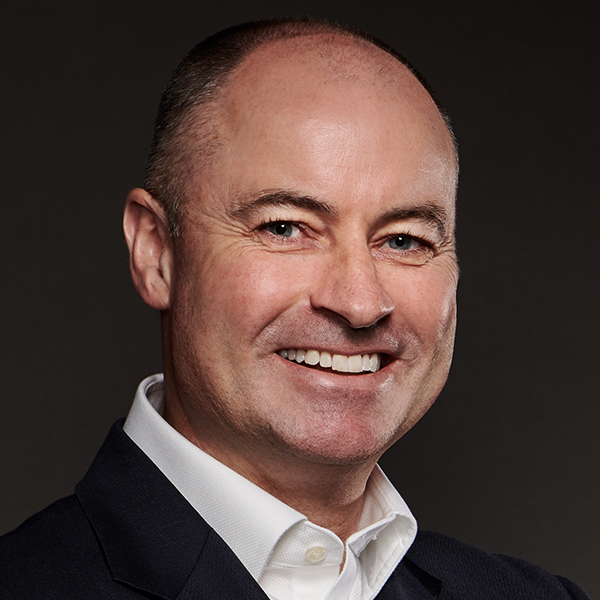 Paul Fahey
Chief Operating Officer for Asset Servicing, Americas
As Chief Operating Officer (COO) of Northern Trust's Asset Servicing, Americas, Paul is responsible for service and delivery of all aspects of our asset servicing business to asset manager, asset owner and insurance company clients in North America. Additionally, Paul is focused on the current and future operating model and organizational design of this business, ensuring operating and service excellence for our clients now and into the future.
RELATED ARTICLES
Managing an increasing quantity of data, coupled with expectations of real-time, impactful analysis can present a challenge to institutional investors. In this video, we explore the role of digital technologies in dealing with more data, more quickly whilst minimising risk and errors.
New marketplaces, infrastructures and asset classes are emerging across the securities industry and in multiple regions. In this video, we explore how they offer a huge opportunity but need to be navigated responsibly to manage uncertainty, regulatory complexity and the pace of change.
The value of drawing on diverse datasets is increasingly clear but it can be challenging to efficiently turn information into actionable insights. In this video, we explore how emerging technologies are enhancing data analysis and generating new business value for institutional investors.