Subscribe to Publications on Market Trends & Insights
Stay informed and put recent portfolio performance in context with market themes and our investment outlook.
Municipal Bonds: Credit Update amid COVID-19
We think issuers that entered into the crisis in sound financial health will emerge with little or no long-term damage.
By Stephanie Woeppel, Director of Credit Research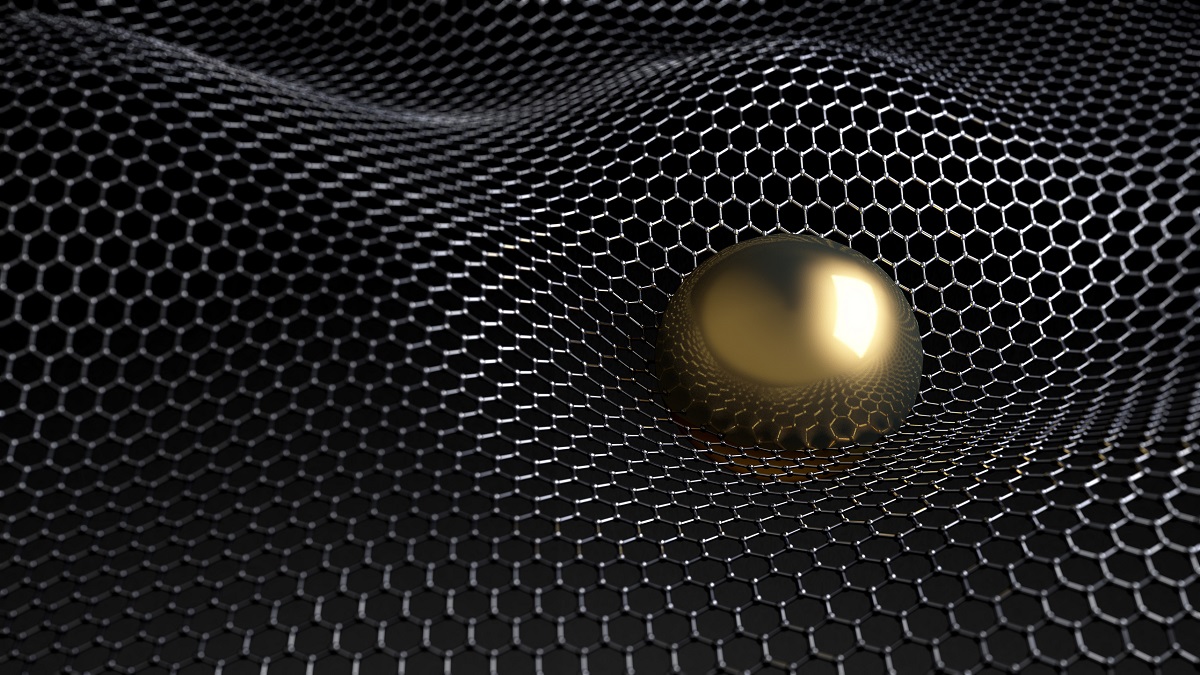 We expect a challenging 2020 for municipal bonds. However, we think issuers that entered into the crisis in sound financial health will emerge with little or no long term damage. At the same time, issuers previously under stress will be under even more pressure, in particular if they had underfunded retirement liabilities made worse by losses in the equity market.
In our research, we aim to understand how economic cycles and event risk may impact investments. As part of our credit process, we don't only look at how an issuer performs when the economy is strong. We also gauge how well an issuer can manage through downturns and stress.
When situations such as the coronavirus pandemic arise, we aim to maintain a level of confidence in how our investments will respond. We are constantly following the evolving situation and assessing our borrower's ability to manage through.
2020 OUTLOOK BREAKDOWN BY SECTOR
Despite a sizeable stimulus package, our 2020 outlook has shifted negative as revenue streams experience severe declines and unemployment benefits ramp up. However, the nature of the current situation is expected to be short-lived, likely easing into the late summer months. Should this expectation come to fruition, we expect 2021 to rebound significantly, easing stress and lending to relatively quick recapture of long-term stability. Extension of the economic shut down will likely require further stimulus from the federal government for municipal issuers.

We expect a number of rating-agency downgrades, but we do not anticipate a large uptick in defaults by investment-grade issuers. Near term payment risk or lingering long-term fiscal stress is expected to derive from those whose credit stress is not solely the result of the Covid-19 pandemic.
States and local issuers will face deep and rapid declines in most revenue sources, including sales tax, personal income tax, corporate tax, and energy-based revenues for some. States and locals appear to be slower in instituting layoffs, but depending on the timing and distribution of Coronavirus Aid, Relief, and Economic Security (CARES) Act funds, we expect layoffs to potentially rise in the coming weeks. Some states are now instituting mid-year budget cuts and others are considering delaying the current fiscal year end past June in order to get a handle on revenue expectations in the coming months.
Leverage for states, counties, and cities is considered quite manageable, with debt servicing costs at an average of 5% of annual spending, rising only as high as 12% for a few. More concerning for certain issuers is the presence of pension contributions that comprise, for some, upwards of 30% of the total annual spending. As seen during the 2008 recession, pension holidays or skipped payments, particularly when markets are down, will serve to greatly exacerbate long-term liabilities and hinder long term recovery. Pension funding that was slated to face insolvency within the next decade will see that date moved up. Even a generous federal stimulus package is unlikely to mitigate this particular longer-term risk should pension payments not be at least maintained during this time.
Local municipalities largely rely on property tax revenue, sales tax revenue, and city fees and services. The latter two sources will weaken in the coming months. However, property taxes are likely to act as a stabilizer for 30% to 60% of revenue for most municipalities. Much like the states, municipalities maintain strength in cash reserves which they can draw on to ease stress. Debt service for general obligation bonds is often paid directly from a property tax levy, which is less likely to see material disruption.
The CARES ACT includes upwards of $350 billion in aid to tax-exempt issuers. How the funds will be exactly distributed is not clear at this point. Federal aid, along with issuer's own reserve funds, should be supportive in the coming weeks. Should the economic shuttering extend into May or June, more federal stimulus may be required.
Tax secured bonds (bonds backed by sales, gas or other taxes) will experience deep cuts in revenues as purchases shift to essential household goods, which is most often not taxed or taxed at a much lower rate. Dedicated tax bonds are vetted on their ability to handle declines in revenue. Given the current base case scenario, we anticipate sufficient coverage of debt service payments with rebound in the late summer and fall months. Hospitality tax bonds, those backed specifically by hotel taxes, likely will see more severe stress as occupancy has been reported as low as 10%. Many bonds with lower coverage levels benefit from a Debt Service Reserve Fund (money held with trustee to cover a single year of principal and interest payments).
Essential service providers (power, water, sewer) should experience modest impact. While debt leverage is significantly higher than states and locals, most entities employ both a fixed and variable rate structure to maintain stability during variability in usage. Most also maintain adequate liquidity to handle temporary disruptions.
Higher education will experience a temporary disruption in revenue, most notably in endowment losses, housing refunds, and on-campus spending. Many schools note cost increases of about 1-2% for the increased utilization of on-line learning. Federal stimulus is likely to support these near term cost over-runs. However, the sector faces longer term challenges that are unlikely to be mitigated by stimulus.
Those most vulnerable are smaller niche or liberal arts schools, or those with high dependence on international graduate populations. International enrollment has decreased each of the last three years. Given the concentration of students from China and India and the high probability of lingering travel restrictions, we expect greater declines in the coming fall. Some level of remote or on-line options may somewhat mitigate this risk until travel opens up, but we expect high margin international enrollment drops for new students to pressure already stressed net tuition revenue across the board. Domestic enrollment may also dip as affordability concerns amplify, leading to greater competition for students across schools. Community College enrollment could tick up given its countercyclical nature.
Hospitals will experience significant declines in revenue as they cancel profitable elective surgeries to free up beds for Covid-19 patients. Reimbursement for Medicare and Medicaid has been increased, but may not be enough to cover the cost of treating Covid-19 patients. At the same time, expenses will rise as staffing and supply expenses increase. Hospitals are set to receive $120 billion through the CARES Act which would be around 10% of their revenues. This will be a good start to relieve some of the pressures, but how and when the money will be dispersed is still uncertain and more funding will likely be necessary. The impact from the virus on hospitals will be dictated by their strength going into the crisis. Systems with strong liquidity and reserves, healthy market access, and robust management teams, are best positioned.
Transportation is generally well positioned with liquidity, debt service reserves and government stimulus to withstand short-term stress. The $2.2 trillion stimulus package includes aid to airports, airlines and public transportation agencies that provides additional support through the stay-at-home mandate and ensuing economic slowdown. Additional federal support is also possible should the shutdown continue. Toll roads will likely draw down on strong cash reserves and debt service reserve funds to support operations.
State housing agencies may face an uptick in mortgage defaults, but is unlikely to match the impact of the 2008 housing crisis. Additional stress will come from reduced investment income, high interest-rate resets on variable rate bonds, and possible disruption of cash flow due to mortgage moratorium. Significant over-collateralization of mortgage pools, reserves, and the high presence of federal insurance provide sufficient cushion
CONCLUSION: REMAINING INTACT
Volatility will likely dominate in the coming weeks as the pandemic is addressed. We expect state and local preparedness, as well as federal action, will offer support in the medium term. In the long-term, we think that investors can rely on the long-term fundamental strength in the municipal market to remain intact.
---
IMPORTANT INFORMATION. The information is not intended for distribution or use by any person in any jurisdiction where such distribution would be contrary to local law or regulation. Northern Trust and its affiliates may have positions in and may effect transactions in the markets, contracts and related investments different than described in this information. This information is obtained from sources believed to be reliable, and its accuracy and completeness are not guaranteed. Information does not constitute a recommendation of any investment strategy, is not intended as investment advice and does not take into account all the circumstances of each investor. Opinions and forecasts discussed are those of the author, do not necessarily reflect the views of Northern Trust and are subject to change without notice.
This report is provided for informational purposes only and is not intended to be, and should not be construed as, an offer, solicitation or recommendation with respect to any transaction and should not be treated as legal advice, investment advice or tax advice. Recipients should not rely upon this information as a substitute for obtaining specific legal or tax advice from their own professional legal or tax advisors. Information is subject to change based on market or other conditions.
Forward-looking statements and assumptions are Northern Trust's current estimates or expectations of future events or future results based upon proprietary research and should not be construed as an estimate or promise of results that a portfolio may achieve. Actual results could differ materially from the results indicated by this information.
Past performance is no guarantee of future results. Performance returns and the principal value of an investment will fluctuate. Performance returns contained herein are subject to revision by Northern Trust. Comparative indices shown are provided as an indication of the performance of a particular segment of the capital markets and/or alternative strategies in general. Index performance returns do not reflect any management fees, transaction costs or expenses. It is not possible to invest directly in any index. Gross performance returns contained herein include reinvestment of dividends and other earnings, transaction costs, and all fees and expenses other than investment management fees, unless indicated otherwise.
Northern Trust Asset Management is composed of Northern Trust Investments, Inc. Northern Trust Global Investments Limited, Northern Trust Fund Managers (Ireland) Limited, Northern Trust Global Investments Japan, K.K, NT Global Advisors Inc., 50 South Capital Advisors, LLC and investment personnel of The Northern Trust Company of Hong Kong Limited, and The Northern Trust Company.
© 2020 Northern Trust Corporation. Head Office: 50 South La Salle Street, Chicago, Illinois 60603 U.S.A.`