Subscribe to Publications on Market Trends & Insights
Stay informed and put recent portfolio performance in context with market themes and our investment outlook.
Investment Strategy Commentary
Investment Strategy Commentary: Election 2020: Who Won?
Learn what the U.S. election results mean to the economy, how state referendums played out, and the winners and losers among sectors.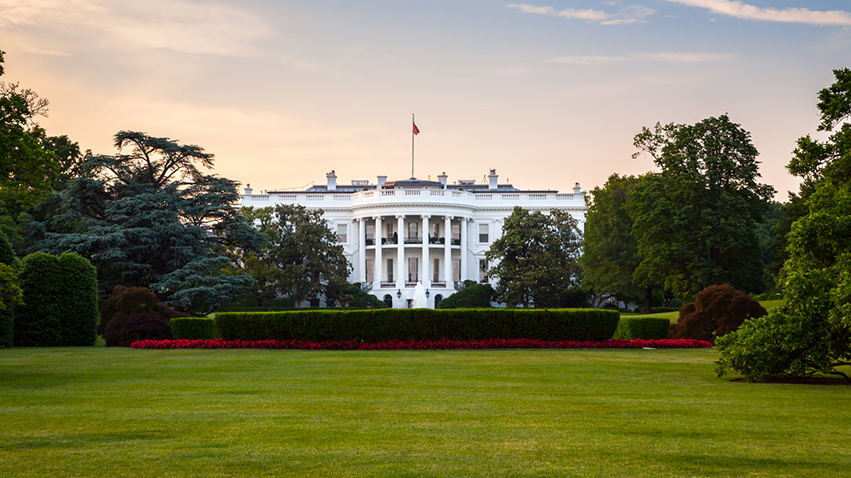 While the results are not yet final, all the media organizations have called the presidential election for former vice president Joe Biden and the financial markets are pricing in divided government. We thought this was the second most likely of our four main scenarios going in to the election, but graded it as the most beneficial to economic growth. We expect an agreement on some fiscal stimulus, while tax increases are off the table. Finally, the surprisingly positive news on the coronavirus vaccine early this week is another good sign for the risk-taking outlook over the next year.

It looks like divided government will be the rule in Washington, D.C. for the next two years. There are legal challenges and recounts still to be conducted, and control of the Senate will not be known until the Georgia run-off elections on January 5. But the most likely outcome is divided government that will significantly limit policy. For example, a sweep by either party would have allowed that party to effect tax and spending plans through the reconciliation process, thus avoiding the filibuster blockade in the Senate. As we show in Exhibit 1 below, the overall shift in votes was not dramatic. While the electoral college votes may swing significantly, the margins in key swing states remained tight and the shift in the popular vote was lower than pollsters forecast. The biggest change looks to be in the House of Representatives, where the Republicans' seat gains look to be in the double digits. With key referendums passed (or defeated) at the state level, this election may become known as one where Americans showed their desire for limiting government.
We spent the weeks ahead of the election debating the realistic scenarios we could see unfolding — taking the poll numbers into consideration, but with a healthy degree of skepticism given their track record in recent years. We did think the most likely scenario was a Democratic president, with a Democratic Senate (but just a small majority, not a "blue wave") and a Democratic House. Our second most likely scenario was a Democratic president and House, with the Republicans holding the Senate. As it looks like this second scenario is unfolding, Exhibit 2 shows how we expect the election results to affect the key macro inputs to our investment outlook. 
We expect the Senate to shift by just one seat — with the Republican majority going from 53-47 to 52-48. This helped to remove post-election market volatility as investors fairly quickly realized that the Senate would serve as a check on any market-unfriendly Biden policy initiatives. It most likely will force Biden to choose more centrist cabinet members as they will need to be confirmed by a Republican-controlled Senate. Should Democrats win the two Georgia run-off seats, Biden will still be somewhat constrained in his cabinet appointments as he may not be able to bring in progressive senators from states with Republican governors, who will most likely give that seat to a fellow Republican — returning the majority to the Republicans along with it.

With two races still waiting to be called, the Republicans are holding a 50-48 majority. Exhibit 3 on the following page shows the Senate seats that were flipped and other close (and closely watched) cases. Thus far, Democrats have netted one seat by flipping an Arizona seat and a Colorado seat, but returning Republicans' recently lost Alabama seat. Republicans managed to fend off Democratic challengers in Iowa, Maine and North Carolina — and almost took a Michigan seat before late-counted votes put the Democratic incumbent back ahead with a final 1.5% margin.
Now, all eyes are on Georgia, which — because no candidate in either of the two Senate races scored 50% of the vote — is conducting two run-off votes to restock its U.S. Senate seats. In the first Georgia race, the incumbent Republican beat the Democratic challenger but failed to reach the 50% threshold because of a third party (Libertarian) candidate taking 2.3% of the vote. The second Georgia race is a special election to replace a vacated Senate seat that was temporarily filled by a state-appointed Republican. That replacement took 26% of the vote in an effective three-person race — with another Republican taking 20% of the vote and a Democrat gaining a 33% share.

Republicans are favored in both run-offs. Ballots for the losing candidates in the first vote are more likely to migrate Republican. Meanwhile, U.S. voters more broadly seem to retain their bias toward split government as judged by the net gains by Republicans in the House. Republicans will cement their Senate majority if they win one of these two run-offs. If Democrats are able to take both Georgia seats, they will have effective majority by virtue of Vice President-Elect Kamala Harris representing the tie-breaking vote. Though, even in that situation, there's still not enough political "cushion" in the Senate for Democrats to pass overly progressive bills. It is this Senate-induced political gridlock that investors cheered post-election — and, all else equal, should support equity markets over a tactical (one-year) investment horizon.
On Election Day, voters across 32 states opined on over 120 ballot measures (also known as referendums or propositions). The number of ballot measures this election was below the recent historical average for an election year, largely chalked up to virus-induced difficulties in getting sufficient signatures to get the propositions on the ballots. In some respects, the votes were a big surprise as California voters, who overwhelmingly voted for Biden in the presidential race with two-thirds of the vote, rejected rent control and tax increases on commercial properties (generally viewed as Democratic initiatives). In Florida, where President Donald Trump won by over 370,000 votes (a virtual landslide in Florida!), 61% of voters supported moving to a $15 per hour minimum wage by 2026 (also viewed as a Democratic initiative). Several of the outcomes signal a somewhat general opposition to bigger government. On the tax front, Illinois voted against significant tax increases for wealthy individuals and Washington repealed certain business taxes. The cannabis industry was a huge beneficiary of clear voter support for cannabis reform as all six states opining on the matter voted in favor of more liberal regulation policies. In a similarly big win for gig economy companies (e.g. Uber and Lyft), California voted in favor of Proposition 22, a measure that allows ride-hailing and app-based delivery companies to continue to classify their drivers as contractors, avoiding harmful business regulation. The gambling industry was another clear winner from limited government sentiment as four out of four states voted in favor of expanding legal gambling. Exhibit 4 outlines the most closely-watched measures and their outcomes.
With any change in administration, and especially when the party platforms differ by so much, some sectors become more attractive while others suffer. On the following page, we look across the spectrum, from most helped to most hurt. We then dive into the industries on the ends of that full spectrum or where there are mixed impacts such as healthcare. The expected divided government changes the implications for sectors relative to full Democratic control, as the more controversial and impactful platform objectives for areas like healthcare and utilities are not viable with a Republican Senate. In addition, the expected reduction in near-term fiscal stimulus given a Republican Senate has been greeted poorly by cyclical sectors, including industrials and financials. Energy is expected to still be in a difficult position, as much can still be done via executive order. Tech seems to fall in a bit of a sweet spot, as the sector was more specifically targeted by aspects of Biden's tax plan that now seems unlikely, while a possibly less adversarial relationship with China would be favorable to intermediate-term fundamentals. 
Information Technology – Modestly Positive Impact
We see positives and negatives for both technology and internet stocks. On the technology side, Biden has a plan to increase research and development funding for emerging technologies like 5G, quantum computing and artificial intelligence — and proposes that the federal government take a piece of the action in the form of royalties on successful products. Biden does propose aggressive enforcement actions against China for cyber espionage and intellectual property theft; however, he s also likely to take a more conciliatory approach to trade tensions. This could reduce the potential for retaliation against U.S. companies by the Chinese government. Biden takes a positive stance on immigration and the visa program used by many technology companies to augment the U.S. workforce. He is willing to offer tax incentives to bring supply chains and the manufacturing of critical technologies back to the U.S., which could mitigate the negative impacts from higher labor and environmental costs. Although not specifically a Biden proposal, Democrats have proposed new taxes on share repurchases, and the technology sector has bought back the largest percentage of its market cap over the past five years. In addition to the expectation for broadly higher corporate tax rates, minimum income taxes on book income discussed in the Biden platform appear to directly target some large-cap technology companies with low tax rates.

Healthcare – Modestly Positive Impact
Under a divided government, we believe the Biden administration will be unable to make significant changes to the healthcare system through legislation. Without a large Democratic majority in the Senate, the risk of passing a public option is virtually eliminated. However, this outcome also reduces the likelihood of legislatives fixes to the Affordable Care Act (ACA) or significant coverage expansion, which could have been positive for the sector. We believe Biden will work to expand coverage and build on the ACA through regulation, but see the scope of what can be accomplished as limited. Overall, we view the removal of several overhangs and a status quo operating environment as a positive for the sector.

The election outcome reduces the likelihood of passing some of the more extreme drug pricing proposals on Biden's platform including direct Medicare negotiation. Biden could bypass Congress through the regulatory process, although we expect this would be limited to more minor drug price reforms. Drug pricing has increasingly become a bipartisan issue and we do see some risk that Republicans and Democrats may work together on modest reforms. However, we believe the pharmaceutical industry's reputation has improved as result of its efforts to fight the pandemic which may mitigate some of this risk in the short term.

Utilities – Modestly Positive Impact
Utilities were deemed to be a unique beneficiary of a corporate tax rate increase expected under a Democratic sweep scenario as corporate taxes are a pass-through cost for the regulated utilities. Earnings will not be impacted as utilities are allowed to earn a fixed regulated return. With this unlikely to take hold with a Republican Senate, the focus shifts to clean energy issues. This too will be more difficult without a Democratic sweep, though Biden's desire to make utilities emissions net zero by 2035 will likely still lead to increased capex opportunities for the utilities in clean energy infrastructure, accelerating and improving visibility for their long-term earnings growth.

Financials – Negative Impact
We believe the Fed will be moderately tougher on financial services firms — and we expect higher capital and leverage requirements for banks over time once Fed Chair Powell's term ends (February 2022). We believe that stress tests could be tougher for banks and larger-scale mergers and acquisitions could take longer to approve. We note that, under the Trump administration, banks have been kept on a relatively tight leash with regards to capital return during the COVID-19 pandemic. In the near term, we expect changes on the consumer side to occur more quickly. Biden can appoint a new head of the Consumer Financial Protection Bureau (CFPB) on day one. We expect a Biden-appointed CFPB chair would have a new focus on supervision and enforcement actions against debt collectors, installment lenders, student lenders/servicers and credit card issuers. Under a Biden administration, the Treasury could go back to designating non-banks as systemically important. However, this re-designation could take a long time given the current makeup of the Fed voting members. We do not expect much impact on the property and casualty (P&C) insurance industry given that it is regulated at the state level. We believe the P&C insurance industry is the least negatively exposed. Lastly, Biden and Harris have publicly supported a financial transaction tax (FTT). Details have been light, however we believe the idea of FTT has picked up traction in Democratic circles as the party has moved to the left. We believe the odds of passing a FTT under a divided government remain low. If a FTT were to pass, it would be a net negative for exchanges and asset managers. Lastly, we would note that there had been some discussion of higher rates under a Democratic sweep scenario as inflation expectations may have changed – higher rates would have been a benefit to financials.

Energy – Negative Impact
The energy industry represents perhaps the sharpest contrast between the two campaigns. The Trump administration's actions over the past four years have encouraged the development of domestic energy sources via the reduction in regulations on the oil and gas industry (OGI), the expansion of OGI infrastructure and the opening of new areas to development. The Biden energy plan is almost diametrically opposed to what the current administration has been doing. While details are somewhat lacking, it appears (from available information) that a Biden administration would quickly launch an aggressive broadside attack on the OGI industry (actually all hydrocarbons including coal) with proposals that would directly hurt the OGI by: 1) incentivizing the use of competing fuels (specifically renewable fuels) with subsidies; 2) potentially removing many OGI subsidies; and 3) placing significant burdens on the OGI.

Even without a sweep, the Biden administration still has a number of tools at its disposal to hinder and/or make more costly activities and investments in the domestic onshore and offshore areas. Despite rumors of a possible fracking ban across the U.S., the possibility of such an outcome is highly unlikely even on federal lands. However, a Biden administration could use executive powers to make some changes such as: 1) halting future leasing and well drilling permits on federal lands/offshore areas; 2) requiring more stringent environmental impact studies before permitting and drilling activity; and 3) appointing new members to federal agencies who could significantly tighten/extend regulations in the areas of clean air and clean water.
There are two remaining uncertainties about the election results and implications: 1) the viability and effect of Trump administration legal challenges; 2) the January 5 Georgia Senate run-offs. The second uncertainty has a higher probability of disrupting our base case – as there is still the potential for a Democratic sweep. Maybe as important as the election outcome is the positive news this week on the Pfizer coronavirus vaccine, which showed efficacy of at least 90%. We think that analysts were expecting efficacy ranging from 60-70%, so this is well above expectations. This could encourage more people to take the vaccine when available, and Pfizer's success also augers well for the vaccine under development by Moderna, which uses similar technology. The northern hemisphere faces some difficult months as cases are increasing — alongside hospitalizations. But having a vaccine this close to approval, with the potential to start dosing high-risk people as early as January, will allow investors to look through current difficulties toward an eventual solution. We didn't know of the Pfizer vaccine news when we increased the recommended tactical risk in our Global Policy Model, but this development only improves the risk-taking outlook over the next year.

Special thanks to Tom O'Shea, Investment Strategist, and Colin Cheesman, Investment Analyst, for data research and to Dan Ballantine, Investment Strategist, for his input. Also, thanks to the Equity Research Department for their analysis of the policy outlook for their respective industries.
---
IMPORTANT INFORMATION. The information contained herein is intended for use with current or prospective clients of Northern Trust Investments, Inc. The information is not intended for distribution or use by any person in any jurisdiction where such distribution would be contrary to local law or regulation. Northern Trust and its affiliates may have positions in and may effect transactions in the markets, contracts and related investments different than described in this information. This information is obtained from sources believed to be reliable, and its accuracy and completeness are not guaranteed. Information does not constitute a recommendation of any investment strategy, is not intended as investment advice and does not take into account all the circumstances of each investor.
This report is provided for informational purposes only and is not intended to be, and should not be construed as, an offer, solicitation or recommendation with respect to any transaction and should not be treated as legal advice, investment advice or tax advice. Recipients should not rely upon this information as a substitute for obtaining specific legal or tax advice from their own professional legal or tax advisors. References to specific securities and their issuers are for illustrative purposes only and are not intended and should not be interpreted as recommendations to purchase or sell such securities. Indices and trademarks are the property of their respective owners. Information is subject to change based on market or other conditions. Investing involves risk- no investment strategy or risk management technique can guarantee returns or eliminate risk in any market environment.
Forward-looking statements and assumptions are Northern Trust's current estimates or expectations of future events or future results based upon proprietary research and should not be construed as an estimate or promise of results that a portfolio may achieve. Actual results could differ materially from the results indicated by this information.
Past performance is no guarantee of future results. Performance returns and the principal value of an investment will fluctuate. Performance returns contained herein are subject to revision by Northern Trust. Comparative indices shown are provided as an indication of the performance of a particular segment of the capital markets and/or alternative strategies in general. Index performance returns do not reflect any management fees, transaction costs or expenses. It is not possible to invest directly in any index. Gross performance returns contained herein include reinvestment of dividends and other earnings, transaction costs, and all fees and expenses other than investment management fees, unless indicated otherwise.
Northern Trust Asset Management is composed of Northern Trust Investments, Inc., Northern Trust Global Investments Limited, Northern Trust Fund Managers (Ireland) Limited, Northern Trust Global Investments Japan, K.K., NT Global Advisors, Inc., 50 South Capital Advisors, LLC, and personnel of The Northern Trust Company of Hong Kong Limited and The Northern Trust Company.
© 2020 Northern Trust Corporation. Head Office: 50 South La Salle Street, Chicago, Illinois 60603 U.S.A. northerntrust.com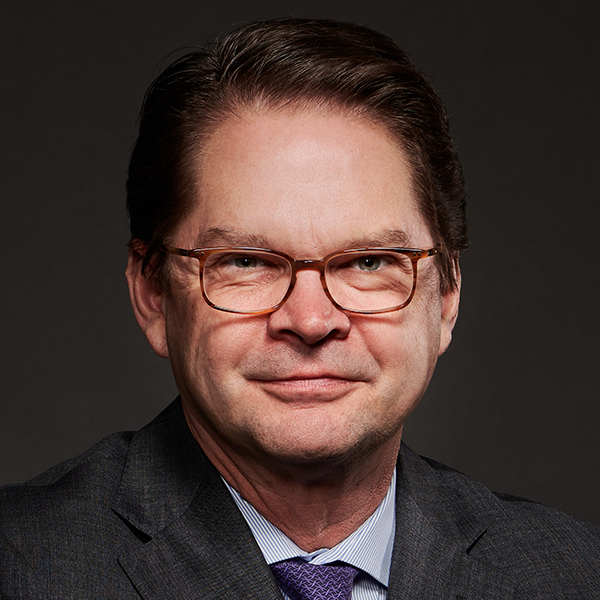 Jim McDonald
Chief Investment Strategist
Jim McDonald is an executive vice president and the chief investment strategist for Northern Trust. He is responsible for overseeing the strategic and tactical asset allocation policy for our institutional and wealth management clients globally.