Subscribe to MarketScape
Weekly videos — in three minutes or less — on global markets and investments, from the investment experts at Northern Trust.
Navigating Coronavirus Volatility
The rapid decline in equity and fixed income markets over the last month has been of record pace. How are we assessing the outlook from here? Chief Investment Strategist Jim McDonald explains.
Policy Responses are Key
Indicators to Watch
Investing Amid Volatility

Transcript
The rapid decline in equity and credit markets over the last month has been of record pace. In addition to the global spread of the coronavirus, the surprise oil price war has pressured oil prices along with energy company bonds and equities. How are we assessing the outlook from here?
Containment efforts look to be succeeding in the countries hit first, including China and South Korea. However, infections in Europe and the US are accelerating, and efforts to contain the virus should cause a sharp but short-term hit to growth. We are focused on the upcoming policy responses from monetary, fiscal, and health authorities.
Monetary policy has been first out of the gate with interest rate cuts and liquidity programs from the Federal Reserve and Bank of England. The European Central Bank and Bank of Japan have been more measured so far, but monetary policy by itself won't resolve the situation. Fiscal action to bridge the gap is necessary. In the US, initial signs of response are forming as neither party can afford to be obstructionist. Additionally, the European Commission is getting ready to suspend budget rules in order to allow fiscal stimulus. Japan's government is also positioned to boost spending.
This leaves us with health policy as the final input, and developments are moving quickly. The US has accelerated approvals of new ways to test for the virus, and a potential vaccine may be going into testing shortly. Improved testing to confirm infections can help manage the current caseload, while successful vaccine will reduce the risk of return next year. We expect to see an acceleration of cases across Europe and the US for the next couple of months with a potential for a plateauing or decline by July or August.
The tremendous volatility in markets has created meaningful losses for investors, but it is also creating opportunities. Municipal bond yields have risen significantly alongside risks, but the 10-year AAA muni yield is now nearly double the 10-year treasury yield.
In addition, the lower market prices present new opportunities for wealth planning in areas like Grantor Retained Annuity Trusts or GRAT and IRA conversions. In the months ahead, we'll pay special attention to fiscal and health policy actions. We'll also monitor movements on credit spreads and how asset prices react to bad news, as we assess the outlook for risk-taking in the year ahead.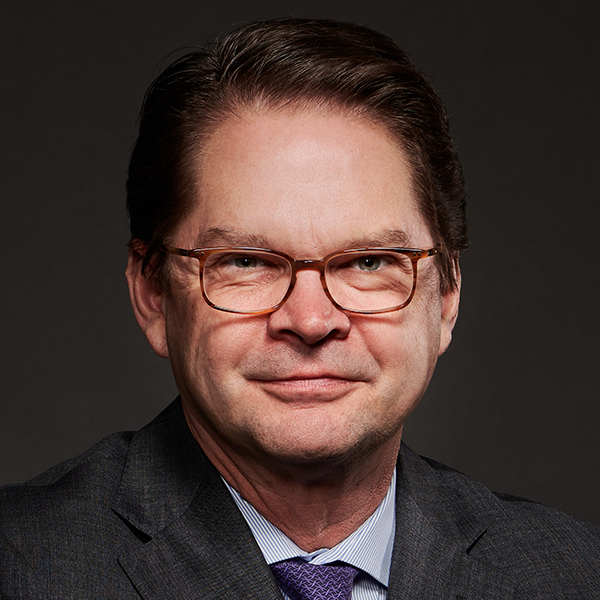 Jim McDonald
Chief Investment Strategist
Jim McDonald is an executive vice president and the chief investment strategist for Northern Trust. He is responsible for overseeing the strategic and tactical asset allocation policy for our institutional and wealth management clients globally.
RELATED ARTICLES
Still fresh on money market investors' minds is the repo market seizure back in September that temporarily drove rates to as high as 10%. However, investors have embraced the Federal Reserve's forceful response. Peter Yi, director of short duration fixed income, explains.

We are seeing the outperformance of growth over value being driven entirely by multiple expansion and, importantly, not a relative change in fundamentals. Head of Quantitative Strategies Michael Hunstad explains what this means for investors.

With the recent flare-up in US-Iran tensions, geopolitical risk is once again firmly on investors' radars.

;