Subscribe to MarketScape
Weekly videos — in three minutes or less — on global markets and investments, from the investment experts at Northern Trust.
Searching for Source of Market Rally
We have seen an amazing rally in risk assets despite the continued challenges of COVID-19 and long-term damage to many sectors of the economy. CIO Bob Browne explores what this means for investors.
Transcript
[MUSIC PLAYING]
Hello, I'm Bob Browne, the chief investment officer for Northern Trust. And yes, I'm still taping MarketScape from home. Besides working remotely, what else is still going on? An amazing rally in risk assets, despite the continued challenges of COVID-19 and long-term damage to many sectors of the economy.
Why is this? Are we seeing the fulfillment of one of our main risk cases, the positive risk case, that the markets have it right? Let's learn more about the risk to the upside.
Back in June, we recommended a further reduction in risk in our tactical asset allocation portfolios. And we actually went to a slightly underweight risk position back then after the strong global equity rally in April and May. The markets continued to perform strongly in both June and July, and they're still going strong. It seems that our positive risk scenario-- that markets have it right-- is coming to fruition.
The fact is, global economies are improving as they reopen, employment is increasing, economic data is strengthening, and central bank accommodation is massive. So are the fundamentals justifying this extraordinary market rally after all? While we have been reducing risk in the wake of this strong market rally, we are still fully invested in only modestly underweight risk. We have warned about the risk of being overly bearish given the massive government response and the potential for a vaccine or effective treatment for COVID-19.
Still, is it too much? Is the rally driven by excess central bank liquidity rather than broad economic fundamentals? Is the remarkable performance of Apple, Amazon, and other large tech companies covering up the struggles of most companies? And what really matters, central bank liquidity and the giant tech winners or structural economic damage and lots of small- and mid-sized losers?
So what does all this mean for investors? We have been recommending a moderately underweight risk position in our global tactical asset allocation portfolios with an underweight to non-US equities, partially offset by an overweight to US high-yield bonds. We understand that the market may be right and that the economic fundamentals might continue to improve and justify the market rally. This stops us from being too cautious.
But at the same time, we look beyond today's price action, and we look out over a year and see the potential for a dramatic change in the US political environment, further stress in the US-China relationship, and unfortunately, many more months of me taping MarketScape from home because we are nowhere near to returning to a normal environment. And so the "markets have it right" remains a positive risk scenario. The more likely scenario is that the US presidential election, US-China tensions, and disappointing progress on dealing with COVID-19 are all headline news over the next few months. In that scenario, we think it makes sense to be slightly underweight risk.
[MUSIC PLAYING]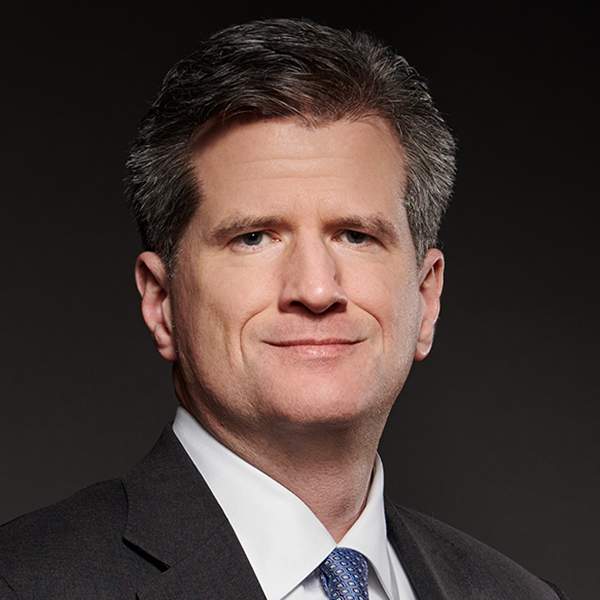 Bob Browne, CFA
Chief Investment Officer
Bob Browne is the chief investment officer for Northern Trust and is responsible for the investment performance, process and philosophy across multiple investment strategies, including fixed income, active equity and passive investments.