Coronavirus Investment Commentary
6 Questions and Answers on COVID-19's Impact on the Economy, Markets and Your Portfolio
Key insights from Wealth Management CIO Katie Nixon.
Key Takeaways
The magnitude and duration of the economic and fundamental impact of the coronavirus is unknown at this point.
Based on what we know today, the virus's impact on earnings and economic growth will be measurable, with slower-but-positive growth in the U.S. and technical recession in Europe and Japan.
Risk control assets have and will continue to provide robust and dependable diversification.
Now is not the time to make significant moves in your portfolio.
---
Global economies and markets continue to react to the spread of COVID-19, or coronavirus, this week as investors, central banks and governments struggle to ascertain the potential short- and long-term impacts from the virus. Underlying the financial challenge is the global medical challenge: unknowns regarding both the nature of the virus itself as well as the world's capability in managing it.
We spoke with Northern Trust Wealth Management CIO Katie Nixon about recent developments, including economic disruptions on both the supply and demand sides, the Fed's emergency rate cut and the value of risk-control assets in volatile environments.  


Clearly, the near-term outlook for the global economy has weakened. This is due to deterioration in both the supply- and demand-sides of the economic equation. On the supply-side, China is the epicenter of many critical supply chains, and research suggests that a majority of factories in China are still not operating properly. This bottleneck will continue to reverberate throughout the world as companies, which have increasingly transitioned manufacturing to China, cannot produce final products, even if just one component is sourced from an inoperable supplier in the country.

On the demand-side, we are already beginning to see evidence of changing behavior as companies and individuals take a conservative approach to protecting against the virus; for example, cancelled conferences, reduced air travel and remote work policies.
Based on what we know today, we are expecting U.S. growth in the range of 1.0-1.5% and technical recession in Europe and Japan. But ultimately, the magnitude and duration of the economic impact is unknown at this point.
Again, the outlook is very uncertain and depends on the course of the virus and the various containment measures that are enacted around the world. We have heard from some corporate executives in the tech sector that they expect global supply chain impairment to be meaningful but short-lived. But if the spread of the virus translates into a broad global demand shock, the impact will be longer lasting.  
It is clear from the example set by China that there is a potentially high cost to containment, and we are seeing policies that limit social interactions put in place around the world. They will impact near-term demand. The critical question is whether this demand will bounce back once the virus is under control. This is our first global health crisis in the age of social media, and that adds immediacy to actions and reactions to the spread of the virus, potentially exacerbating a slowdown.


Since their February 19, 2020 high, U.S. equities have been harder hit than developed market ex-U.S. and emerging market equities.* One reason for this relative performance has been valuations. Whereas non-U.S. equities entered this period with greater earnings and fundamental vulnerabilities, U.S. equity valuations entered it with higher valuations relative to history. And when sentiment changes at high valuations, it is common to see a rapid repricing of risk. Also, interestingly, non-U.S. markets had an unanticipated tailwind from a weakening U.S. dollar. While the greenback had been strong coming into the year, recent weakness took hold as global interest rate differentials narrowed and the markets became more convinced of pending monetary policy easing. The trade-weighted dollar (DXY) has fallen over 2.7% since its Feb. 19 level.
However, while U.S. equities have underperformed during this recent period of extreme volatility, they still hold the top spot on a year-to-date basis. 
Monetary policy can only do so much. Clearly, it cannot cure a virus and is constrained by already-low global interest rates. That said, it can make a difference by loosening financial conditions. Over the last week, we have seen significant tightening in financial conditions, including wider credit spreads and falling equity prices. Stemming this trend can help restore investor confidence and alleviate pressure on companies with leverage – particularly small- and medium-sized businesses. The Fed delivered a 50 basis point cut to the Fed funds rate on Tuesday morning–  a move that was widely rumored on Friday afternoon and likely lent fuel to Monday's equity rally. Market reaction on Tuesday was decidedly different, as investors interpreted the cut as a sign that the Fed was extremely worried about the economic outlook.
In attempting to offset an exogenous shock like the coronavirus, easier monetary policy is inadequate in isolation. Governments will likely also need to enact fiscal stimulus to stabilize the economy. In certain countries, including China, Hong Kong and Taiwan, such measures have already been announced, and in the U.S., stimulus, particularly in the form of healthcare spending, seems likely.


The answer to this question is changing by the minute, as risk continues to be repriced with the latest news. As of Tuesday, global stocks were in correction territory after a brief respite on Monday, stock market volatility was near its highest level since the financial crisis, and the short-end of the yield curve was inverted. We also saw the U.S. 10-year Treasury yield fall below 1% – a historical low.  All of this reflects a high-anxiety flight-to-quality as well as a deteriorating growth outlook. We expect prices will likely continue to fluctuate dramatically as the market attempts to gauge the magnitude and duration of the virus's ultimate impact.


For most, stay the course. This is a time to be very careful about making moves in your portfolio – as demonstrated by volatility over the last week, during which the stock market rose and fell dramatically with news and shifting sentiment.
At Northern Trust, we work in a framework that anticipates market stress and is always prepared for the unpredictable. Most importantly, we build portfolios that reflect each client's unique risk tolerance through allocations to high quality fixed income – or "risk control" assets – which for our Goals Driven-Wealth Management clients serve as a reserve to fund near-term goals during market downturns. These assets have recently and will continue in the weeks and months ahead to serve their important purpose of dependable diversification.  

*As of end of day March 3, 2020
---
Disclosures
This information is not intended to be and should not be treated as legal, investment, accounting or tax advice and is for informational purposes only. Readers, including professionals, should under no circumstances rely upon this information as a substitute for their own research or for obtaining specific legal, accounting or tax advice from their own counsel. All information discussed herein is current only as of the date appearing in this material and is subject to change at any time without notice.
The information contained herein, including any information regarding specific investment products or strategies, is provided for informational and/or illustrative purposes only, and is not intended to be and should not be construed as an offer, solicitation or recommendation with respect to any investment transaction, product or strategy. Past performance is no guarantee of future results. All material has been obtained from sources believed to be reliable, but its accuracy, completeness and interpretation cannot be guaranteed.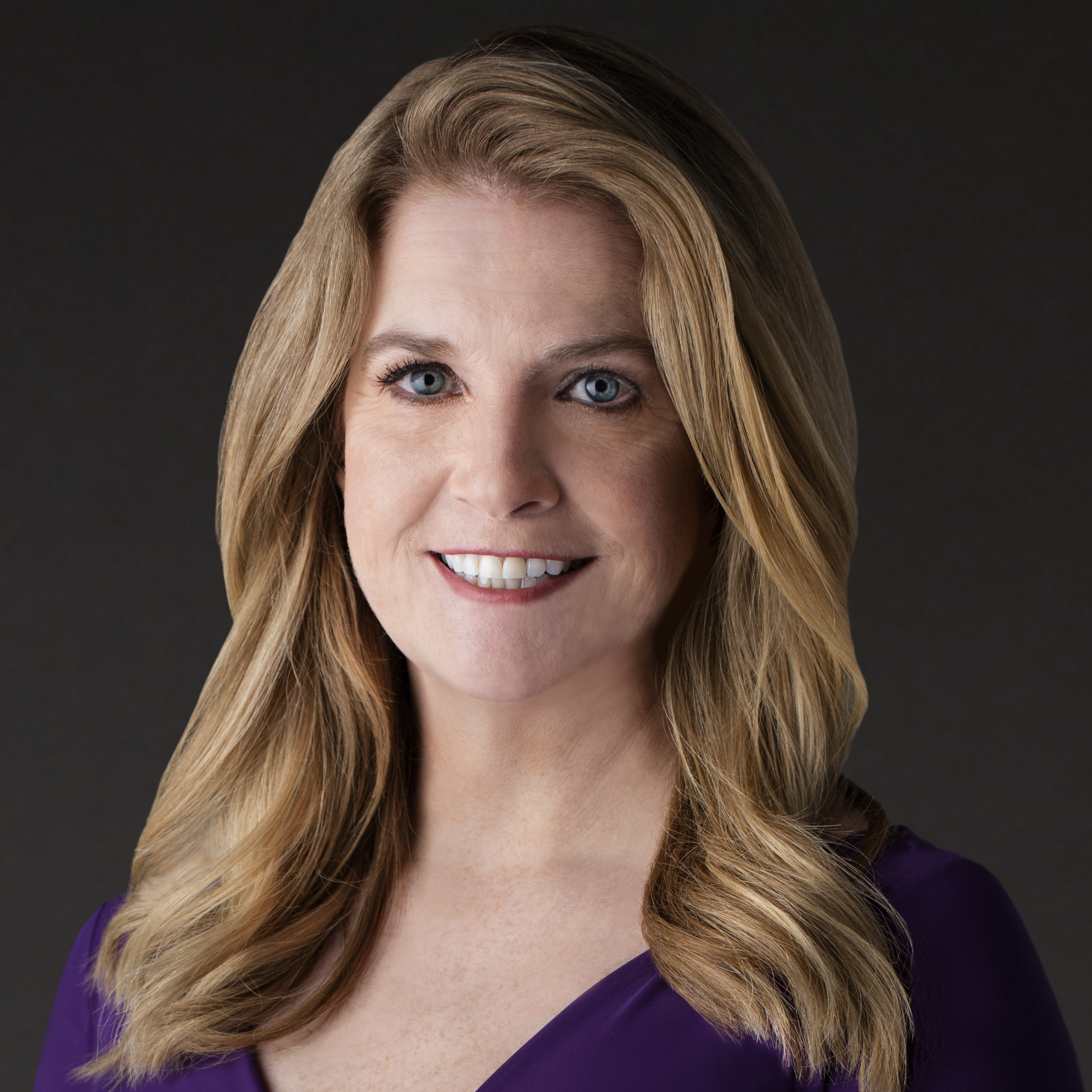 Katie Nixon, CFA, CIMA, CPWA
Chief Investment Officer, Wealth Management
Katie leads the national investment management practice for Northern Trust's Wealth Management business from the firm's Chicago headquarters.
RELATED ARTICLES
Optimize your bonus compensation at every stage of your career.
Portfolio risk and shortfall risk provide a more complete view of risk to help investors select portfolios.
Effective fundraising is critical to furthering a nonprofit organization's mission. But not every gift offered should be accepted.