Subscribe to Asset Servicing & Fintech Insights
Discover more information in our monthly publication, the AXIS newsletter, including industry trends, product innovation, Fintech and more from our team of experts.
CITs' Role in the Retirement Space
The expanding retirement industry means plan sponsors will want to diversify their investment options and look to their asset managers to meet the need.
By Ryan Burns, Head of Global Fund Services, Americas

The retirement industry has reached a prosperous new age and is predicted to grow by 5.2% in 2021.1 According to Fidelity, IRA and 401(k) balances reached record levels in the first quarter of this year.2
At the same time, the SECURE (Setting Up Every Community for Enhancement) 2.0 Act is making its way through U.S. Congress with bipartisan support.3 The act is an extension of the SECURE Act of 2019 and broadens employees' access to employers' retirement programs through measures including the requirement of automatic enrollment of participants once they become eligible and the creation of new guidelines for the benchmarking of target date funds as they grow in popularity.4
As the retirement industry grows and new regulations surrounding it take shape, plan sponsors may find themselves needing to scale up their offerings. This is good news for the retirement fund industry but expanded access and options could put a squeeze on plan sponsors as they find themselves needing to diversify, expand access and shift operations for how they oversee their employees' retirement assets.
Asset managers should take note of plan sponsors' need for more efficient and affordable ways to diversify their investment options. Part of that involves looking to the products that can help. Collective investment trusts (CITs) are a natural choice for multiple reasons.
Benefits of CITs
CITs account for more than 10% of retirement assets and are an increasingly common vehicle for target date funds.5 More than half of recent annual CIT launches were for target date funds.6 Target date funds have been experiencing their own growth – according to Morningstar, assets in target date funds jumped from $2.3 trillion in 2020 to $2.8 trillion in 2021.7
Even aside from their role in target date fund growth, CITs have seen their own impressive uptick in popularity. From 2011 to 2019, CITs saw a 101% growth.5
This growth can be attributed to a few different benefits of the investment vehicle. For one, the funds do not have to be registered with the Securities and Exchange Commission (SEC), and thus do not require an oversight board. This lends itself to less complexity in operating the fund due to fewer regulatory oversight requirements, while keeping a reliable governance structure intact. In addition to reduced complexity, the absence of an oversight board means CITs can cost less to operate. Naturally, this point is attractive to asset managers -- 97% of managers indicated that lower costs and fees were very important to the development and distribution of CITs.5 Plus, 59% of managers also noted they were very or somewhat likely to move to lower-cost investment vehicles in 2021, making CITs an ideal option.8
CITs also allow plan sponsors to offer investment strategies with a broader range of asset types, including derivatives, bank debt, and exchange-traded funds (ETFs), which are more restricted in mutual funds. This ultimately provides plan sponsors and participants with more investment diversity and potential returns.
In addition to lower operational cost, less stringent oversight obligations, and broader support for more asset classes, CITs are overseen by a Trustee in a fiduciary capacity – a sponsoring bank entity with a fiduciary role to ensure equitable treatment of investors that aligns well with the requirements of the plan sponsors themselves. As such, investors can negotiate fees with the sponsoring entity based on their participation in the fund and the size of their investments.
Support for asset managers offering CITs
Given the growing market for defined benefit (DB) and defined contribution (DC) assets and increased interest in diversity of options, managers that choose CITs for their retirement fund investors will need a servicing partner who understands the importance of the vehicle, has the depth and expertise to service it, and possesses the operational strength and technology to support the complexity of a diverse group of investment strategies.
Familiarity with recordkeeper reporting, communication requirements for the National Securities Clearing Corporation (NSCC), differing fee schedules for different size investors, and support for the Trustee's oversight activities all require knowledge and flexibility. All CIT strategies are different and have different investors – the ability to support those differences may help enable a manager's distribution efforts.
Equally, service of the plan, its providers, and the managers themselves requires the right mix of tenured professionals and engagement to help establish the fund, onboard new plan investors, and evolve the transparency and reporting to support continued growth.  The right service provider can help surround all parties to ensure their needs are met, while being flexible enough to grow as those same needs change.
As the retirement space continues to grow and evolve, we can count on CITs' role becoming more prevalent. And as managers move on this opportunity, they shouldn't forget to arm themselves with the right partners to aid their success.
---
1 IBIS World, "Retirement & Pension Plans Industry in the US", July 8 2021.
2 CNBC, "401(k) balances hit a new all-time high, Fidelity says", August 19 2021.
3 Plan Adviser, "'Secure Act 2.0' Likely to Become a Reality", June 4 2021.
4 Plan Adviser, "SECURE 2.0 Includes Provision for Asset Allocation Fund Benchmark", May 17 2021.
5 Cerulli, "Trends in the Collective Investment Trust (CIT) market survey", 2020.
6 Callan, "Collective Investment Trusts: Trends and Positioning", 2020.
7 Pensions and Investments, "Target-date funds see assets climb in 2020 despite pandemic – Morningstar", March 18 2021.
8 Callan, "DC Plan Survey", 2021.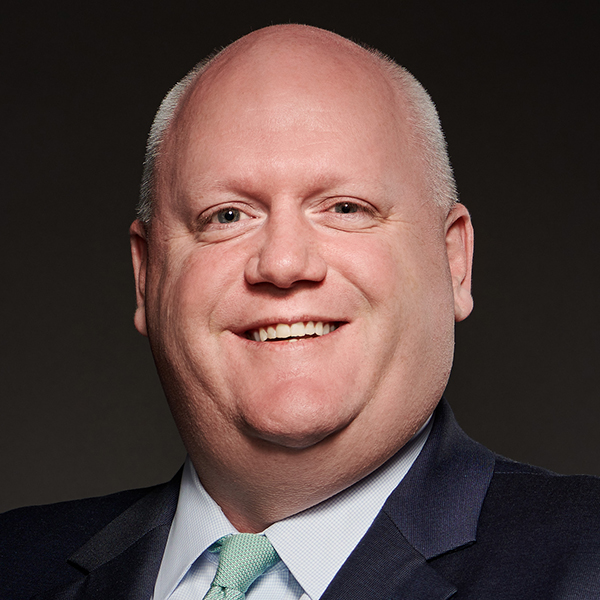 Ryan Burns
Head of Global Fund Services Americas
Ryan is a Senior Vice President at The Northern Trust Company, Chicago and Head of the Global Fund Services (GFS) Relationship Management Team in North America.