Who We Serve

What We Do

About Us

Insights & Research
Who We Serve

What We Do

About Us

Insights & Research
Subscribe to Asset Servicing & Fintech Insights
Discover more information in our monthly publication, the AXIS newsletter, including industry trends, product innovation, Fintech and more from our team of experts.
There's ROI in Data Science
And it's easier to access than you think.
By Paul Fahey, Head of Investment Data Science, Asset Servicing, Americas
Gary Paulin, Global Head of Integrated Trading Solutions, Capital Markets
Greg McCall, President & CFO at Equity Data Science

As seen in institutional investor
Data drives the investment world, but data science has seen greater wide-spread adoption in professional sports than it has in asset management. That's not to suggest asset managers and their clients don't covet data science and analysis, but rather that leveraging data science is sometimes viewed as clunky, expensive, and, well, not typically a part of the investment decision-making process.
Like everything else in the ages-old investment process, that is changing – in large part due to asset servicing partners such as Northern Trust. As part of its continuing strategy to provide integrated services and technology across the investment lifecycle, the firm recently agreed to take an equity stake in Equity Data Science, Inc. (EDS), a cloud-based analytics platform that provides decision support tools to asset managers for idea generation, portfolio construction, and risk management.
The "idea" part is key because repeatable investment ideas and a history of how decisions are made are invaluable – and only data science can enable both.
To explore the potential data science holds for investors and their managers, II recently sat down for a group conversation with Gary Paulin, Head of Global Strategic Solutions, Northern Trust; Paul Fahey, Head of Investment Data Science, Northern Trust; and, Greg McCall, President and Co-Founder, Equity Data Science.
---
Paul Fahey: Availability is still at the heart of the challenge. Investors want to consume whatever data they can get their hands on and integrate it with other data to extract meaningful information. The biggest challenge is the importance placed on integrated data by the investors and capital allocators. They expect more precise answers when they interrogate managers, who in turn must be able to stand behind what they're presenting.
Greg McCall: For most investment professionals today data intelligence has been primarily available and shared through Excel or Word documents. In those formats it is very difficult to be confident you're surfacing the appropriate opportunities and risks in real time – and with the most current data. As the amount of data available increases it amplifies the challenge. That has led to the development of platforms dedicated to the investment process – rather than the awkward adaptation of applications created primarily for consumer use. EDS [Equity Data Science], for example, was born from the inside-out, from leading investors and multiple funds who, lacking alternatives in the marketplace, chose to build a solution themselves.
Gary Paulin: Easy, real-time access to data scattered across an organization that lacks central access is a major hurdle for institutional investors – even if they don't realize it. There is also an element of "If it ain't broke, don't fix it" around a process that has been reasonably successful. Why bring data to what is already a good process? But the inertia of the status quo is experiencing some headwinds from the realization that a reluctance to adopt modern data analysis and systems places managers at risk of failing scrutiny by regulators or asset owners.
Fahey: My response to "If it ain't broke, don't fix it" is how do managers know it isn't broken if they've never been able to measure it? They don't have good data. Truly understanding your process and why you're creating or destroying value requires being able to fully integrate the data.
McCall: When you operate in an environment that's siloed and fragmented, with limited measurement and less accountability, you cannot know how well you're using data. When you bring information together holistically you create greater collaboration and accountability – and an environment that fosters best practices. With our solutions, we've achieved that in a way that connects to all our clients' data processes, including Excel and Word documents, estimates, price targets – everything they have. Any changes to the data are stored, creating an accessible history that's a first step to better decisions. In short, a database with purpose-built analytics on top creates an opportunity to look back at the decision-making of everyone involved in the process.
Paulin: The roots of what we're talking about go back hundreds of years. Fund managers are humans, prone to emotions and bias. Any "rational actor," like a quant or an intelligent modern data system, can at least get them to revisit the rationale in their investment case so they don't let emotions rule. All great investors have overcome emotions dating back to Sir Isaac Newton. Think about it: Jesse Livermore, "Trade what you observe, not what you believe." Charlie Munger, "Master your emotions to master the markets." Peter Lynch, "If you sell desperately, you sell cheaply." And Isaac Newton, "I can calculate the movement of stars, but not the madness of men."
The problem has always existed – but the solution has always existed as well. Data science codifies that which already exists. Today, an intelligent critic is a service like EDS.
McCall: To be fair, outside of specific post-trade performance they haven't had the tools to evaluate performance and skill. A big firm can spend the money to develop an internal evaluation configured specifically to its unique investment process – but even for a big firm, that takes vast amounts of time, energy, money – and a lot of failure before you get it right. What we're doing with Northern Trust is democratizing access to an efficient, effective methodology to assess many things, including performance and skill.
Paulin: The adoption of data science tools is as much about supply as it is demand. The tools haven't been around. But that's changing now, and what Greg calls "democratization" removes some of the advantages that come with size and allows some of our midsize and smaller clients to compete on alpha rather than cost – which ultimately should be the name of the game.
Fahey: There's no shying away from the importance that investors and capital allocators are placing on ESG. It's core to the investment process for more and more managers. Eventually, there must be more of a market view of who is the arbiter of defining ESG – and there's a scramble to access as much data as possible to meet future regulatory requirements.
Paulin: As it relates to ESG, data science can help investors assess a fund's risk, but also track changes in a fund's ESG profile. I think we can expect to see the emergence of a ranking system to help with comparisons and manager selection.
McCall: Beyond what Paul and Gary have said, how do asset managers and owners incorporate ESG data into their investment process? How much weight should it carry regarding position size? How much return comes from ESG versus, for example, a financial model or a view of management? And how do you accurately measure and incorporate that into the investment decision-making process in a non-biased way?
Some of our bigger clients are working with us to integrate information from multiple ESG data providers. Their goal isn't necessarily to reflect an absolute score, for example, but one that reflects the potential for performance. So you might want to filter for companies with a lower score that are trending toward a higher score.
Fahey: An avid golfer once visited the legendary instructor Harvey Penick and complained that he always hit a fade no matter how hard he tried to hit a draw. The gist of Penick's response was, "If you can do something reliably and consistently, don't ever change it. End of lesson."
If we can get to a point where managers can truly do something consistently and in a repeatable fashion, the resulting data will be worth far more than the cost of any technology required to achieve that repeatability.
Paulin: And the focus shouldn't be on repeating outcomes, but rather repeating the best investment ideas and identifying the processes that led to them. What are the common characteristics of good investors? They have a defined process that can be codified and the discipline to stick to it, and they are open to scrutiny because they know there is learning in failure.
McCall: Sometimes analysts suggest a large position size to a portfolio manager based on less than reliable forecasts. Over time, data science allows you to better understand which stocks you're strong in and which stocks you're weak in. Bringing data into that picture in an easy to consume way can enable that.
Paulin: The most recurring challenge I hear about from funds is getting their position sizing right and aligned to their conviction. For example, consider the dichotomy in equal-weighted fund portfolios. Is the conviction the same across the 30 stocks in the fund, and if not, why not?
Fahey: If it's true that asset owners today want more detail and understanding of the value they derive from a manager – and that is true – that's only going to become more important. Without a good data science platform, an asset manager cannot effectively and believably respond to investor questions. To be able to answer those questions with confidence is ROI. Here's more ROI: Well-paid analysts and portfolio managers are aggregating data analysis in response to queries from investors. That's time when they aren't generating alpha.
Anecdotally, we've also heard about distribution professionals who spend up to 75% of their time on data aggregation instead of being able to present to prospective investors – more highly paid resources that should not be doing data aggregation.
Paulin: What Paul and Greg are describing is the next wave of outsourcing – but it's not about efficiency, it's about revenue. We're not trying to replace the decision-making process, but rather provide tools to improve it and share them with every stakeholder in the process. In the future, funds will be set up to focus on the people and systems that surround decisions, and they'll outsource everything else.
McCall: EDS dedicates a data science team to each of our clients. There's a true cost benefit to utilizing our platform beyond the investment process and aggregation – especially for smaller managers who must prioritize which type of talent to invest in. Even our bigger clients who have the wherewithal to invest in talent sometimes find that data science is not an area of expertise for their large software development teams.
McCall: How accessible and configurable these solutions are, and how straightforward it is to adopt them. The EDS platform was designed to be able to mold to every manager's unique style, and that's why it is so powerful. Innovations in technology have made data science solutions more affordable and reduced the pain associated with onboarding new technology. If you aren't a giant firm, it can give you the chance to compete against the giants. Ultimately, data science solutions are about supporting the people on your investment team to be the best they can be.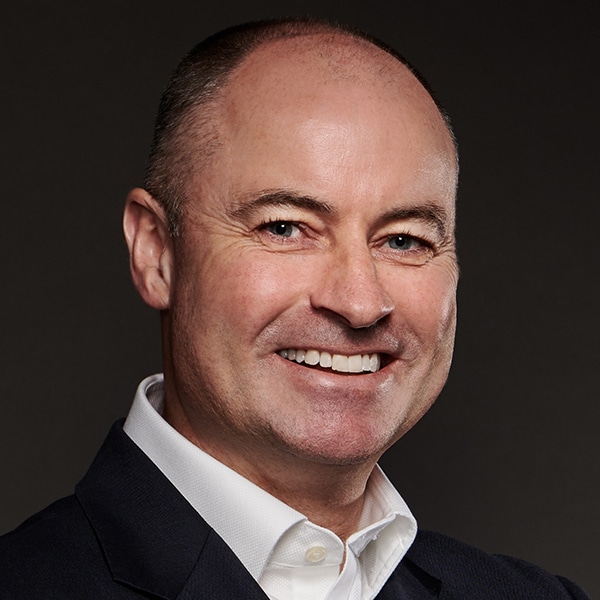 Paul Fahey
Head of Investment Data Science, Asset Servicing, Americas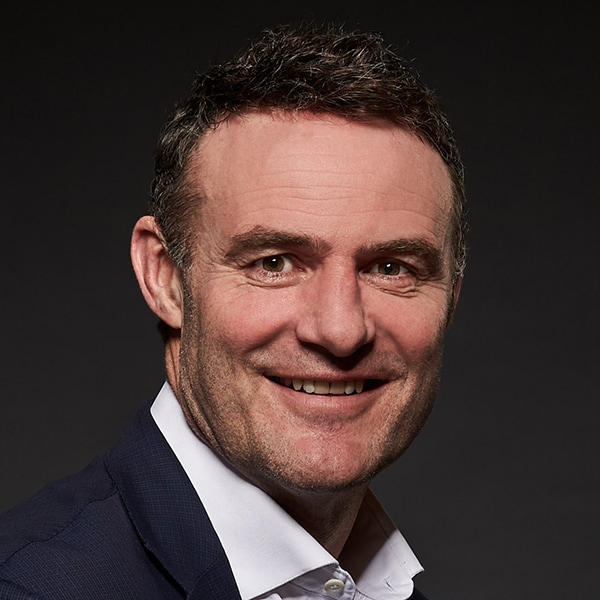 Gary Paulin
Head of Global Strategic Solutions
Greg McCall
Co-Founder & President at Equity Data Science