Subscribe to Asset Servicing & Fintech Insights
Discover more information in our monthly publication, the AXIS newsletter, including industry trends, product innovation, Fintech and more from our team of experts.
Luxembourg Report Highlights Resiliency and Innovation
Insights on Luxembourg's resilient and innovative approach as discussed in Funds Europe's Luxembourg Report 2021 roundtable.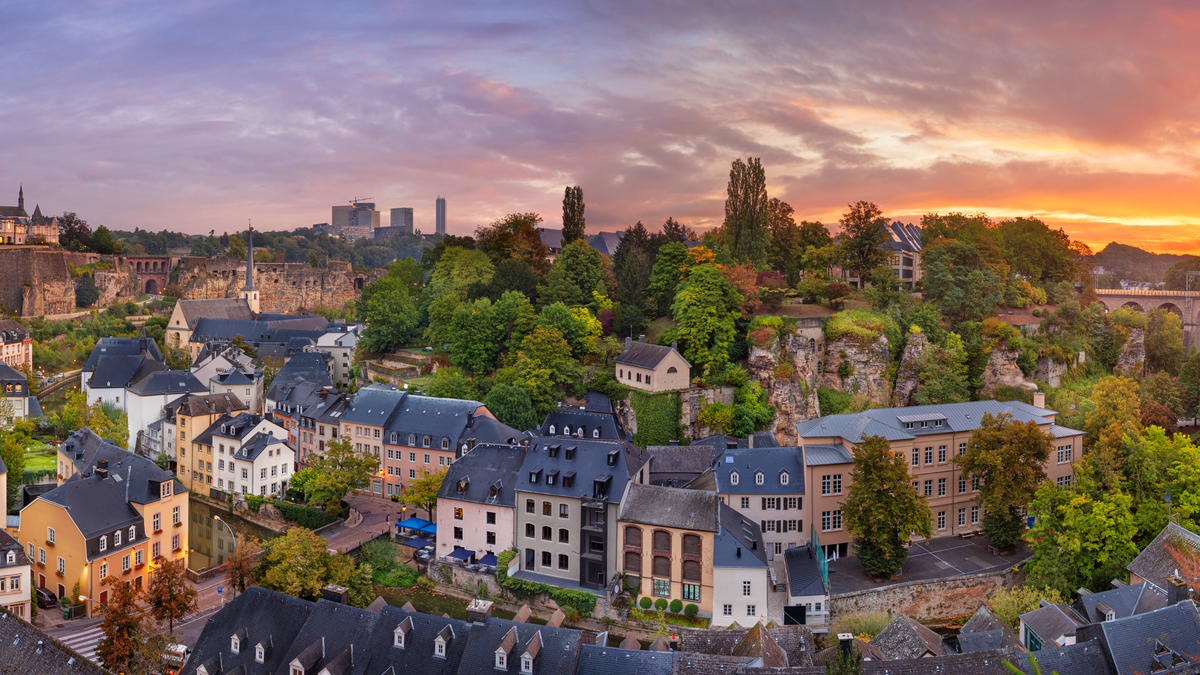 Olivier Noel, Chief Operating Officer of Northern Trust Global Services SE, joined other Luxembourg fund industry professionals to discuss themes including how the industry has adapted to the challenges of COVID-19 by embracing digitalisation. Read this extract from Funds Europe's Luxembourg Report 2021 roundtable.
What is the current situation with COVID-19 in Luxembourg and how has the CSSF – the Luxembourg financial regulator - responded?  And is any normalcy returning?
Luxembourg, and many other countries, are still facing some immediate challenges with COVID-19, albeit with expectations of positive outcomes from the vaccine.
The pragmatic approach of the CSSF enabled the asset servicing business to smoothly transition into the work-from-home environment. I have to say, despite the initial market volatility that we have seen and some liquidity challenges across the industry in early March 2020, I think the industry has adapted very quickly and shown that asset servicers can still deliver their core asset servicing business, embracing greater use of digitalisation and new communication methods.
Has the full impact of COVID-19 on the funds industry begun to be truly realised?
It is difficult to assess the long-term impact on the economy. Yet, at the same time, the low interest rate environment that we are seeing at the moment makes, in my view, investing into funds more appealing, especially for alternative investments which are less correlated to equity markets, and therefore I'd like to think that some of this may make the funds industry  more appealing to investors. This is potentially something positive.
Something that is important from the asset servicing standpoint, is the acceleration of digitisation that we have seen over the past year to optimise operational processes, manage data, and strengthen resiliency. Many people would not have thought a year ago that it would be so efficient to work from home full-time, yet we can. We still have fund promoters able to reach an investor without travelling around the world. A new way of doing business has emerged drawing on digital communication channels. This is a positive development which will accelerate this year.
The last thing potentially in relation to some of the long-term impacts of COVID-19 is the ESG theme. As a community, as a whole we have all become more sensitive to ESG, and it is likely in my view to be translating into more ESG investment. The view that good returns and positive impacts for sustainability are mutually exclusive has gone, in my view, and there is clear indication that both go hand-in-hand.
Has the Brexit rush of firms that have set up entities in Luxembourg put strains on the Luxembourg ManCo/AIFM industry?
We have seen that in order to manage their regulatory risk, and as a protection against  future disruption between the EU and the UK, quite a number of firms have decided to set up a presence in the EU, with Ireland and Luxembourg at the forefront.
Both countries have seen an influx of new management companies and AIFMs. In my view, this influx has created jobs and other opportunities for the industry rather than creating strain.
I certainly do not see that as a significant issue for Luxembourg, but rather, something that has contributed to growth which has been smoothly absorbed by the industry.
Can you highlight an important theme right now in the Luxembourg funds industry from your perspective and tell us why this is important in the year ahead?
The adoption of technology and digitisation to leverage innovation, optimise operations and better manage data as well as strengthen resiliency. Our enhanced technology platform, Northern Trust Matrix™, has been built to digitalise our asset servicing business by combining technology and operating model innovations  supporting new ways of managing and delivering data.
The second theme is opportunity in the alternative investment world and the card that the Luxembourg market has to play in this respect.
As featured in Funds Europe's Luxembourg Report 2021 roundtable. Read the full version here.
---
© 2021 Northern Trust Corporation. Head Office: 50 South La Salle Street, Chicago, Illinois 60603 U.S.A. Incorporated with limited liability in the U.S. Products and services provided by subsidiaries of Northern Trust Corporation may vary in different markets and are offered in accordance with local regulation. This material is directed to professional clients only and is not intended for retail clients. For Asia-Pacific markets, it is directed to expert, institutional, professional and wholesale clients or investors only and should not be relied upon by retail clients or investors. For legal and regulatory information about our offices and legal entities, visit northerntrust.com/disclosures. The following information is provided to comply with local disclosure requirements: The Northern Trust Company, London Branch; Northern Trust Global Investments Limited; Northern Trust Securities LLP. Northern Trust Global Services SE, 10 rue du Château d'Eau, L-3364 Leudelange, Grand-Duché de Luxembourg, RCS B232281; Northern Trust Global Services SE UK Branch, 50 Bank Street, London E14 5 NT; Northern Trust Global Services SE Sweden Bankfilial, Ingmar Bergmans gata 4, 1st Floor, 114 34 Stockholm, Sweden; Northern Trust Global Services SE Netherlands Branch, Viñoly 7th floor, Claude Debussylaan 18 A, 1082 MD Amsterdam; Northern Trust Global Services SE Abu Dhabi Branch, registration Number 000000519 licenced by ADGM under FSRA # 160018. The Northern Trust Company Saudi Arabia, PO Box 7508, Level 20, Kingdom Tower, Al Urubah Road, Olaya District, Riyadh, Kingdom of Saudi Arabia 11214-9597, a Saudi Joint Stock Company – Capital 52 million SAR. Regulated and Authorised by the Capital Market Authority License # 12163-26 CR 1010366439. Northern Trust (Guernsey) Limited (2651)/Northern Trust Fiduciary Services (Guernsey) Limited (29806)/Northern Trust International Fund Administration Services (Guernsey) Limited (15532) Registered Office: Trafalgar Court, Les Banques, St Peter Port, Guernsey GY1 3DA. Northern Trust International Fund Administration Services (Ireland) Limited (160579) / Northern Trust Fiduciary Services (Ireland) Limited (161386),  Registered Office: Georges Court, 54-62 Townsend Street, Dublin 2, D02 R156, Ireland.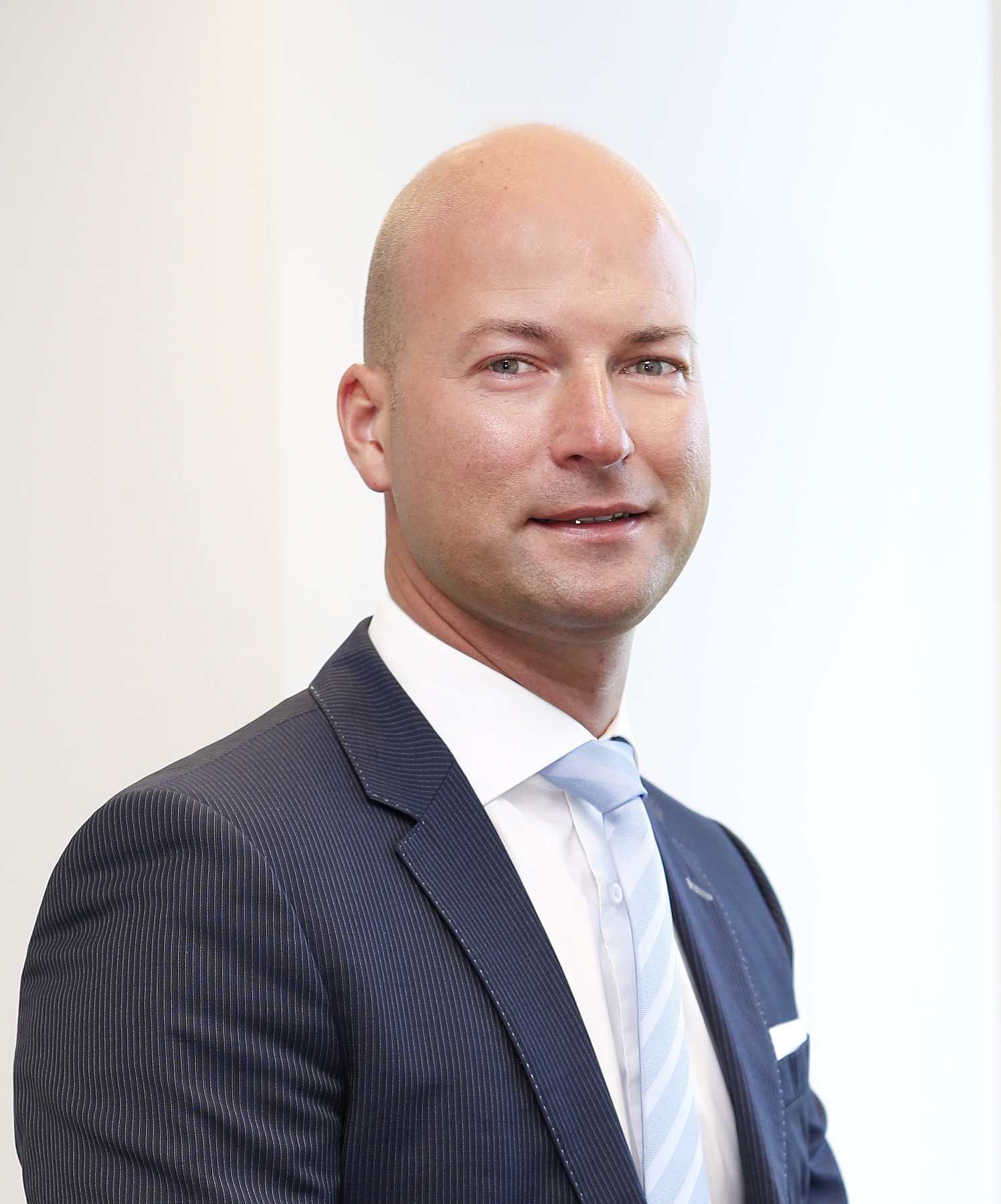 Olivier Noel
Chief Operating Officer of Northern Trust Global Services SE
Olivier Noel is the Chief Operating Officer of Northern Trust's Luxembourg-headquartered EU Bank, Northern Trust Global Services SE. Additionally, he is the Chief Operating Officer of Northern Trust's Luxembourg Global Fund Services business which involves responsibility for the delivery of Northern Trust's fund administration business, the development and execution of strategic plans, goals and priorities as well as building strong relationships with clients.
RELATED ARTICLES
Luxembourg's growing influence as a leading alternative investment funds hub is being driven by the multiple solutions it provides to global investment managers supported by its strong reputation and support infrastructure. Sara Gilbert, Northern Trust's senior executive for alternatives business development, outlines the attributes helping Luxembourg to excel in this important fund sector.