Subscribe to Asset Servicing & Fintech Insights
Discover more information in our monthly publication, the AXIS newsletter, including industry trends, product innovation, Fintech and more from our team of experts.
Luxembourg Funds Industry Roundtable: From Regulation to Tech
Kieran Dowling, Head of Client Coverage and New Business Implementation, Northern Trust Luxembourg, recently joined Funds Europe's Luxembourg Roundtable to discuss key asset servicing trends, including the review of AIFMD, the evolution of technology and the impact of COVID-19.

The following is an extract from Funds Europe's Luxembourg Funds Industry Roundtable
How are fund services evolving against the backdrop of themes such as tech, regulation, Covid-19 and Brexit?
There was a convergence of these factors over the past 18 months and while the world is profoundly impacted by the COVID-19 crisis, I think you can say that the investment fund industry fared better than many other industries. This was thanks to the fund boards and the ManCos (management companies), and the service providers, who all reacted quickly, and to regulators – such as the CSSF in Luxembourg - who played an important role in maintaining stability.
The focus now is on applying a lot of the positive lessons and adapting them for the future.
This year the EU is reviewing the Alternative Investment Fund Managers Directive (AIFMD). How far-reaching is this review and what changes can the industry expect once the 'AIFMD II' is finished?
One key benefit of AIFMD has been the ease of distribution for alternative investment funds (AIFs) due to the AIFMD passport, which ultimately allows EU investment funds to be distributed across the region with fewer restrictions. One of the big open questions is whether AIFMD II will contemplate a marketing passport for third country managers and funds.
When AIFMD was first implemented it set out a timeframe for third-country provisions. With the UK's decision to leave the EU, the region has evolved and this is an area that we will be watching. In November 2021 the European Commission published a legislative package to amend certain aspects of the AIFMD such as harmonised liquidity management tools and clarity on delegations rules for functions outside of the EU. However, the package does not appear to progress the issue of third-country marketing passport provisions.
The funds industry has seen sweeping changes to fund governance regimes in recent years, at the EU level and locally. What have been the main changes for the Luxembourg funds industry?
The number of management companies that exist in Luxembourg is considerably higher than in other fund administration centres of excellence, such as Ireland and we've seen consolidation of some reasonably sized players coming together to create what we could call 'super-ManCo' groups. We'll see more of this, I expect, certainly with the requirements that regulators have now in terms of people and technology.
We have robust governance in the marketplace and Luxembourg has a good reputation for this. Over the past year we've clearly shown that governance flexible enough to adapt to what is a rapidly changing environment during the pandemic, is essential. Good governance exercised by investment funds, and ManCos, is key to maintaining Luxembourg's positive reputation.
One main topic within governance that we see increasing is Environmental, Social and Governance (ESG) and the responsibility on fund boards to oversee the criteria that's been set out in the Sustainable Finance Disclosures Regulation (SFDR) which came into play in March of this year and concerns ESG disclosure by investment funds.
The funds industry's adoption of technology has in the past been described as advancing at a "glacial" pace. Is this still true today?
I don't believe the comment about 'glacial' is still true today. Certainly the industry is moving away from building everything inhouse and instead pursuing multiple tech pathways. Northern Trust has developed a 'Whole Office' approach which integrates proprietary architecture with innovative partners to facilitate client access to new technologies and capabilities across the entire investment lifecycle.
Within alternative asset servicing, we've launched a digital document capture capability for asset owner clients that invest in complex private market and unlisted assets, and this is really a foundation of a multi-year investment in digitising alternative asset servicing. Digital document capture enables Northern Trust to streamline historically manual workflows by automating the receipt and processing of alternative asset documents and fund manager reports on holdings and performance of hedge funds, private equity and other alternative assets. We all see the flows that are coming into private market and unlisted assets, so we need to move past the manual work involved with supporting these asset classes - and certainly AI and other technologies to support that is important.
Funds Europe: What must Luxembourg do in order to tighten the AML regime, particularly with regards to the Luxembourg Register of Beneficial Owners (RBO) which has this year attracted criticism?
A lot of time is spent creating the AML skillset and the technology to support it in our business. We spend a lot of time engaging with clients and their distribution teams, explaining to them why information is being requested and what the standard is. Being compared to other jurisdictions where AML may be less onerous, it shows that there is a really robust governance process around this in Luxembourg – both in the context of onboarding new investors and periodic review depending on risk ratings.
How will the Luxembourg funds industry look in five years' time?
Even with the challenges over the last 18 months the industry is still growing at a significant pace, whether in a UCITS format or under the AIFMD. We have to make sure that the industry does not become complacent. We must continue to promote these trends – and never stand still.
---
As featured in Funds Europe's Luxembourg Funds Industry Roundtable. Read the full version here.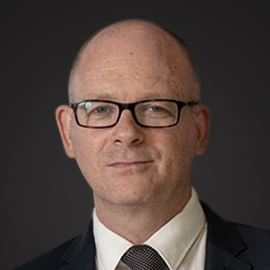 Kieran Dowling
Head of Client Coverage and New Business Implementation, Northern Trust Luxembourg
Kieran Dowling is a Senior Vice President and the Head of Client Coverage and New Business Implementation at Northern Trust Luxembourg which involves leading client relationships requiring asset servicing solutions, supporting business development and the execution of strategic planning.
Insights on Luxembourg's resilient and innovative approach as discussed in Funds Europe's Luxembourg Report 2021 roundtable.