Who We Serve

What We Do

About Us

Insights & Research
Who We Serve

What We Do

About Us

Insights & Research
Subscribe to Asset Servicing & Fintech Insights
Discover more information in our monthly publication, the AXIS newsletter, including industry trends, product innovation, Fintech and more from our team of experts.
Pension Plans Take Lead on ESG Investing

As seen in Benefits & Pensions Monitor
In 2021, interest in ESG (environmental, social, governance) investing reached new heights. While a focus on ESG has been prevalent for some time now, this surge in interest continued through the pandemic as investments in sustainable funds and ESG ETFs in Canada grew an estimated 67 per cent in 2020 alone.1
Notably, it is pension plans that have been leading the push into sustainable investing. Spurred on by social and governance issues witnessed globally and, more importantly, the awareness of the potential impact that ESG can have on sustainable risk-adjusted returns, plan sponsors and plan members have increasingly focused their attention on ESG investing.
As the level of ESG investing has increased, the need for better, more consistent disclosure standards and regulatory frameworks has also accelerated. With that comes the requirement for higher quality data and the ability to pull together disparate data sets for investor and regulatory reporting.
So what is the outlook for future regulatory development and how will plan sponsors meet their data needs?
Canada has already taken meaningful steps toward increased standardization. Ontario, for example, has a regulation in its Pensions and Benefits Act which requires Ontario-registered pension funds to disclose "information about whether environmental, social, and governance factors are incorporated into the plan's investment policies and procedures and, if so, how those factors are incorporated" as part of their Statement of Investment Policies and Practice (SIPP).2
In line with their increasing investment in ESG, pension plans have also been leading the effort on industry standardization. In November 2020, several major Canadian asset owners made a high-profile stand for ESG standardization to be passed into federal law. The CEOs of Canada's eight leading pension plan managers, with combined assets of approximately C$1.6 trillion, signed a statement emphasizing the importance of a more complete and consistent disclosure on ESG practices from investors and corporations. Each of these entities typically competes with each other on various deals, but in this case joined forces with a goal to bring real change in how the country takes ESG into account.3,4
While the Canadian Securities Administrators (CSA) has stopped short of implementing additional ESG-specific disclosure requirements for issuers in response to this industry pressure, it has released guidelines on how current requirements can apply to ESG considerations and when and how they should disclose applicable environmental and social risks. In addition, starting in 2020, organizations subject to the Canada Business Corporations Act are required to disclose governance details surrounding the diversity of their board of directors and senior management.5
In 2018, the Canadian Coalition for Good Governance (CCGG) recommended that private companies begin adhering to guidelines published by the Task Force on Climate-Related Financial Disclosure (TCFD).6 As these CSA and TCFD guidelines get adopted by issuers, pension funds will benefit from having a clearer idea of what securities are a fit for their portfolios and ESG goals.
Implementing regulatory standards is likely the most effective way to see real change from a responsible investing standpoint, as we can see from the European Union – arguably the global leader in ESG standardization efforts. With the passage of several key legislative acts, including the Taxonomy Regulations, Non-Financial Reporting Directive, Sustainable Finance Disclosure Regulation, and Pensions Directive, the EU approached ESG regulation from its high-level goal of reallocating capital to more sustainable investments in order to achieve net-zero targets and other positive impacts. Its web of policies hits on different groups and concerns – including asset owners, asset managers, corporations, financial institutions, and beyond – covering its bases and defining itself as a global leader in socially responsible investing. The EU's approach to ESG regulation serves as a well-designed plan for other regions and countries to emulate when developing their own ESG regulatory frameworks.
The depth and scope of future ESG legislation is still to be determined. But as we know from the statement made by the nation's top pension funds, the continued discussions and emphasis on the topic, and the continually growing level of investment, ESG considerations are undoubtedly top of mind for regulators.
Consistent disclosure on ESG practices by Canadian investors and corporations will be a key goal for the industry, but it will come with further reporting requirements for plan sponsors. Institutions will need data to support their governance and oversight objectives – for example, providing evidence of their ESG scores and exposures and supporting adherence to regulatory requirements and global standards.
"

Institutions will need data to support their governance and oversight objective – for example, providing evidence of their ESG scores and exposures to regulatory.

"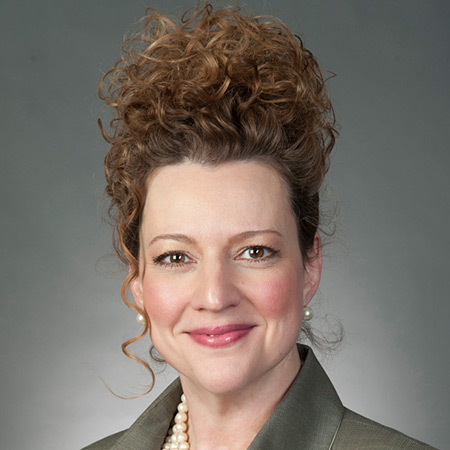 Katie Pries
President & CEO, Northern Trust Company Canada
This is where the right asset servicing partner is most valuable. As plan sponsors establish and refine their ESG policies for their holdings, service partners should be able to provide the insight needed to help evaluate whether an investment is right for their ESG and portfolio goals. They should also be able to report how closely a portfolio is adhering to a firm's ESG  goals via benchmarking and scoring. Next generation analytic tools can help asset owners that manage their own portfolios to complete idea generation, research management, portfolio construction, and risk management. For example, investors can include ESG as an input factor in the decision process and simulate portfolio impact across various metrics. They can perform ESG materiality assessments over time by decomposing the relevant pillars specific to each investment's industry.
As pension plans continue to drive ESG investing and as the regulatory framework becomes standardized, they will want to be sure to have access to data that meets their needs and the tools to help them maximize their information. Evaluating for the right resources and partners to support their investment decisions will help them as the future evolves.
---
1 Morningstar, "Canadian ESG Investing Soars in 2020", January 28 2021.
2 Pensions & Investments, "Ontario requiring all DB funds to disclose ESG data", January 9, 2015.
3 Bloomberg, "Top Canada Pension Funds Ask for Better ESG Disclosure", November 25 2020.
4 The Canadian Club, "Neil Cunningham, président et chef de la direction d'Investissements PSP", May 3 2021.
5 BLG, "ESG disclosure requirements and implications for Canadian reporting issuers", March 13 2020.
6 Harvard Law School Forum on Corporate Governance, "Demand for Better ESG Oversight and Disclosure in Canada", 2020.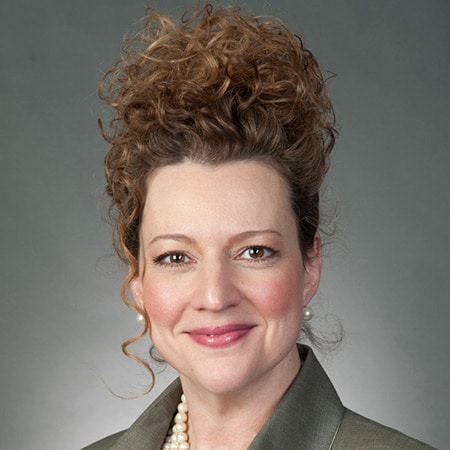 Katie Pries
President & CEO, Northern Trust Company Canada
Katie Pries is President & CEO of The Northern Trust Company Canada and serves as a member of the Corporation's Canadian Management Committee and Canadian Board.