Subscribe to Asset Servicing & Fintech Insights
Discover more information in our monthly publication, the AXIS newsletter, including industry trends, product innovation, Fintech and more from our team of experts.
The Quest for Transparency, Data, and More Data
In the last several years, limited partners (LPs) have exhibited a growing appetite for a broad range of data related to their private capital investments.

Series Introduction - Meeting LPs Where They Are: A Series
Over the last decade, institutional investors have steadily grown their private capital allocations. But as these complex investments make up a larger portion of their portfolios, new questions emerge.  Limited partners (LPs) increasingly seek greater due diligence oversight and deeper insight into their funds' investment data together with greater clarity about fees. The heightened emphasis on these factors presents steeper demands on general partners (GPs). As the GP field grows and becomes more competitive, GPs have a stake in optimizing their relationships with their LPs. Throughout this three-part series, we will explore the factors that are top of mind for LPs, including transparency, liquidity, valuation, and performance. We will dive into why these elements matter to LPs and how GPs can get a better feel for LP expectations and therefore have a better sense of how to meet them.
Meeting LPs Where They Are: Part 1 - The Quest for Transparency, Data, and More Data
In the last several years, limited partners (LPs) have exhibited a growing appetite for a broad range of  data related to their private capital investments. For some GPs, this trend has left them scratching their heads, especially given the effort and resources these ever-growing requests can require. How are LPs using the data they request? How can GPs meet the data requests efficiently? What is the best way to share the information?
Generally speaking, private capital remains a highly manual and customized investment space despite advances in technology. It also lacks a comprehensive set of industry standards for investor reporting, unlike more mainstream asset classes. As the theme of transparency comes to the forefront of private capital, GPs are naturally grappling with what kind of investor reporting and communication is needed versus nice-to-have. But as the GP field becomes more competitive for investors and attractive deals heat up, some may decide that enabling greater transparency is a worthy effort in order to differentiate themselves to prospective clients.
Why the data demands?
It's important to note that the LP community is not homogenous. Some institutional investors have less appetite for additional insight into the characteristics and dynamics  of their private capital investments. Likewise, not all GPs see the value or plan to invest in the needed products to raise the transparency measures for their LPs and are committed to providing the same experience across their investor base.
But this pressure certainly exists for a large swath of GPs. Seventy-nine percent of private equity fund managers expect investors to demand more transparency in reporting on portfolio company performance over the next 12 months.1 As GPs evaluate to what degree they can or should meet these requests, it may be helpful to understand the factors driving LPs in their quest for greater transparency.
Deeper understanding of full portfolios – As alternative assets make up a larger portion of their portfolios, LPs want to build a more detailed picture of their private capital investments' performance, risk, and liquidity. However, LPs face two challenges with typical private capital operations. Firstly, private capital investments are reported on a monthly or quarterly basis, less frequently than LPs would prefer. Secondly the data they do receive is spread across disparate statements, from capital call notices to distribution notices and beyond. LPs must collect, ingest, validate, and enrich statement data elements for reporting, and this hunt-and-peck harvesting of data from partnership statements is onerous when left to human team members. In fact, 48% of limited partners named portfolio monitoring as a top-two activity that takes up the most of their time2
Heightened oversight – Audit and oversight demands have escalated as LP portfolio allocations to private capital have increased. Internal oversight at LPs now requires that capital calls be broken down into components of management fees, expenses and fundings so each can be validated. Pension funds in particular face board pressure to expand reporting on their private investments due to the accountability owed to plan participants, not to mention due to relevant governmental regulations varying by region. And as institutional investor interest in ESG investing picks up LPs are expected to seek additional transparency into the deals GPs are closing to ensure they align with their values
Fee clarification – Data shows this issue is top of mind for many LPs – 60% of LPs have asked for greater fee transparency from their GPs in the last 12 months.2 Before commitment, LPs consider if expenses are reasonable and the management fee is accurate, including understanding how much offset may have been applied. Distributions are disaggregated into carry, gain, income and return of capital components for validation. As investors increasingly turn to alternative investments to achieve the returns they require, they will naturally expect clarity regarding fees
How GPs can take action
Part of the transparency struggle comes from a lack of agreement on how GPs can handle the influx of LPs' custom data requests. LPs have responded with recommended templates for capital calls, distributions, fees, fund holdings and the like, and 66% of GPs report embracing these.1 However, others still feel that these standardization templates have done little to stem the volume of client-specific data requests. 
Absent uniformity in the industry, considerable time is spent normalizing disparate partnership data.  Without accepted standards and broad adoption of industry templates, LPs are demanding greater assistance from service providers (administrators, consultants, and custodians), including in digitizing data aggregation. Most LPs confirm that GPs provide data when it is requested and provide comprehensive statements. However, LPs are frustrated by the level of effort required to find the needed data on their investments in the numerous manager communications they receive.
Ultimately, LPs are looking to access a deeper level of insight into their investments, but they hope to be more self-sufficient in accessing it. These transparency frustrations come down to the technology experience that LPs encounter. Private capital has traditionally operated as a manual asset class, leaving plenty of opportunity to automate and digitally transform different elements of the investment lifecycle.
LPs also see this opportunity for GPs to react and digitally transform – only 28% of investors see private equity as ahead of the curve in embracing technology and data in relation to the rest of the financial services industry, compared to 53% for hedge funds.3 GPs can begin to tackle this digital transformation journey by partnering with firms who offer existing technology to streamline LPs' consumption of their investment data without compromising the volume and number of data views. For example, blockchain can be leveraged to provide real-time insight and transparency to all parties, including the fund managers and investors as well as allowing audit and regulatory access when required.
Focusing on ready-made technology solutions to address transparency can provide an experience more akin to what we are all used to from our consumer-focused banks and financial apps. At the same time, solutions targeted at LPs for assisting and automating the servicing of their growing alternative assets are also hitting the market, suggesting the ball may not always lie in the GPs' court to answer to these transparency requests. For example, natural language processing allows service providers to more efficiently access relevant information from the many GP statements, giving LPs a faster, clearer, more frequent view into the performance and liquidity and risk status of their alternative assets.
Over the last few years, transparency has been a frequent discussion point for the LP-GP relationship. There is rich opportunity in getting to the root of these requests and designing technology-based solutions to address them. GPs do not have to embark on this journey alone – the right partner exists to help GPs plug into technology solutions to give their LPs the experience they desire.
In our next series article, we'll take a look at LPs' outlook on valuation and liquidity, and what they seek from their GPs in dealing with both factors.
---
1 Intertrust Group, "GPs feel the strain as LPs push for more transparency on portfolio performance and fee structures", July 6 2020.
2 Private Equity International, "LP Perspectives Survey 2020"
3 EY, "2020 Global Alternative Fund Survey", November 2020.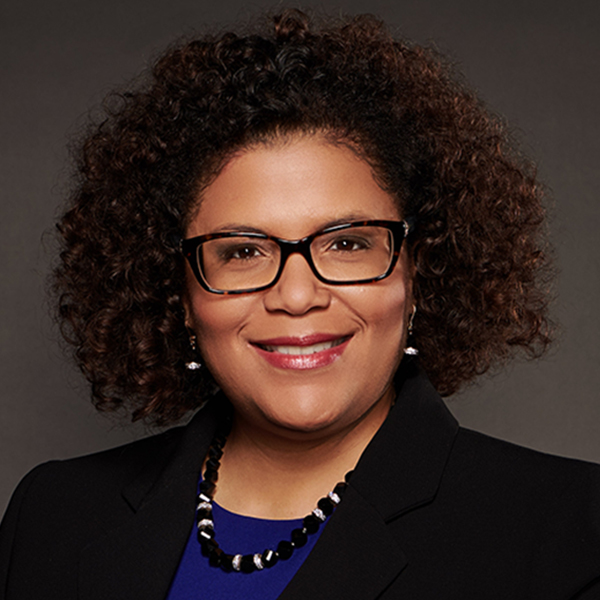 Kimberly Evans
North America Head of Private Capital Fund Services
Kimberly Evans is an Executive Vice President at Northern Trust in Alternative Fund Services. She is the North America Head of Private Capital Administration — a fast growing segment for the firm.