Subscribe to Asset Servicing & Fintech Insights
Discover more information in our monthly publication, the AXIS newsletter, including industry trends, product innovation, Fintech and more from our team of experts.
New Rules, New Reports…Time to Declutter Board Books
Perhaps now is the time to consider how to streamline and automate reporting, reducing the number of outdated or redundant reports.
By Barbara Nelligan, Product Manager, Fund Governance Solutions,
and Greg Mino, Business Manager, Mutual Funds

Opinion piece originally featured in BoardIQ on June 1, 2021
Fund managers, compliance officers and service providers are laying out plans for implementing new fund valuation and derivatives rules from the Securities and Exchange Commission. The rules provide fund boards the opportunity to develop an efficient reporting work stream as they build out their implementation plans.
Fund directors likely have already received, or soon will receive, presentations on project plans and timelines that lead to the final compliance dates in August and September 2022. Historically, a significant portion of rule compliance is focused on board reporting, and over time this focus has led to increasing volumes of reports. In addition to the reports created as a result of new regulatory requirements, increased pages in board books may also stem from director requests for new data or data in specific formats, as well as reporting for new products or fund types.
Inertia can be another factor in the ballooning of board books. Our experience indicates that fund managers tend to hang on to reports, even as their necessity fades. For fund directors, this means more pages to flip, or tablet screens to scroll, as they review new quarterly materials. Perhaps now is the time to consider how to streamline and automate reporting, reducing the number of outdated or redundant reports.
For example, performance and risk metrics in current fund reports – such as downside risk, up and down capture ratios, and historical volatility versus a benchmark – could overlap with certain components of the back-testing requirements in the new derivatives rule or might utilize different reference benchmarks that could cause confusion. While there is some potential benefit to comparing risk metrics produced via multiple methodologies, the new rule also requires funds to institute a standardized risk management framework. This requirement creates the opportunity to consolidate or replace current risk reporting with new reports that the fund's derivatives risk manager develops.
Adding new reports without streamlining the existing information flow has implications, including:
Wasting directors' time. More time spent reading ever-expanding board materials leaves less time to analyze information and form questions.
Obscuring important information. While directors are diligent readers, they can miss important items in board packets that contain thousands of pages of text and data.
Increasing fund staff inefficiency. Employees who support investment professionals spend extra hours generating board documents when existing reports are based on older, less automated processes.
Fund staff, directors and other stakeholders recognize the benefit of modernizing and streamlining the reporting structure; however, other priorities often outweigh a board book spring cleaning. After all, if it's not broken, why fix it?
In this case, a solution might be to add a report-efficiency work stream to a fund company's broader new rule implementation project plan. This work stream could be managed by the product team, fund governance/oversight team, chief compliance officer or a combination of these groups. The team would codify the current board reports and identify overlaps and gaps with new rules and reporting requirements. Such a work stream could include tapping into the resources of an administrative partner that could assist fund managers by offering modern report templates and producing data in formats that are easily absorbed and formatted via business intelligence reporting technology.
This information could be presented to the board, which would decide whether to eliminate legacy reports concurrent with the development of new ones. To guide the streamlining process, directors, chief compliance officers and their partners should consider these questions: are there existing reports, based on superseded requirements, that can be eliminated; can any existing reports be consolidated with new reports where data overlaps between older and newer requirements; which existing reports are a challenge to create; which rely on manual inputs that might be automated or replaced by new reports; and where can dashboards, infographics or summary formats replace current reports, consolidating data while removing high-page-count data formats.
The last question is a key consideration for boards as part of the strategic planning process. The pace of change in fund regulations is not likely to slow in coming years. More important, the longer-term success of a fund company may depend on its ability to deploy its strategies and distribute its products in new markets. Any of these business strategies will bring new compliance requirements, and digitizing board reporting will be crucial to the company's ability to respond to and take advantage of opportunities.
A reasonable plan that provides for board and fund counsel comment as part of a required process – in this case approval of new rule reporting – can help in retiring legacy reports. Such a plan could maximize staff resource and board agenda time and, most importantly, ensure the data reported is relevant, easy to understand, visually presented, and not buried within multiple pages or screens of quarterly materials.
With an overarching goal to meet the compliance requirements of the new rules, a project plan focused on both creating and streamlining board reports can allow the new SEC rule implementation requirements to be a catalyst for decluttering the quarterly board book.
Barbara Nelligan
Head of Fund Governance Solutions, North America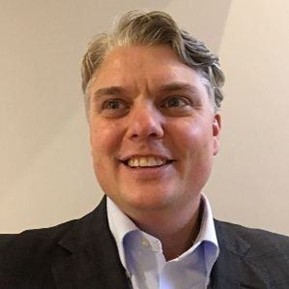 Greg Mino
Business Manager, Mutual Funds