Subscribe to Economic Trends & Insights
Discover our latest insights on all economic news, from breaking headlines to long-term trends.
Case Studies In COVID-19 Control
There is no one-size-fits-all approach to dealing with COVID-19.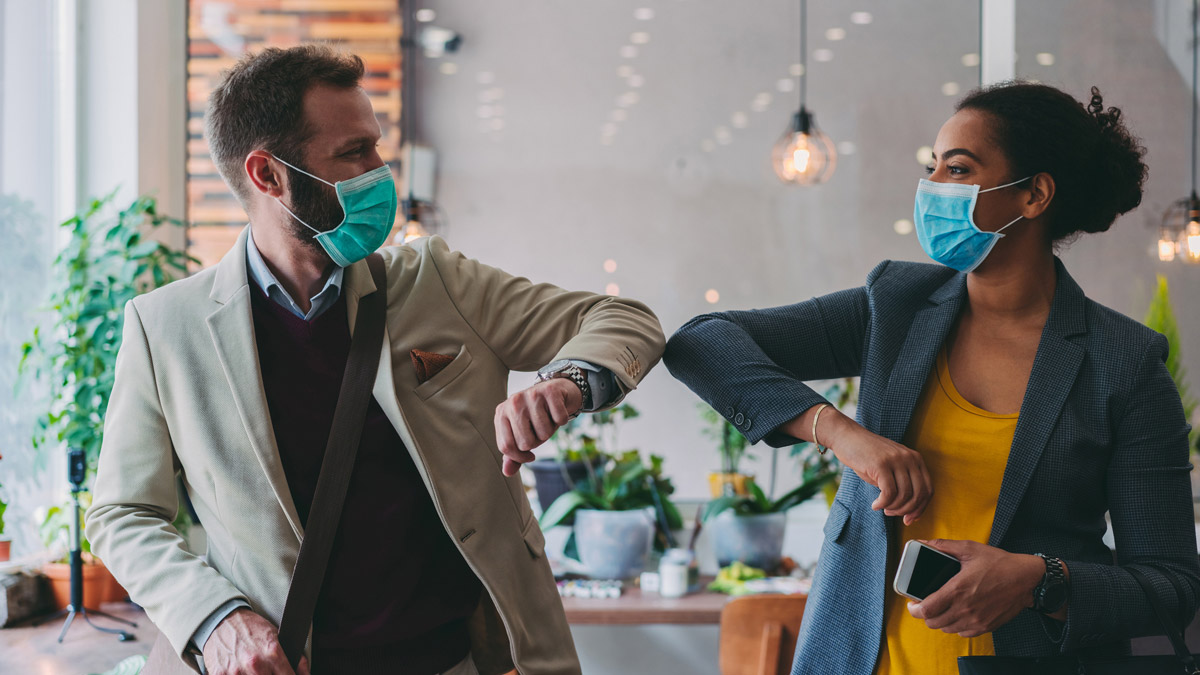 When COVID-19 burst on the scene early last year, it caused a panic. Its mode of transmission was not well understood, fatality rates were much higher than seasonal influenza, and vaccines were far off. The level of uncertainty provoked very tight public health restrictions.
A year and half on, we know quite a bit more about how COVID-19 behaves, and vaccination is a reality. Yet public health policies across countries have diverged significantly, as have their economic fortunes. The following case studies will be instructive as the world strives to "learn to live with the virus."
The United Kingdom has had a wide range of experiences with COVID-19 in the last year and a half. Initially, the government was reluctant to implement restrictions, relying on predictions that herd immunity would be naturally acquired. That proved to be a major miscalculation, but officials quickly recognized their error and pivoted to an aggressive vaccination program. Two-thirds of the British population has been fully vaccinated.
The government lifted almost all restrictions related to COVID-19 in June. Economic activity has surged; real gross domestic product (GDP) is expected to expand at a 7% annual pace in the third quarter. Cases have remained elevated, but hospitalizations and fatalities are well down from their peaks of earlier this year.
Countries have taken a wide range of approaches to coping with COVID-19.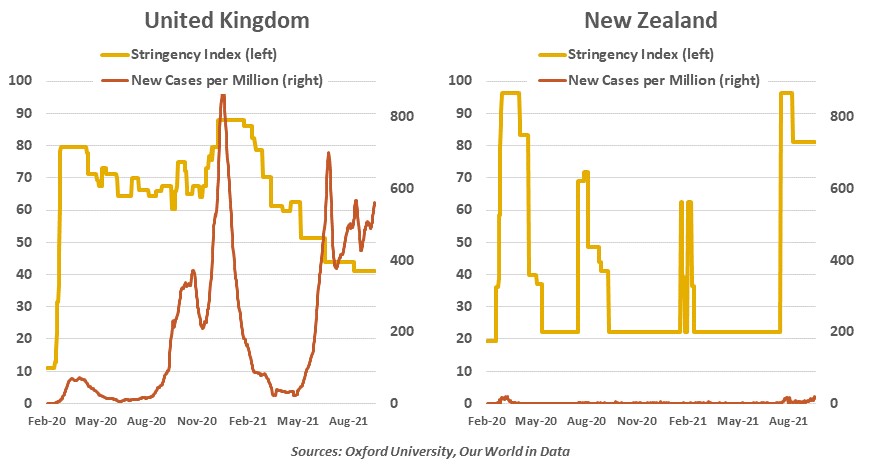 New Zealand, by contrast, took a zero tolerance policy toward COVID-19. This tack produced early success, with very low case counts. But even the slightest increase in infection has provoked renewed lockdowns. New Zealand's real GDP is set to decline by 7% in the third quarter, and the on-again, off-again pattern of restrictions frustrated residents.
To provide higher levels of assurance and stability, New Zealand belatedly embarked on a national  vaccination program, which has brought its coverage rate from 5% on June 1st to nearly 60% today. While that is not far from the levels in the U.K., the New Zealand government has targeted a 90% vaccination rate to lift lockdowns. The experience of other developed countries suggests that may be difficult to achieve.
It is terribly hard to strike the right balance between protecting public health and promoting commerce. But the choice of where to stand along that spectrum remains a critical factor for economic growth. And the asymmetry of approaches between countries will make it hard to restore global travel and global trade. Much as we want to put COVID-19 behind us, it is still very much present.
Don't miss our latest insights:
Tomorrow's Green Energy Is No Help Today
---
Information is not intended to be and should not be construed as an offer, solicitation or recommendation with respect to any transaction and should not be treated as legal advice, investment advice or tax advice. Under no circumstances should you rely upon this information as a substitute for obtaining specific legal or tax advice from your own professional legal or tax advisors. Information is subject to change based on market or other conditions and is not intended to influence your investment decisions.
© 2021 Northern Trust Corporation. Head Office: 50 South La Salle Street, Chicago, Illinois 60603 U.S.A. Incorporated with limited liability in the U.S. Products and services provided by subsidiaries of Northern Trust Corporation may vary in different markets and are offered in accordance with local regulation. For legal and regulatory information about individual market offices, visit northerntrust.com/terms-and-conditions.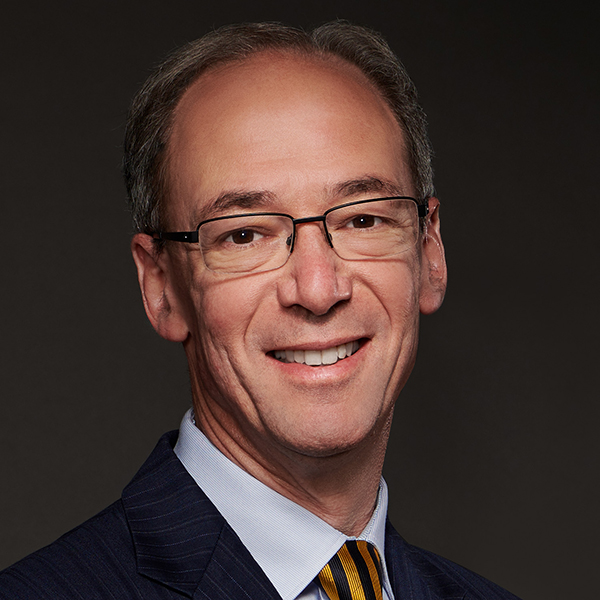 Carl R. Tannenbaum
Executive Vice President and Chief Economist
Carl Tannenbaum is the Chief Economist for Northern Trust. In this role, he briefs clients and colleagues on the economy and business conditions, prepares the bank's official economic outlook and participates in forecast surveys. He is a member of Northern Trust's investment policy committee, its capital committee, and its asset/liability management committee.
The higher the costs of conventional energy, the greater the case for investment in clean energy sources.
With Turkey's central bankers being shown the door, foreign investors are likely to follow.