Subscribe to Economic Trends & Insights
Discover our latest insights on all economic news, from breaking headlines to long-term trends.
Hot Summer for Climate Events
Floods, fires and droughts are growing risks.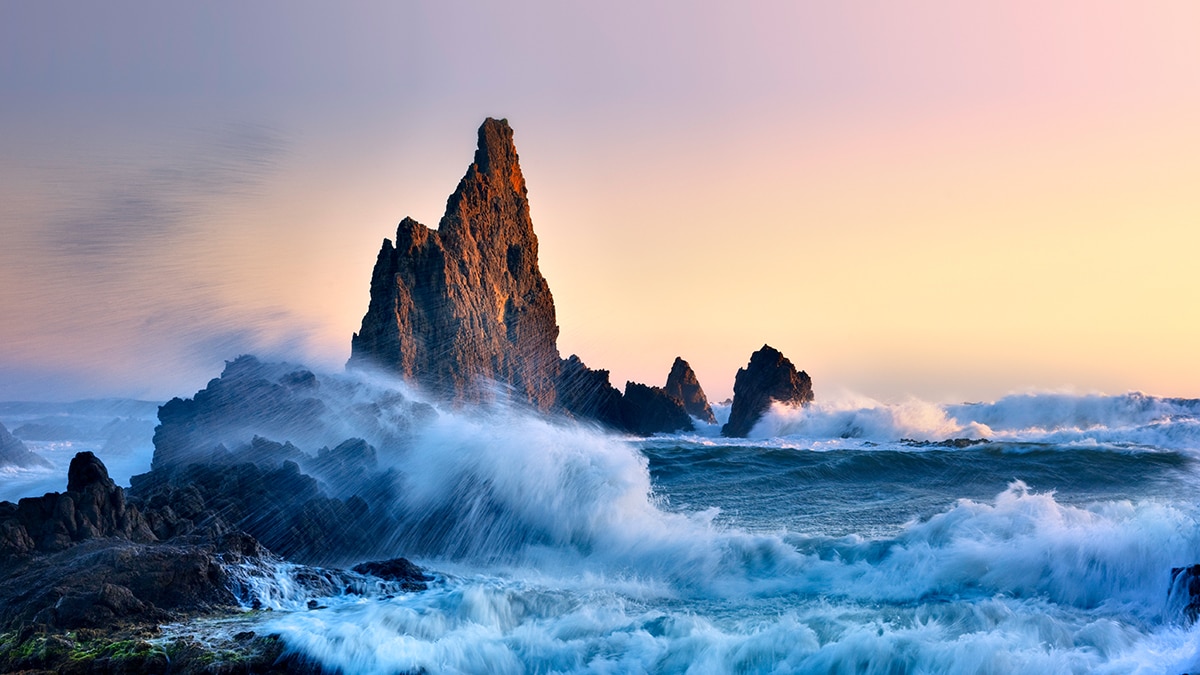 In our neighborhood, the first several weeks of this summer were very temperate.  Comfortable sunshine during the day, with cool evenings; refreshing showers came every few days.  Admiring the flourishing flower beds on the block, one of our neighbors observed: "So much for global warming."
She was tempting fate, which was all too happy to respond.  The next month was brutal: oppressive heat and no precipitation.  Lawns were parched, and foliage retreated.  While local gardeners were disappointed, they should count themselves lucky: residents of many parts of the world have been dealing with climatic extremes that are far worse than we have experienced.
Hot summer days and periodic fires and floods are not new, and it is not appropriate to blame every one of them entirely on climate change.  But extremes are becoming more common, a trend that the vast majority of scientists attribute to mankind's impact on the environment.  While the worst consequences of climate change are decades into the future, it is having a marked impact on commerce and the quality of life in the present day.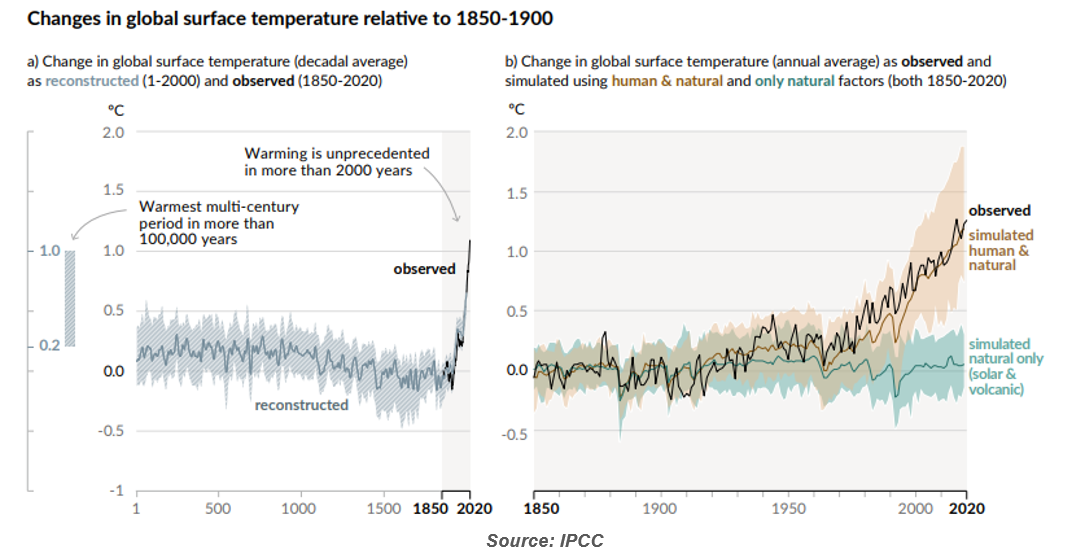 If you have been sweating through the summer, you are not alone.  July was the warmest month on record globally, continuing a string of new records that have been set in the last decade.  Within the last two months, all-time record highs have been set in the United States, Italy, and Antarctica, among other places.

The summer has brought severe outcomes to several parts of the world: 
Floods killed more than 220 people in Germany and Belgium in July. Four inches of rain fell in a single day in the area; researchers estimate that global warming has made extraordinary rainfall up to nine times as likely as in the pre-industrial age.
Many agricultural regions are experiencing a severe drought, which brought corn prices close to a fifty-year high earlier this year. Crop failures have devastated some growing regions and created a deep dent in global inventories of grain.
This has been a bad summer for weather extremes.
93 fires have burned more than 2.5 million acres in the western United States. Reservoirs in the area have been deeply depleted, leading to ever-more aggressive water restrictions in several states. The four worst years for forest fires in the U.S. have all occurred since 2015.
Flooding in China's Henan province displaced an estimated 3 million people from their homes. Meteorologists estimate that a year's worth of rain covered the region in three days.
Fires along Turkey's southern and western coasts last month did severe damage to vacation areas. The physical destruction was immense, as was the economic loss of tourism revenue.
Earlier this summer, the Intergovernmental Panel on Climate Change (IPCC) published an updated assessment, its sixth in a series.  The findings were sobering: global warming has intensified, and the likelihood that it will be contained is diminishing.  Severe reductions in carbon emissions achieved over a very short period of time will be required to avoid dangerous outcomes in the decades ahead.
We summarized the issues surrounding climate policy last fall (commentary here).  The transition to a greener future would will require important changes to personal and corporate conduct.  Certain companies, industries, and regions around the world would bear substantial costs and face uncertain futures.  The "first mover disadvantage" on this front is powerful; individual nations have been tentative in their commitment to change, for fear of placing domestic firms in a bad position.  And unless China, the United States, and India (the three largest producers of carbon emissions) are part of the bargain, progress will not be possible.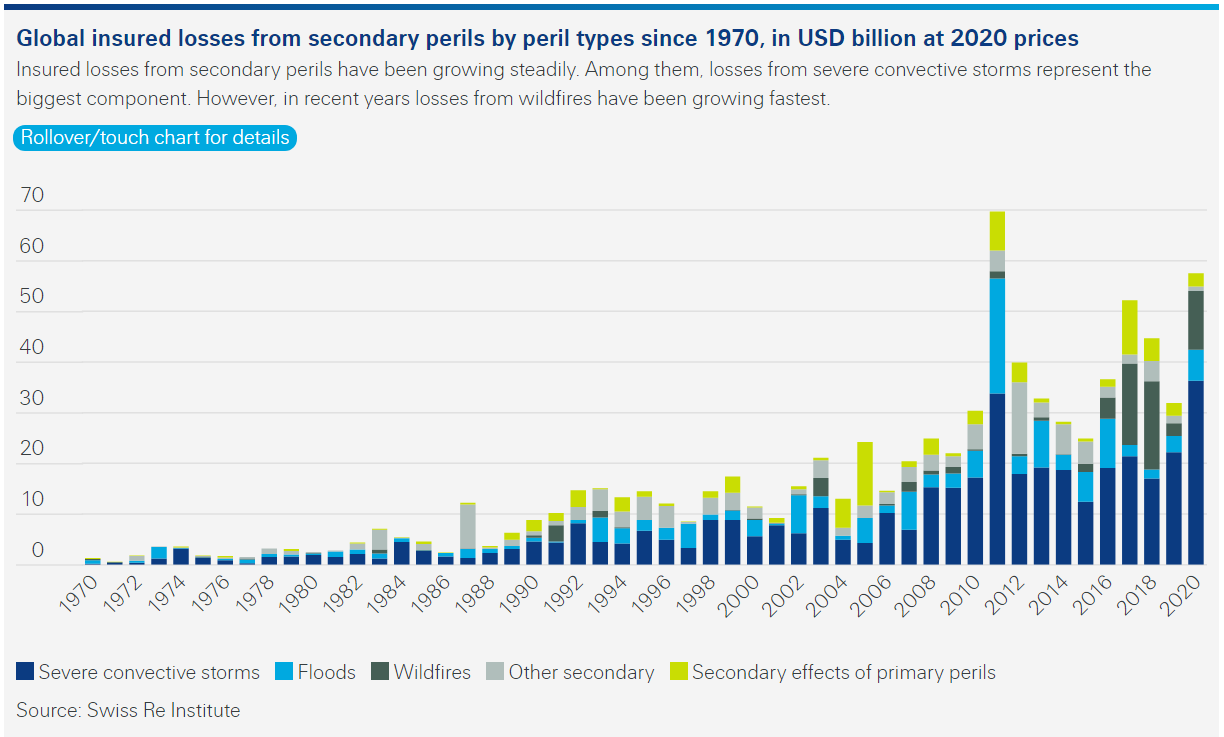 As we are learning, though, the costs of inaction are accruing.  Climate change makes wet regions wetter, dry regions drier, and violent storms more violent.  The frequency and severity of destructive weather events continue to escalate; beyond financial losses, the human costs are substantial.
Insurance companies are reflecting these trends in their pricing.  Global property insurance rates have increased at a 17% annual pace over the last year.  Coverage is becoming increasingly hard to get in some areas, and for some applications.  Reinsurance, through which carriers can mitigate their tail risks, has become much more costly as hundred year floods happen several times each decade.
Insurers and ESG investors won't be enough to address climate change.
Working with their clients, insurers are helping to move the needle on climate mitigation.  Changes in approaches and operations can reduce coverage costs, and environmental footprints.  Forcing firms to internalize the external impacts that they create through financial incentives is something that the insurance sector holds in common with the agents of environmental, social, and governance (ESG) investing.
Moving needles may not need to be enough; changing the dials may be required to arrest climate change.  Many countries have announced plans to become carbon neutral by 2050 (or 2060, in China's case).  But progress towards these commitments has been slow, and will force a more rapid adjustment later on.  The discomfort caused by a more abrupt shift is certain to create discontent within populations and diminish the political will needed to stay the course.
As we defer actions to address our environmental future, we leave ourselves vulnerable to more disruptive events in the present day.  Even here in Chicago, where a few extra degrees of warmth during our winters would be a welcome thing, rising lake waters are threatening our coastline and our infrastructure.  Chicago's massive, century-long effort to manage water has limited damage, but we can't engineer our way out trouble forever.
Our neighbors love their landscaping, and its failure is a big deal to them.  But climate change is presenting much bigger threats to societies around the world.  Failure to address it will leave us with no bed of roses.


Don't miss our latest insights:

Asian Supply Bottlenecks Add To Breakneck Inflation

Teenagers Rediscover Employment


---
Information is not intended to be and should not be construed as an offer, solicitation or recommendation with respect to any transaction and should not be treated as legal advice, investment advice or tax advice. Under no circumstances should you rely upon this information as a substitute for obtaining specific legal or tax advice from your own professional legal or tax advisors. Information is subject to change based on market or other conditions and is not intended to influence your investment decisions.
© 2021 Northern Trust Corporation. Head Office: 50 South La Salle Street, Chicago, Illinois 60603 U.S.A. Incorporated with limited liability in the U.S. Products and services provided by subsidiaries of Northern Trust Corporation may vary in different markets and are offered in accordance with local regulation. For legal and regulatory information about individual market offices, visit northerntrust.com/terms-and-conditions.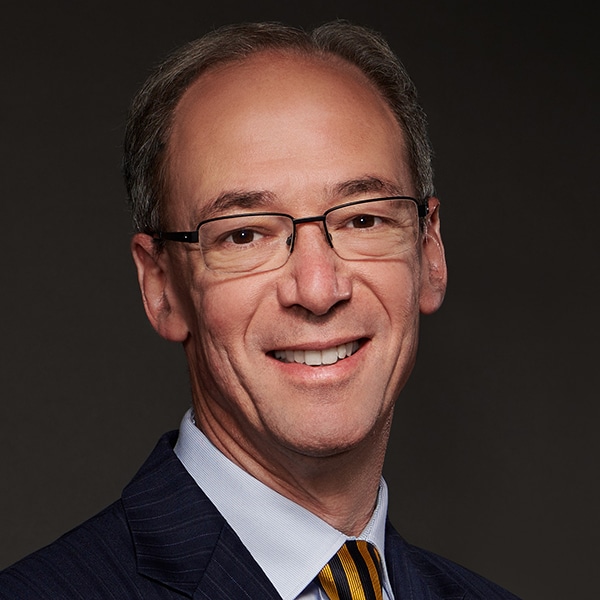 Carl R. Tannenbaum
Executive Vice President and Chief Economist
Carl Tannenbaum is the Chief Economist for Northern Trust. In this role, he briefs clients and colleagues on the economy and business conditions, prepares the bank's official economic outlook and participates in forecast surveys. He is a member of Northern Trust's investment policy committee, its capital committee, and its asset/liability management committee.
Economic disruptions created the right conditions for teenagers to take jobs.
COVID-19 continues to cause supply chain disruptions across Asia.