Subscribe to Economic Trends & Insights
Discover our latest insights on all economic news, from breaking headlines to long-term trends.
Talking Turkey
With Turkey's central bankers being shown the door, foreign investors are likely to follow.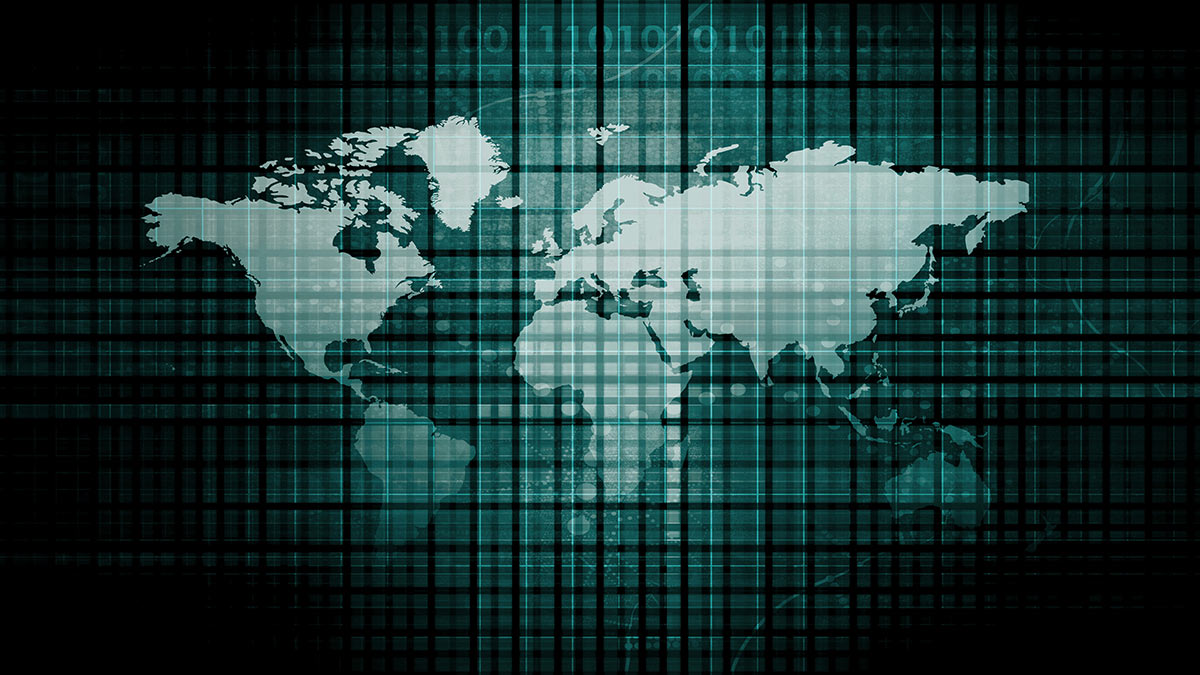 A decade ago, Turkey was among the fastest-growing economies in the G20, one of the MIST nations (Mexico, Indonesia, South Korea and Turkey) tipped to be the next tier of exciting emerging markets. Even though Turkey remains one of the world's top 20 economies, it has failed to live up to the hype and is now counted amongst the most vulnerable economies in the world.
Turkey, located on the cusp of the Western and Eastern worlds, has faced multiple external challenges in the last decade. These have ranged from fallout related to the Eurozone debt crisis to wars in neighboring states and the resultant migrant influx. But Turkey's economic problems are very much homemade. The ongoing game of musical chairs at Turkey's central bank (the CBRT) has been at the center of a currency rout since 2018. 
Three central bank governors have lost their jobs in less than three years for failure to comply with President Erdogan's view that high interest rates cause inflation, rather than acting as a remedy. Three senior CBRT officials were sacked earlier this month to remove resistance. 
Other emerging market central banks are tightening monetary policy to deal with inflationary pressures.  The Turkish central bank, despite an inflation rate that is four times its target, bucked this trend and decided to cut interest rates by 200 basis points this week. The move has only cemented concerns over Erdogan's influence on the bank. 
This decision has further harmed the value of the already-battered Turkish lira. The currency has lost about 7% of its value against the U.S. dollar in just one month, 27% for the year to date, and over 90% in the last three years. This has lifted the price of imported goods, forcing Turkish people to pay more for essentials like food and fuel. Tensions with the West will further damage investor confidence and keep pressure on the lira. The weak currency will limit vital inflows of foreign direct investment and make it much harder for Turkey to service its immense amounts of dollar-denominated debt.
The economic environment in Turkey remains highly uncertain. Turkey has large external financing needs due to its current account deficits.  It is heavily dependent on gas imports (the prices of which are surging) and on tourism (which remains below pre-pandemic levels). Foreign reserves are too low to enable currency interventions, dollar-denominated corporate debt is high, and the banking system depends on the dollar (about 60% of overall deposits). A considerable amount of short-term external debt also makes it vulnerable to tighter U.S. monetary policy. 
With Turkey's central bankers being shown the door, foreign investors are likely to follow.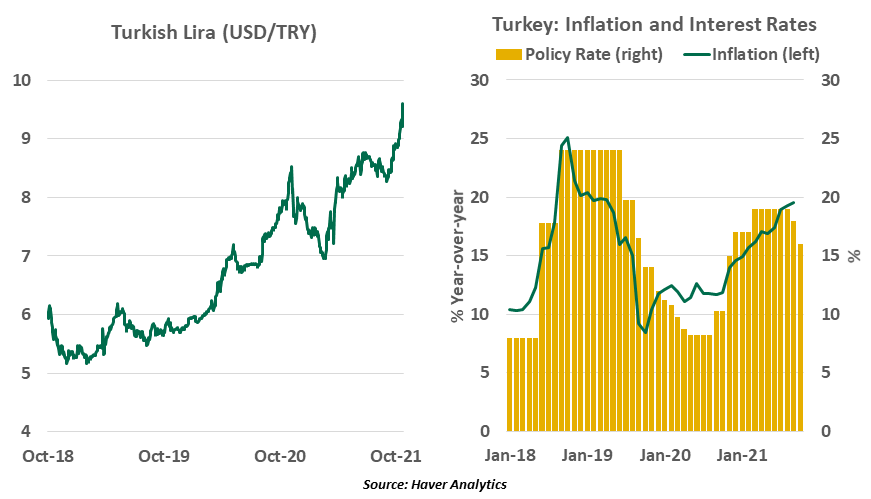 A crisis in Turkey will have implications outside its borders too, as large European banks have important exposure to the country.  
Some very questionable recent revisions by the CBRT to their data definitions and compilation methods led to a $25 billion decrease in stock of external debt and an improvement in country's net international investment position. Moves like these are only going to further dent the credibility of Turkey's economic data and governance.  
Turkey is no stranger to financial instability.  Back in 2001, Ankara had relied on substantial aid from the International Monetary Fund. Two decades later, the direction in which the economy is headed may once again lead the country to the doorstep of the Fund; the question is what kind of reception they will get.
Don't miss our latest insights:
Tomorrow's Green Energy Is No Help Today
Case Studies In COVID-19 Control
---
Information is not intended to be and should not be construed as an offer, solicitation or recommendation with respect to any transaction and should not be treated as legal advice, investment advice or tax advice. Under no circumstances should you rely upon this information as a substitute for obtaining specific legal or tax advice from your own professional legal or tax advisors. Information is subject to change based on market or other conditions and is not intended to influence your investment decisions.
© 2021 Northern Trust Corporation. Head Office: 50 South La Salle Street, Chicago, Illinois 60603 U.S.A. Incorporated with limited liability in the U.S. Products and services provided by subsidiaries of Northern Trust Corporation may vary in different markets and are offered in accordance with local regulation. For legal and regulatory information about individual market offices, visit northerntrust.com/terms-and-conditions.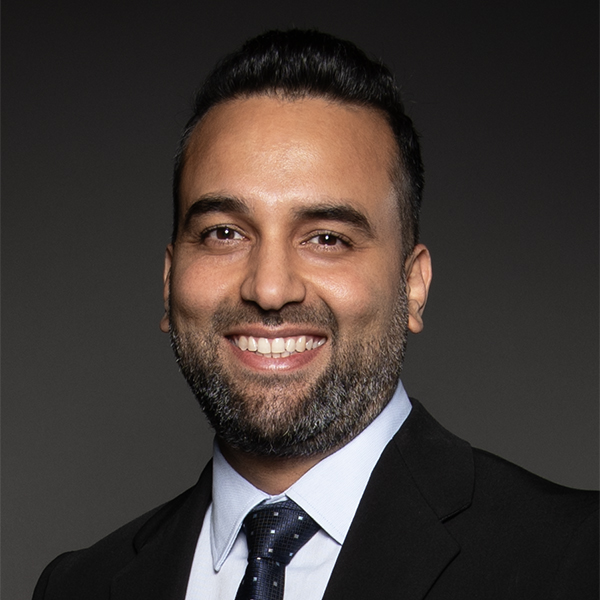 Vaibhav Tandon
Vice President, Economist
Vaibhav Tandon is an Economist within the Global Risk Management division of Northern Trust. In this role, Vaibhav briefs clients and colleagues on the economy and business conditions, supports internal stress testing and capital allocation processes, and publishes the bank's formal economic viewpoint. He publishes weekly economic commentaries and monthly global outlooks.
The higher the costs of conventional energy, the greater the case for investment in clean energy sources.
There is no one-size-fits-all approach to dealing with COVID-19.