Subscribe to Economic Trends & Insights
Discover our latest insights on all economic news, from breaking headlines to long-term trends.
The Case For Better Care-Giving
America needs to look after its caregivers.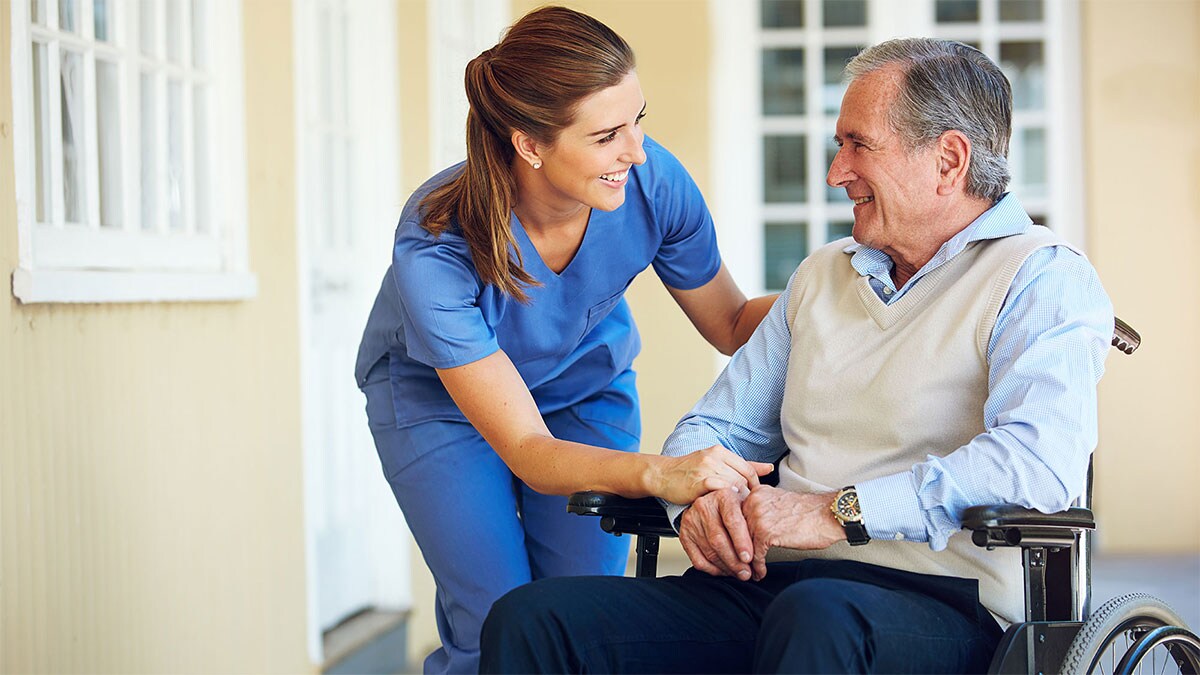 Like many of you, my wife and I are caregivers. We are not in a position to provide full support directly, so we rely on a network of professionals to assist. Keeping that network intact has required a substantial amount of time, and considerable expense. 
We are learning first-hand what the data have been telling us for some time. The caregiving industry, which was in poor condition prior to the pandemic, has barely recovered from the deep disruption caused by COVID-19. Strengthening this sector would be a very positive development for families and for the American labor market.
Approximately 12 million American children under the age of five use day care, and millions of school-aged children require some level of minding from third parties after classes are over. On the other end of the demographic spectrum, about 12 million elderly Americans receive some level of in-home care, and another 800,000 Americans live in elder care facilities. Those latter cohorts are growing rapidly, as the U.S. population ages.
Demand for care exceeded supply by a large margin prior to the pandemic, challenging families to find steady support. Where available, care had become extremely expensive: according to Zippia, the average family with children spends 10% of household income on child care. For elders, the median yearly cost of in-home care was almost $55,000, and the median cost for a private room in a nursing home was almost double that.
Despite the hefty sums spent by families on care, caregivers are poorly paid. Average hourly earnings among day-care workers is $19.50, among the lowest of any profession. The average home health aide earns less than $30,000 annually. Working conditions are often less than ideal.
Caregiving is delivered at close range. During the early days of the pandemic, families and providers were limiting contacts to avoid contagion; relationships between the two parties were often broken. This left more parents caring for children and more adult children caring for parents.

Thankfully, public health risks are a small fraction of what they were in early 2020. But restoring past patterns of care has proven difficult. Employment in the sector is still well below what it was three years ago. Pandemic-related interruptions have led many workers in the care-giving sector to reconsider career options and/or move to new locations. And immigration, which has been an important source of caregiving, is just beginning to recover after COVID-19 limitations.
Implementing a more robust care-giving system would provide substantial benefit to the American economy.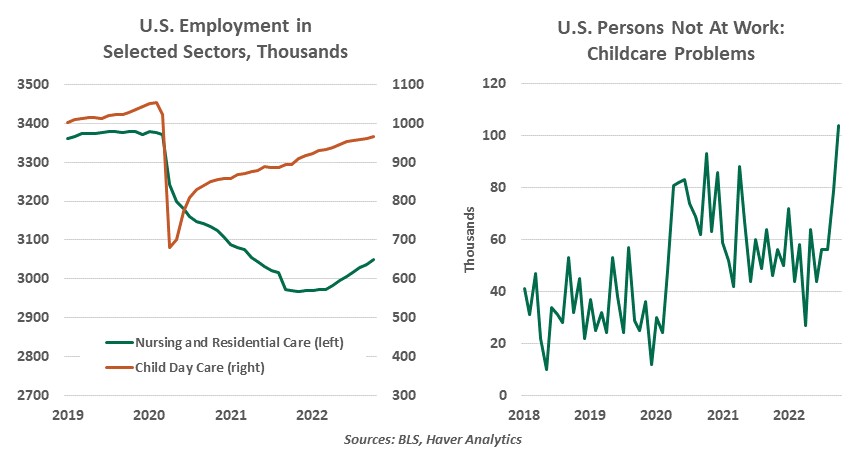 As a result, working women and men have had to devote more time to looking after their children and their elderly relatives. This is one reason why the labor force participation rate among workers aged 25-54 is still below its pre-COVID level. Further, those at work are having to take time off more frequently because of issues with child care, which can prove very costly.
Many European nations have well-structured child- and elder care systems that produce strong outcomes. There is a substantial body of research that suggests that child development and student achievement are enhanced by effective national programs in this space. More consistent care for the aged improves the quality of their lives and can limit medical costs to society. Achieving these outcomes is not cheap, but the investment is worth it.
Reinforcing the American care system would appear to offer substantial and far-ranging benefits. But opinions diverge on the best way to achieve this. It will not be an inexpensive endeavor; the costs are visible, and the benefits are often subtle. There is a wide partisan divide over how much government should be directly or indirectly involved. Investors have piled into the sector, and they will be reluctant to part with profits.
Societally, however, a more stable system of care would be accretive to national income and helpful to the national labor force. It would place our youngest and oldest populations in better hands. And it would ease the anxiety faced by many families who are struggling to balance working with their strong sense of obligation to loved ones.
Now if you will excuse me, I have to sort through another sheaf of invoices and insurance policies to ensure that our relatives are getting the care that they need. I may need to take a day off soon to catch up with the backlog.
---
Information is not intended to be and should not be construed as an offer, solicitation or recommendation with respect to any transaction and should not be treated as legal advice, investment advice or tax advice. Under no circumstances should you rely upon this information as a substitute for obtaining specific legal or tax advice from your own professional legal or tax advisors. Information is subject to change based on market or other conditions and is not intended to influence your investment decisions.
© 2022 Northern Trust Corporation. Head Office: 50 South La Salle Street, Chicago, Illinois 60603 U.S.A. Incorporated with limited liability in the U.S. Products and services provided by subsidiaries of Northern Trust Corporation may vary in different markets and are offered in accordance with local regulation. For legal and regulatory information about individual market offices, visit northerntrust.com/terms-and-conditions.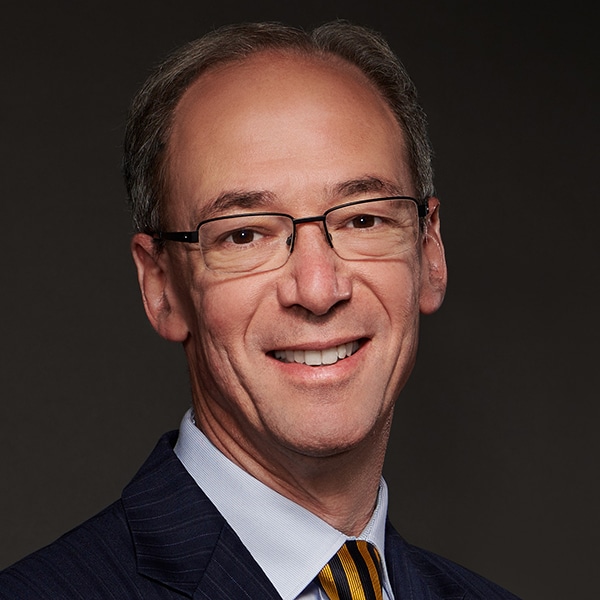 Carl R. Tannenbaum
Executive Vice President and Chief Economist
Carl Tannenbaum is the Chief Economist for Northern Trust. In this role, he briefs clients and colleagues on the economy and business conditions, prepares the bank's official economic outlook and participates in forecast surveys. He is a member of Northern Trust's investment policy committee, its capital committee, and its asset/liability management committee.
Europe needs higher investments, which will only be possible with an overhaul of its fiscal rules.
Disabled workers are helping close the labor gap thanks to remote work.