Who We Serve

What We Do

About Us

Insights & Research
Who We Serve

What We Do

About Us

Insights & Research
Subscribe to Economic Trends & Insights
Discover our latest insights on all economic news, from breaking headlines to long-term trends.
Child Tax Credit Concludes
Was the expanded child tax credit overly generous?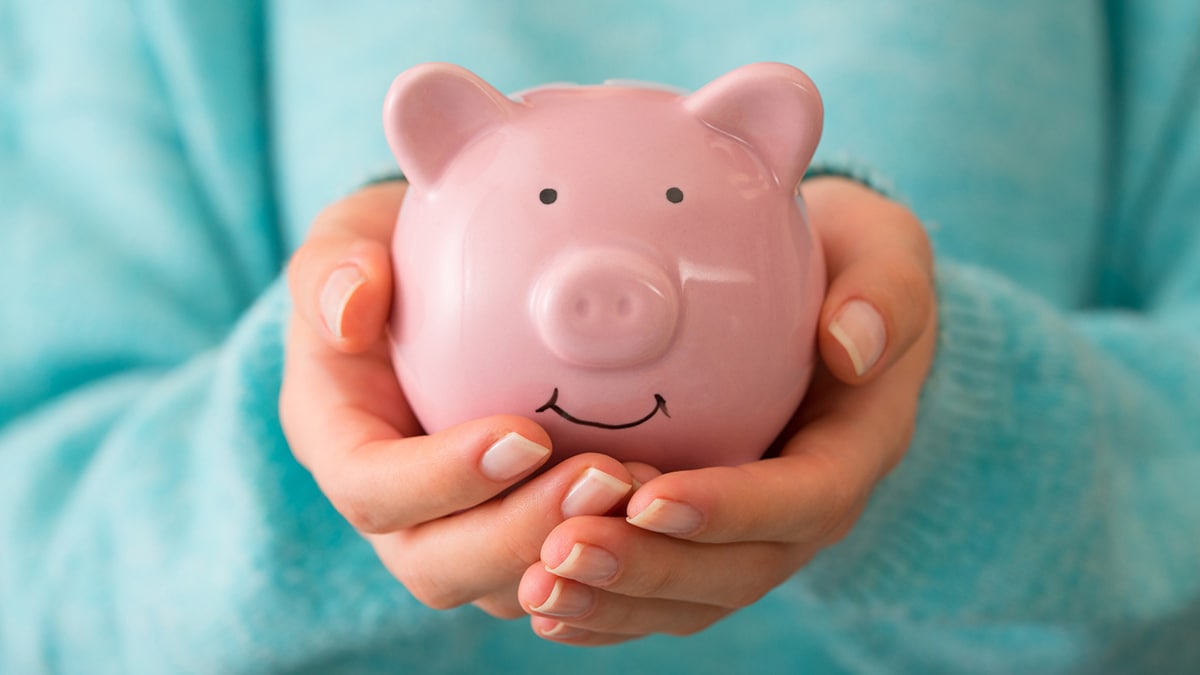 Last week, we explored the drivers of elevated savings: steady income and lower expenses. For the second half of 2021, some parents enjoyed one additional income stream: an expanded child tax credit (CTC), paid in advance in monthly installments.
As part of the March 2021 American Rescue Plan (ARP) Act, the CTC grew larger, both in size and eligibility. Positive outcomes of the program emerged quickly, especially for families living on the margin. Payments reached households covering 61.3 million children, lifting 3.8 million of them out of poverty and reducing food insufficiency by 25%. Payment recipients had a high propensity to spend on essential expenses, boosting local economies and sales tax revenues.
In hindsight, the program was too generous. The full benefit of the expanded CTC was paid to all households earning up to $150,000, with prorated sums given to those earning up to $400,000. Higher-income families did not need support, and increasing their disposable income likely added to demand-driven inflation. And the relief came at a steep cost. The one-year CTC expansion added $109 billion to the cost of the ARP, which was financed by debt. 
Paying the tax credit as a monthly advance was a lifeline for some, an indulgence for others.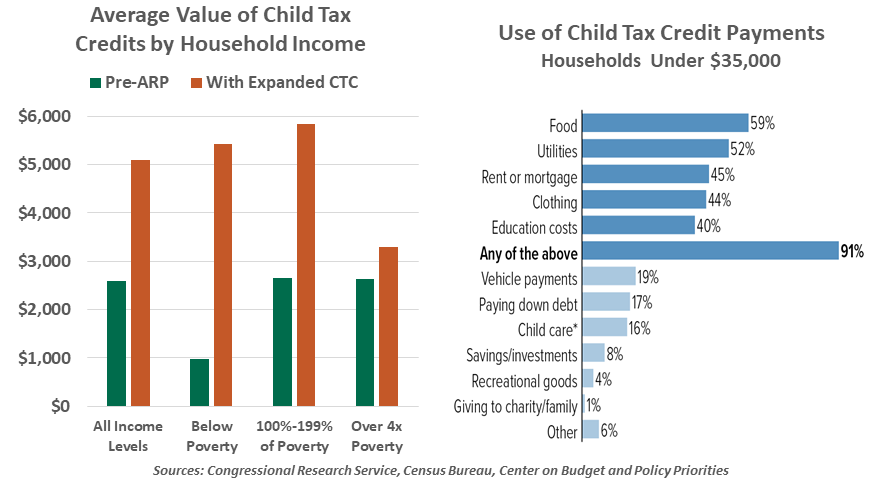 The CTC was expanded under the auspices of COVID-19 relief, but its structure and benefits had little to do with the virus. If its advocates intend to continue the program as way of relieving poverty, it should be argued on those merits. Income thresholds can be adjusted to better target those in need. Proposals have also been made to require parents to work in order to receive the benefit, but that is effectively just an expansion of the Earned Income Tax Credit.
Absent further action from Congress, the CTC has returned to its less generous, pre-stimulus level and structure. Whether and how to continue the expanded credit was a major roadblock for Build Back Better (BBB) plan negotiations. 
One additional lump sum will be paid imminently: Only half the CTC value was advanced, with the remainder to be paid in 2021 income tax filings, the last vestige of COVID-19 relief funds to consumers. The end of this stimulus will present a headwind to consumer spending and could put some lower earners back into poverty. A return to normal is a worthy vision and will help fight inflation, but some households will not welcome going back to their pre-crisis incomes.
Don't miss our latest insights:
Industry Concentration And Inflation
---
Information is not intended to be and should not be construed as an offer, solicitation or recommendation with respect to any transaction and should not be treated as legal advice, investment advice or tax advice. Under no circumstances should you rely upon this information as a substitute for obtaining specific legal or tax advice from your own professional legal or tax advisors. Information is subject to change based on market or other conditions and is not intended to influence your investment decisions.
© 2022 Northern Trust Corporation. Head Office: 50 South La Salle Street, Chicago, Illinois 60603 U.S.A. Incorporated with limited liability in the U.S. Products and services provided by subsidiaries of Northern Trust Corporation may vary in different markets and are offered in accordance with local regulation. For legal and regulatory information about individual market offices, visit northerntrust.com/terms-and-conditions.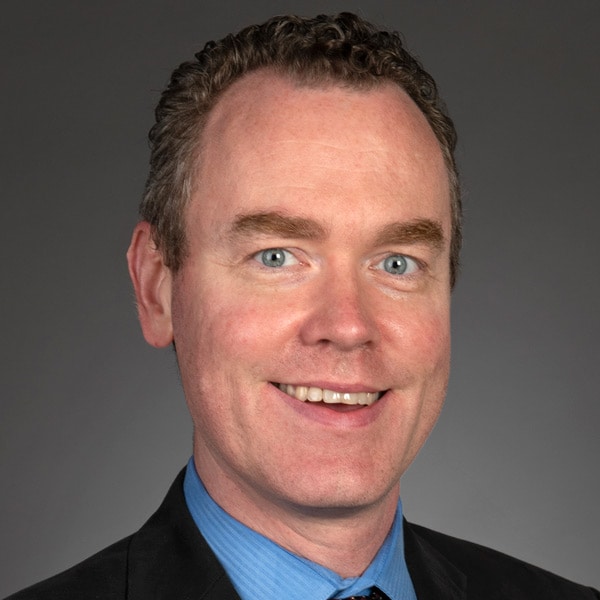 Ryan James Boyle
Senior Vice President, Senior Economist
Ryan James Boyle is a Senior Vice President and Senior Economist within the Global Risk Management division of Northern Trust. In this role, Ryan is responsible for briefing clients and partners on the economy and business conditions, supporting internal stress testing and capital allocation processes, and publishing economic commentaries.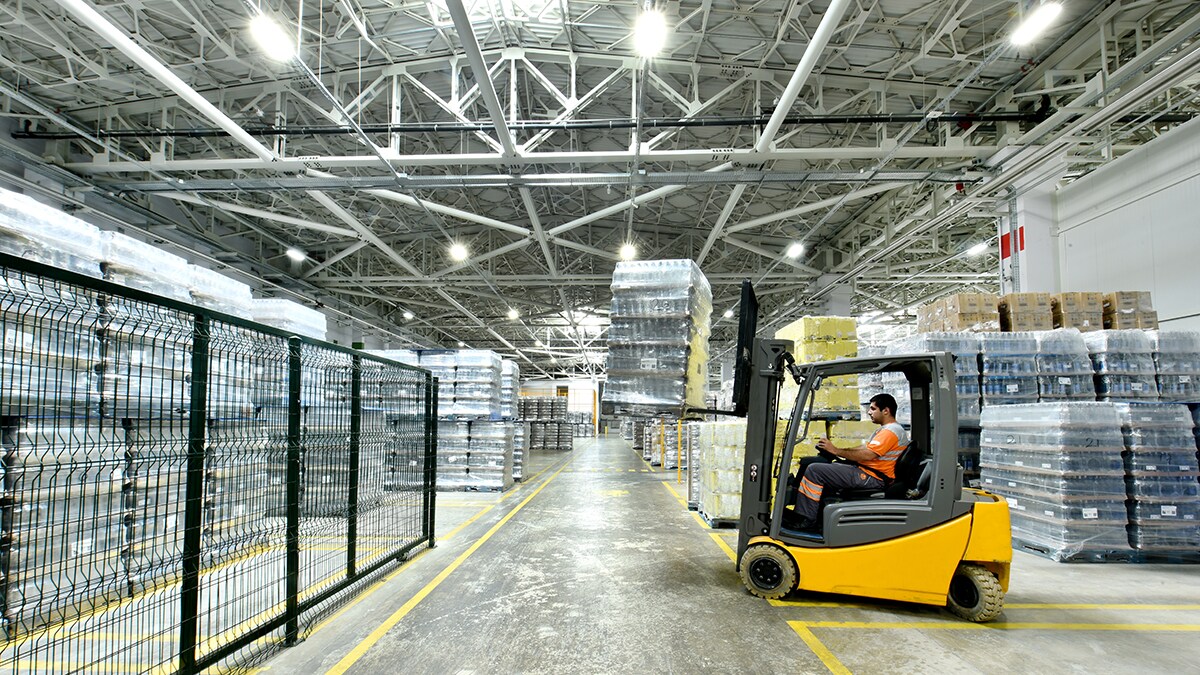 Is the worst of supply bottlenecks behind us?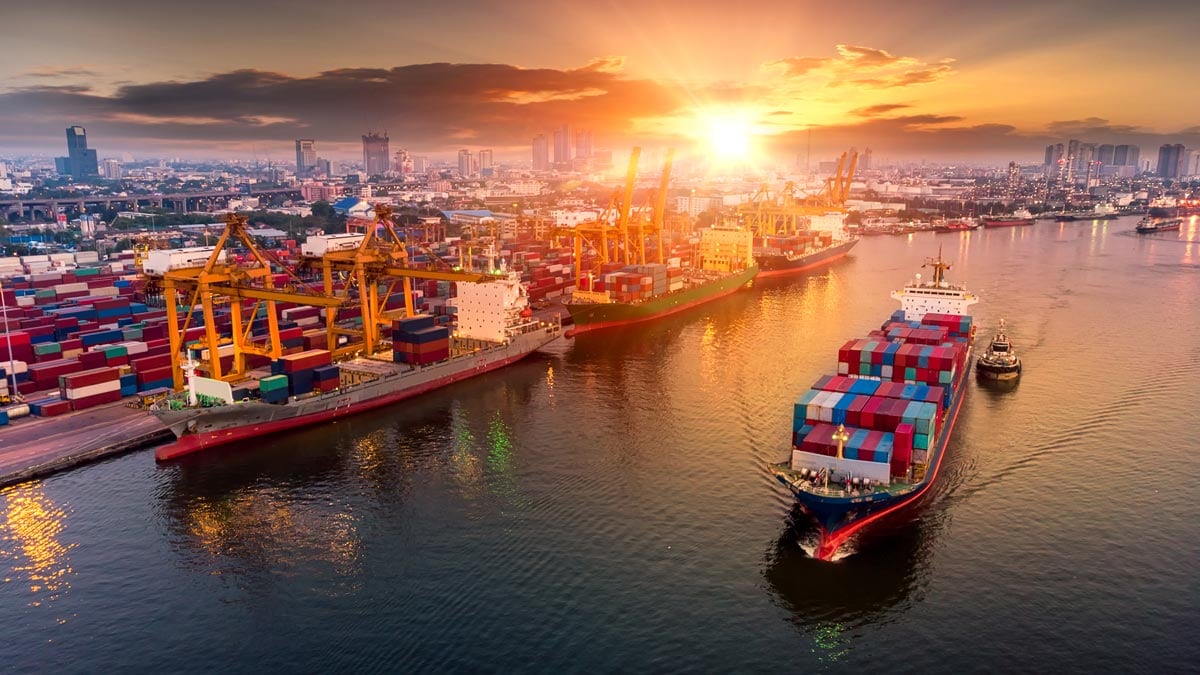 Does industry concentration contribute to inflation?